Hello, foodies!
I would like to share our foodie experience this evening. We had our dinner in our favorite noodle restaurant which was located on 6th floor Blok M Plaza, South Jakarta.
Here how it looked like from outside

The Dining Area
When we came at around 6pm, it was not too crowded. The quite large dining area were clean and neat.
We had sitten on our table and then the waitress gave us the menu.
The Menu
Like their name, the speciality here was noodle.

The drink came first then our noodle were all ready in 10 minutes.. and then the tofu.
The Food & Taste

Each of their Noodle package contained their special chicken mushroom noodle and a glass of sweet iced tea. Like usually it tasted delicious with a bit savory flavour (you could add with the soy sauce? and sweet savory for the chicken topping. The noodle had chewy texture, but soft to bite. We also added the spicy chilli sauce to make it a bit spicy. Delicious!

And then the spicy tofu, it tasted crunchy outside and soft inside. We had asked them to separate the spicy chilli spice. It had savory and also spicy flavour. Delicious!
Look, many customers came during we were eating there. The dining area was almost full.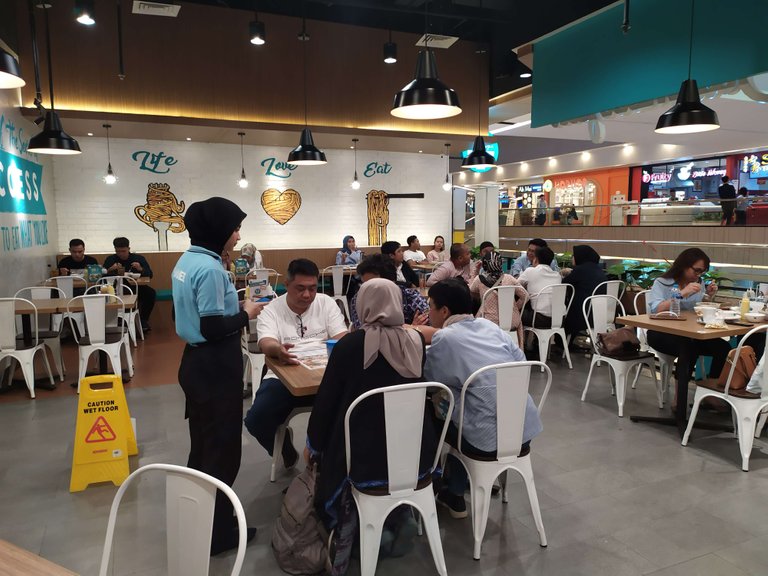 The Price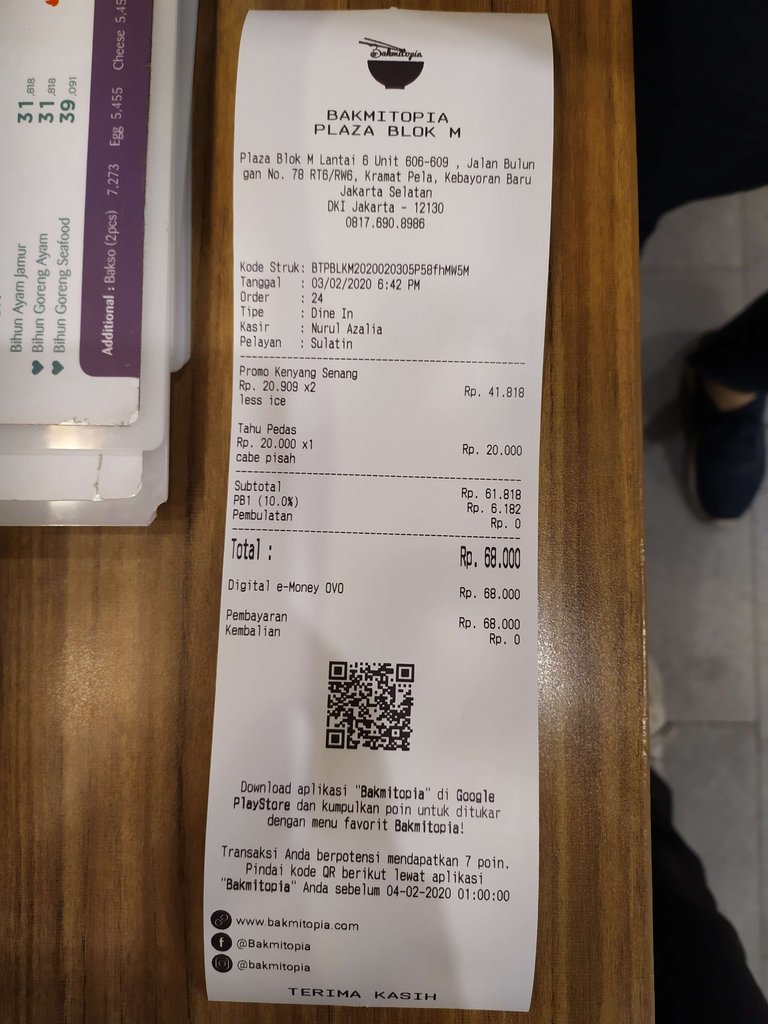 For all of our food we paid was 68,000 IDR or around 4.93 USD.
I invite you to try their delicious noodle and spicy tofu here
Bakmitopia
6th floor Blok M Plaza
South Jakarta
open daily 10am-10pm
---
Restaurant Information
Bakmitopia



Jl. Bulungan No.78, RW.6, Kramat Pela, Kec. Kby. Baru, Kota Jakarta Selatan, Daerah Khusus Ibukota Jakarta 12130, Indonesia
---
Tonight's Dinner: Noodle & Spicy Tofu, yummy!
This post participated in the Tasteem contest All about noodles