So guys, am going to be sharing with you my time in the kitchen tonight, following what I prepared called "ewedu soup" and "eba".
Ewedu soup is famous amongst the yoruba ethnic group in Nigeria but eaten by everyone. The soup is made from "ewedu leaves" called "Jute Mallows" with added ingredients which would be mentioned below.
Ingredients for ewedu soup
A bunch of ewedu leafs (Depending on how much you want it to be)
A cup of water or as much water as you deem fit which would also depend on how much the ewedu leaves maybe....you do not want the soup to be watery.
postash
Locust beans : A spoon or two, individual preference varies. For me I like it a lot so I use it to my satisfaction....it is good for the eyes too.
Salt and maggi
Grinded "egusi", this is however optional.
Ingredient for Eba
Boiled water
Garri as it is called here but also known as Cassava flakes
Let's get to work.....Ewedu...
First things first, pick your leaves from the stick neatly....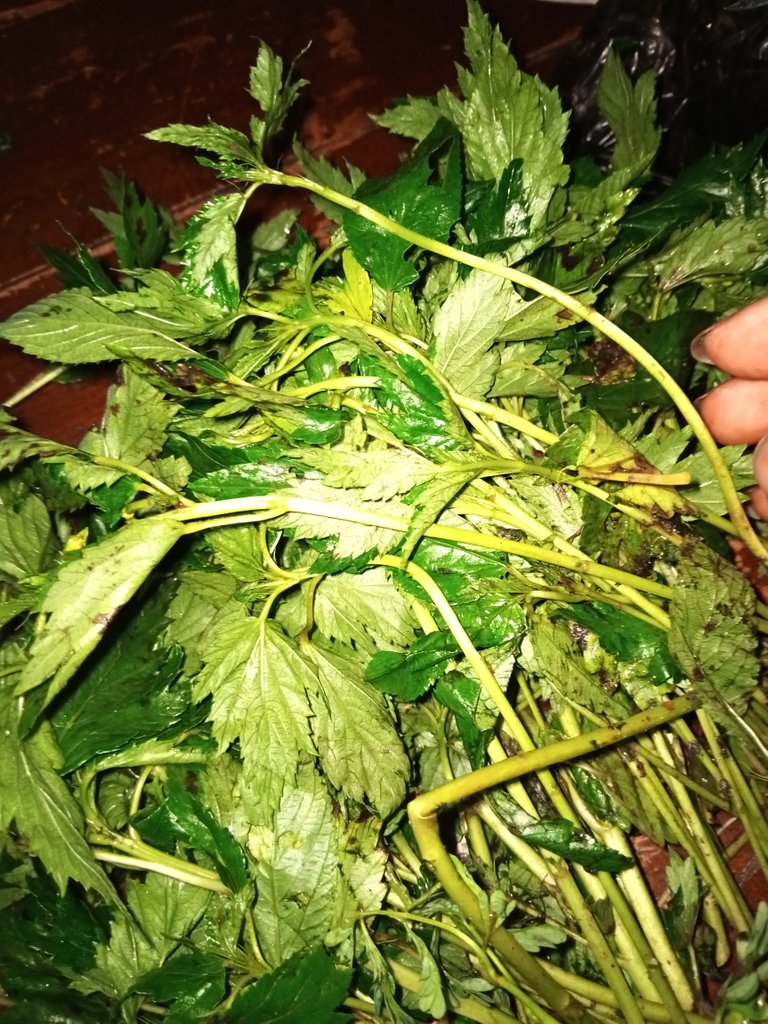 After picking the leaves into a bowl, you rinse to get rid of the dirt.....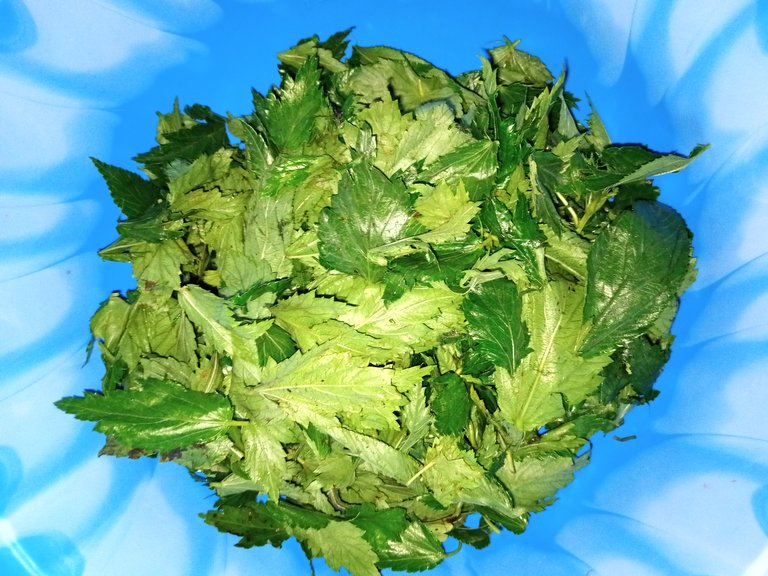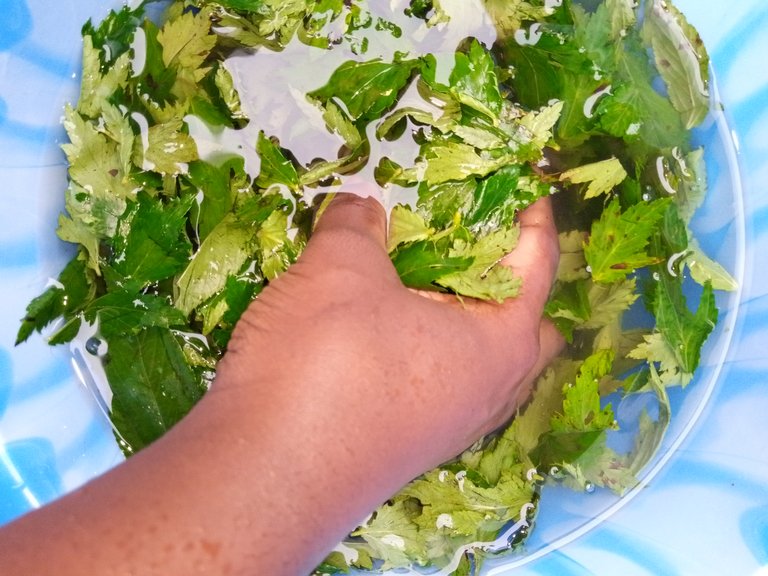 While you do that, you put your water in a pot and add your potash, just a little here....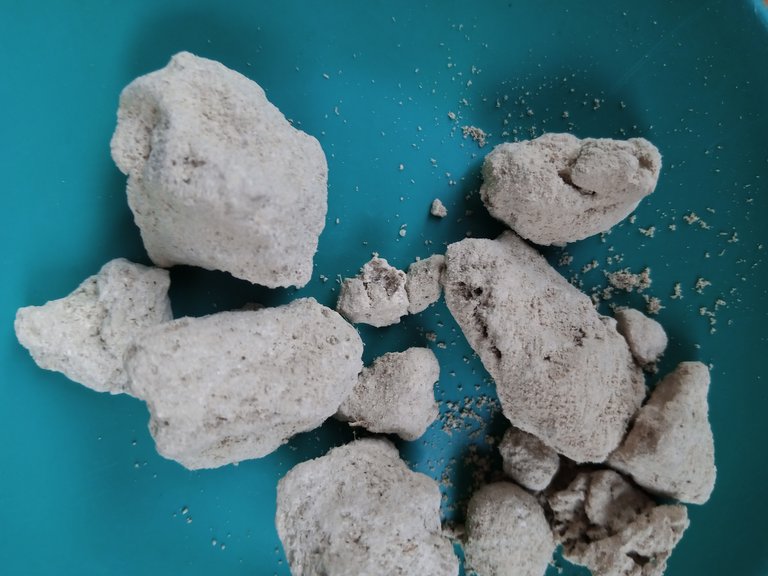 Remember just a little of it....then you let it boil in the water for 2-3mins. After, which you add the locust beans....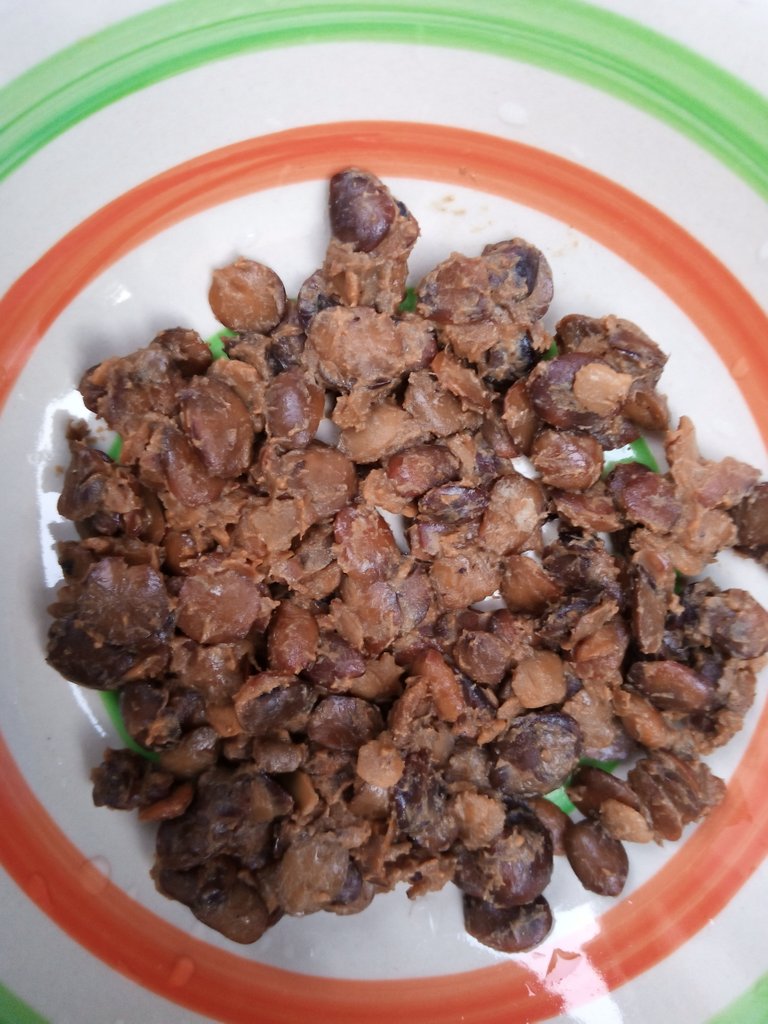 Rinse before use.....some prefer not to though....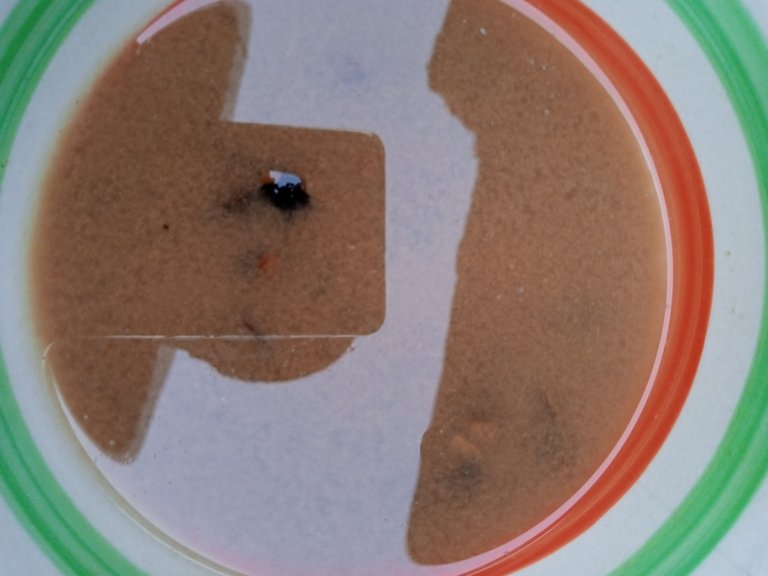 Let the locust beans boil in the water for 1min-2mins ...then you add your ewedu leaves.....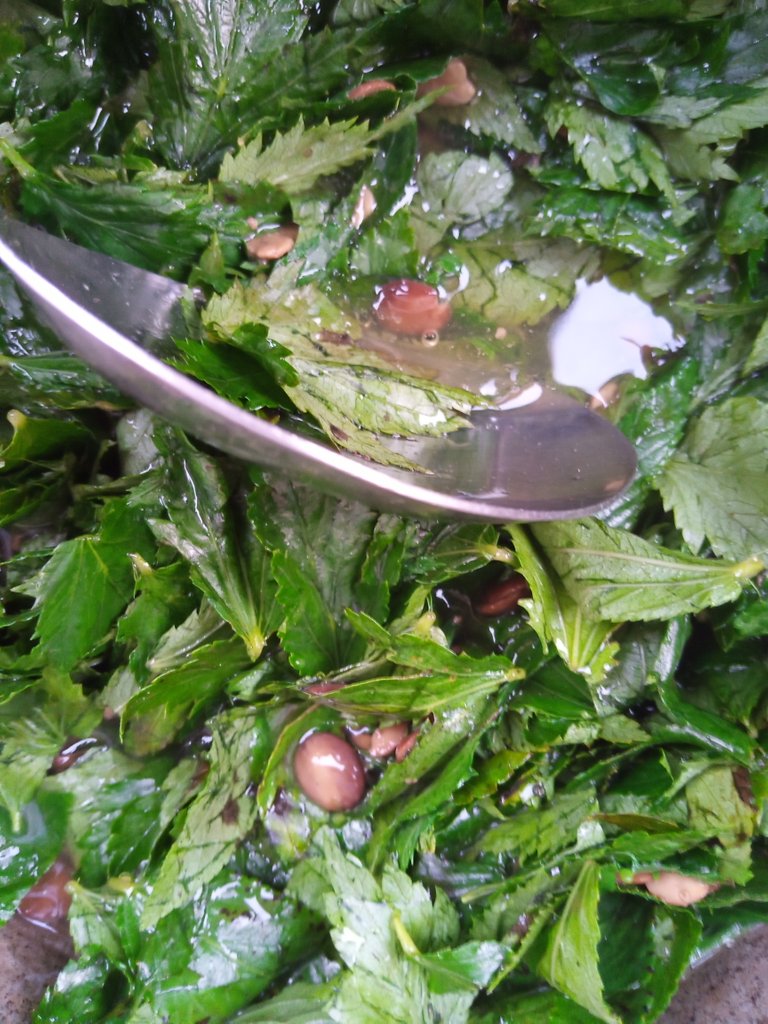 Let it boil till it gets tender, say for about 5-10 depending on the heat of the cooker....when it gets tender it looks like this....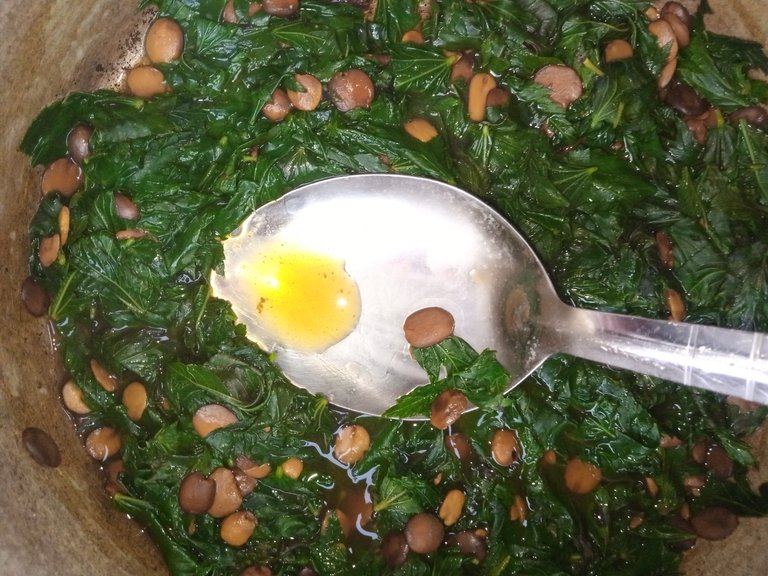 When you get to this stage, you bring out the "ijabe" as it is locally called. It is a small broom used in beating the ewedu leaves into smaller pieces. Although, most people use blender now to blend the leaves ...but here I used the broom.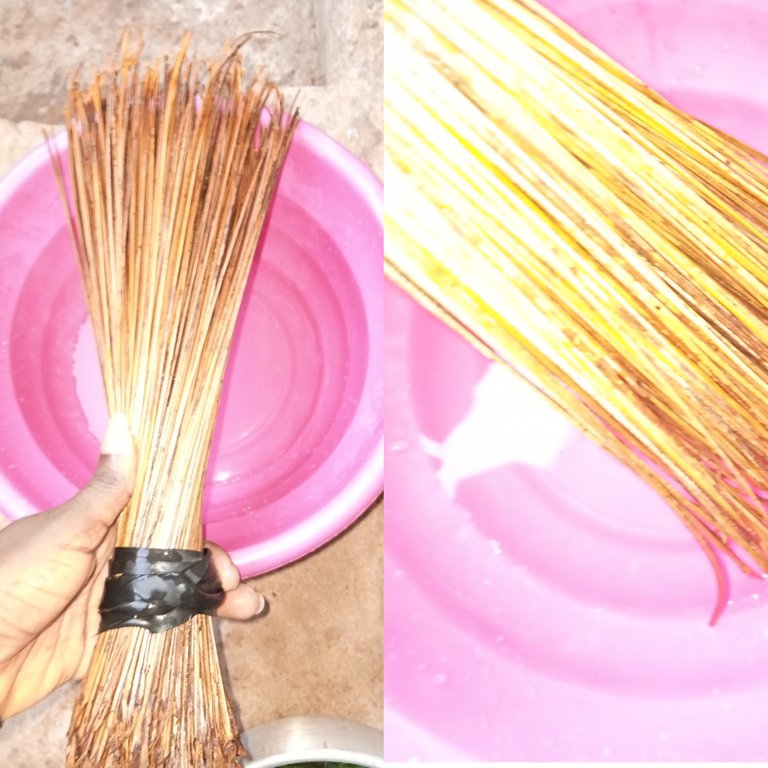 So you start with the beating of the ewedu.....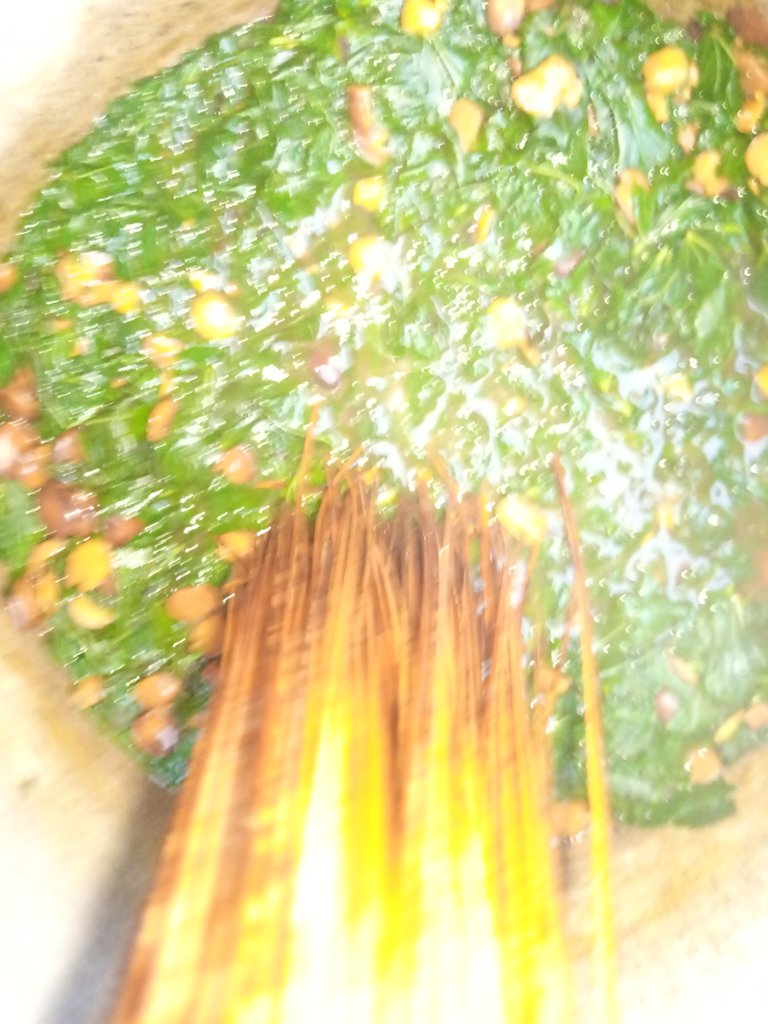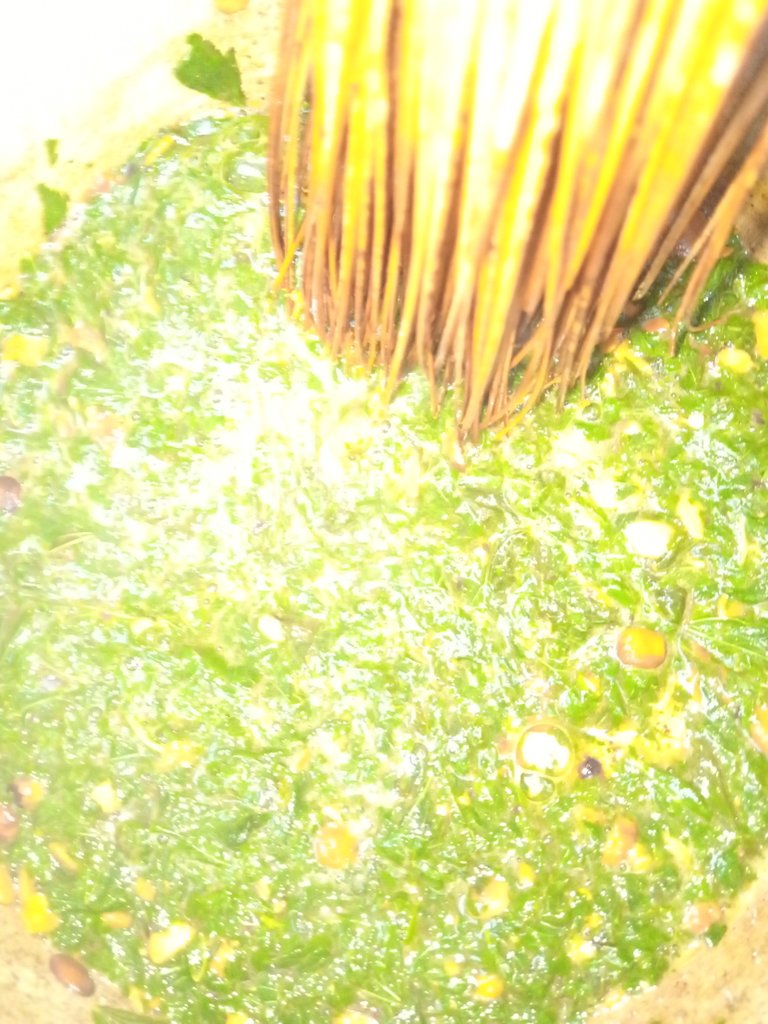 Here we are.....although it is smaller than this when blended....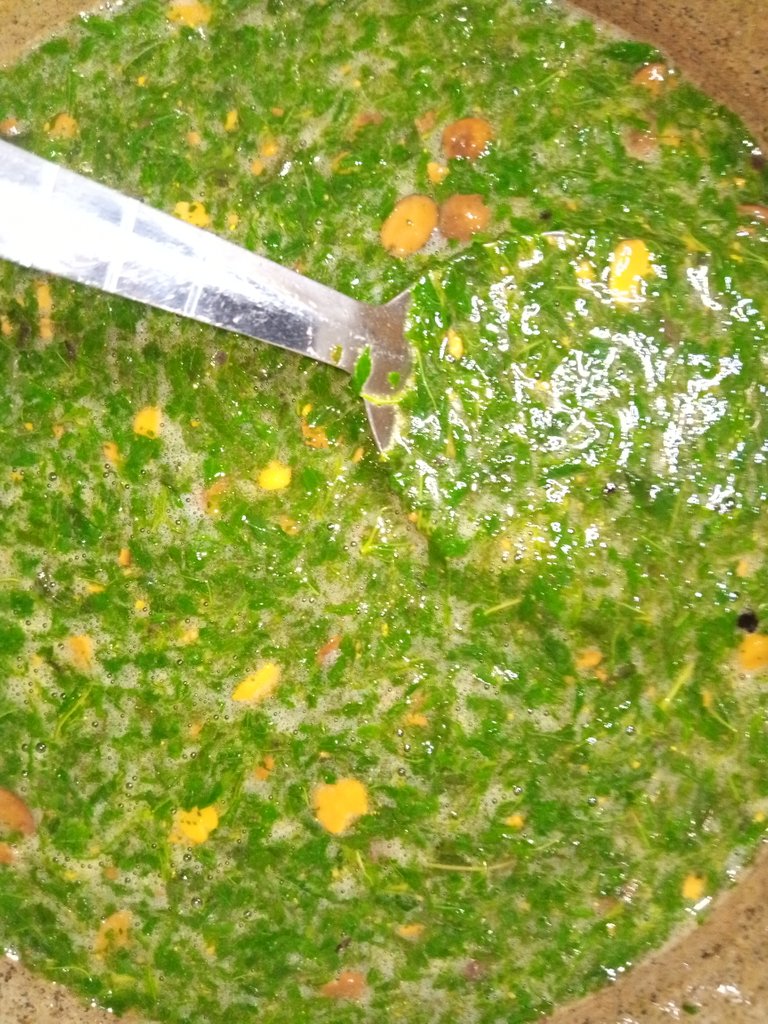 After successfully blending it, you add your salt and maggi to taste....then leave it to steam a bi just for few 2-3minutes.
Preparation of the Eba
Get your boiled water, pour it in a bowl and add your garri (cassava flakes) .......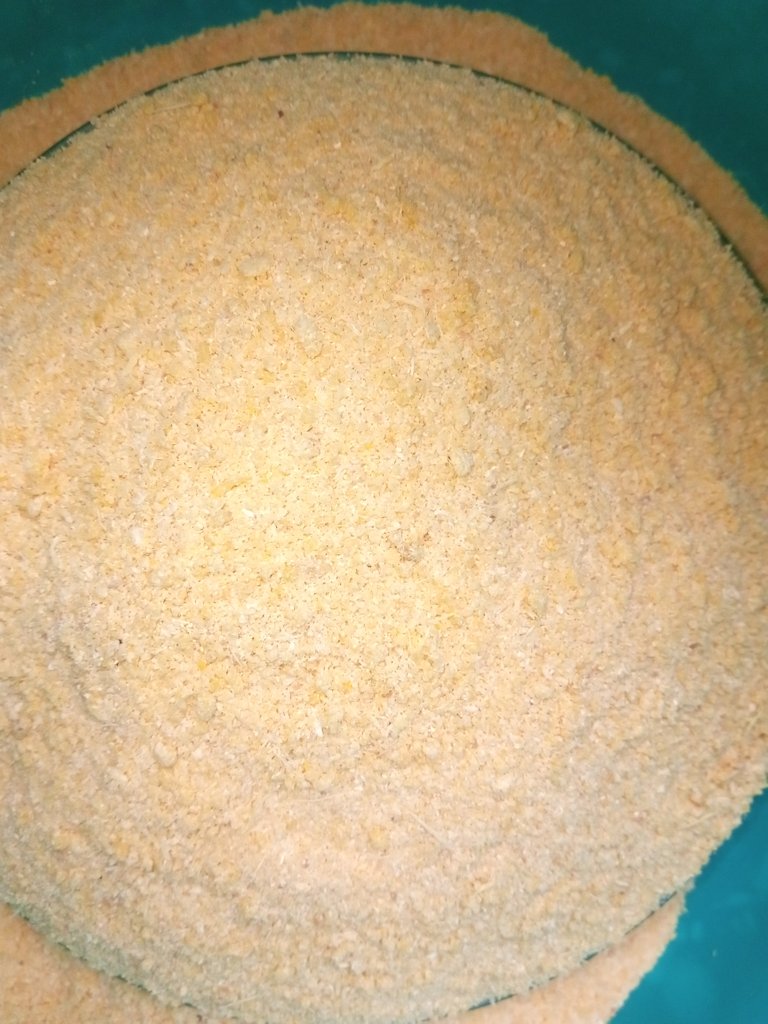 Here is your garri (Cassava flakes)
Your bowl of boiled water while you continue putting in the garri to your own satisfaction...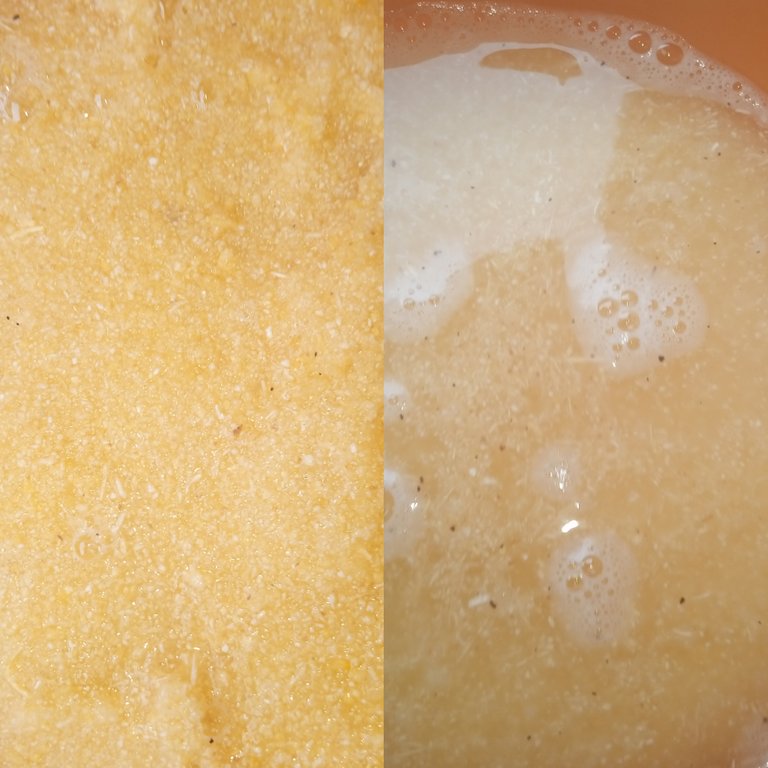 You then wait for about 3minutes for the garri and the water to get balanced together.....then you turn....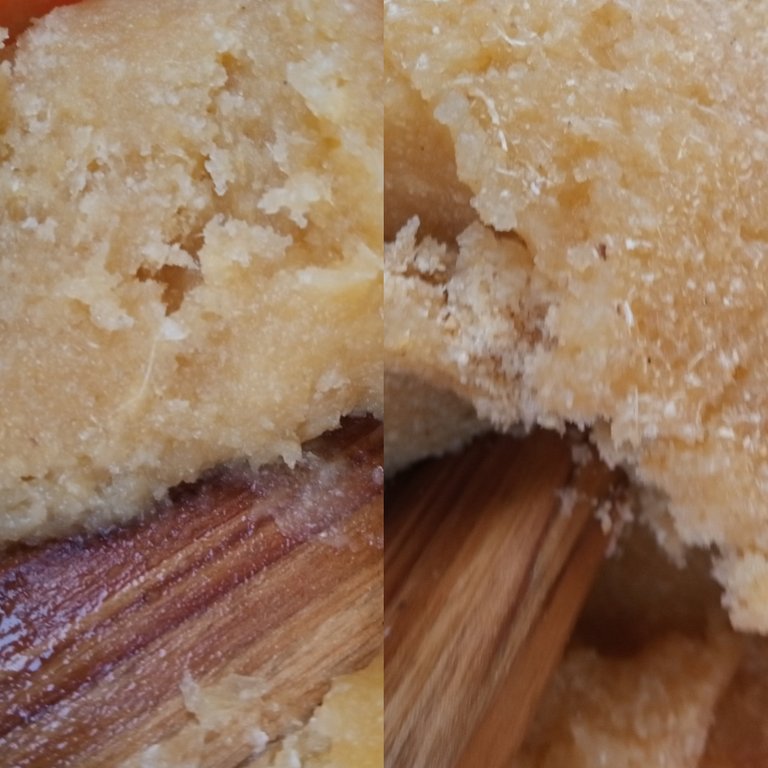 It then looks like this, if you turn it well....some looks smooth than this though lol.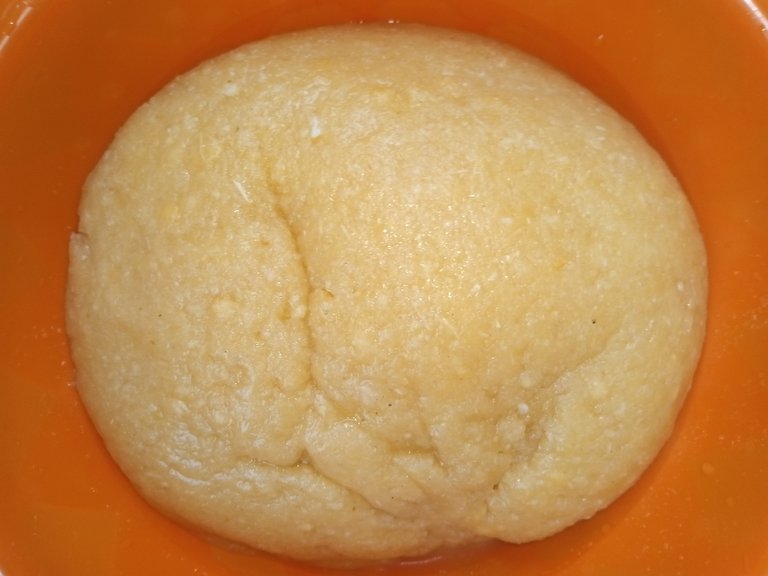 Alright, so normally ewedu soup is used with another soup called "omi obe" but because I already have stew for the ewedu soup before now I would not be showing you how it is made....the stew I mentioned here is not "omi obe" but can be used with it.
So here we have dinner......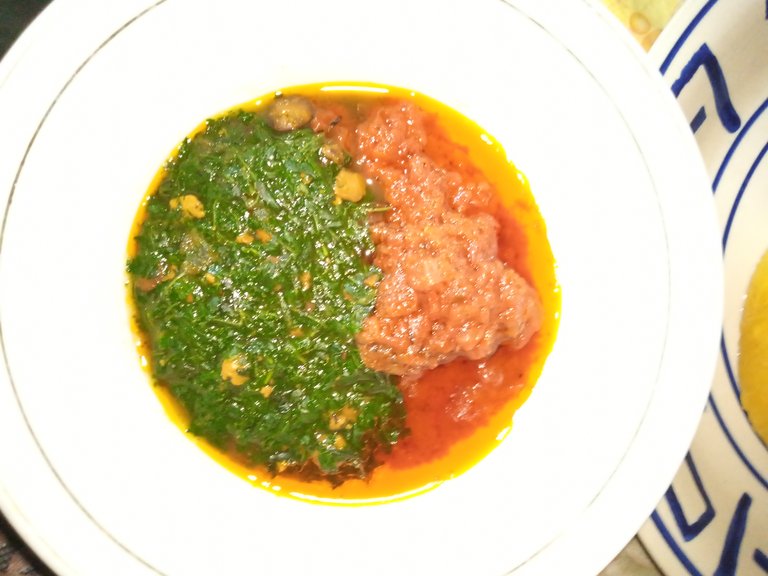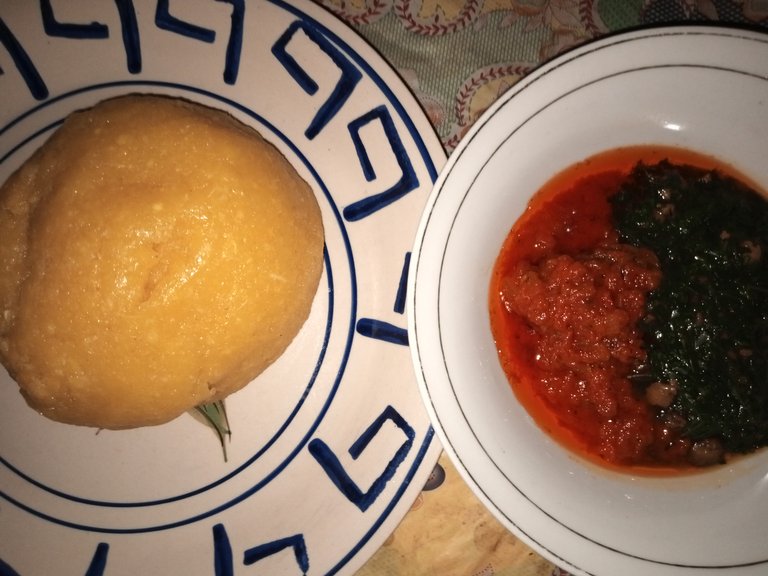 Or can be served together....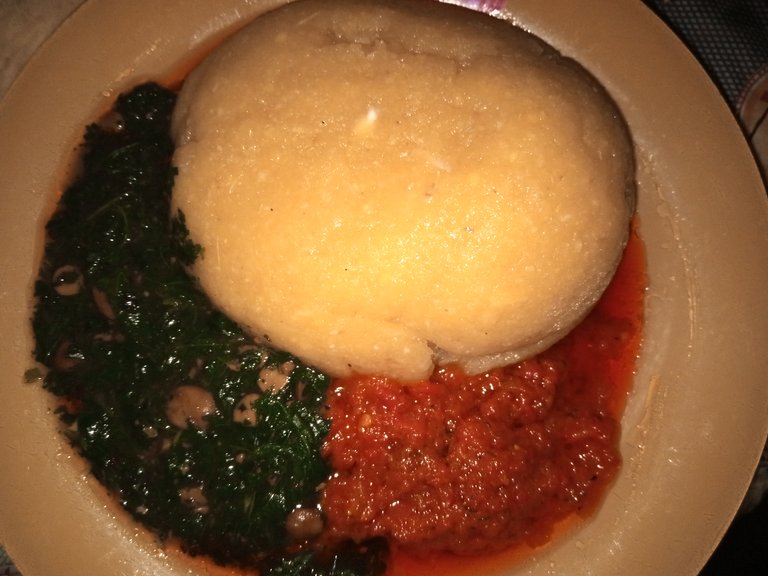 The colour of the ewedu soup looks different because of the absence of light I think....but the soup is not that darked green.
Here we have ewedu soup and eba.....not an expert in giving cooking lessons but I hope I tried though hehehehe.
Photos are all mine, taken with Infinix S5 camera.
Thanks for reading, have a lovely day!!