Thursday.
Well, actually we're well into Friday by now. Today everything took longer than expected so it's already tomorrow now.
I had planned to go for a nice walk to find a good spot for today's @googlyprize image but then time ran away and I saw the sun setting while trying to reach home in heavy traffic.
By the time I had fetched my camera and the little trophy it was already getting dark. I barely managed to reach my go-to vantage spot, the parking garage, but the sun had already set.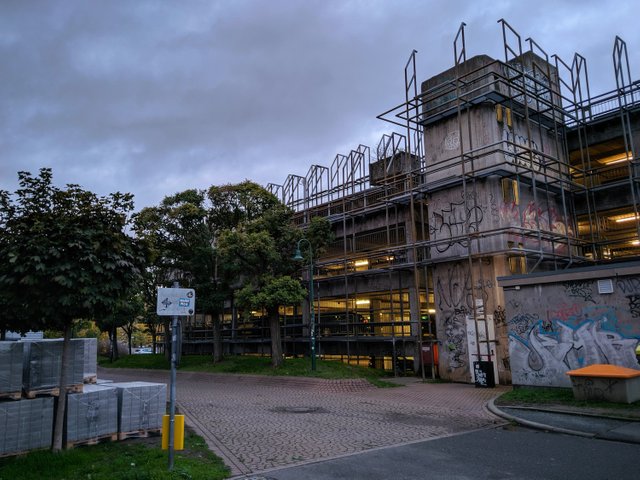 I barely managed to catch a sliver of light on the horizon for the title image and then it started raining and I really had to improvise a haphazard shot for the @googlyprize in the very last fading light.
A tricky exposure but it kinda turned out ok in the end, definitely not one of the best, but given the circumstances I feel contented.
Thanks for your time!

7502