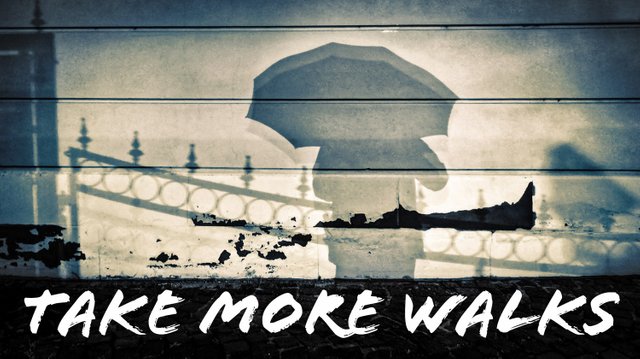 It's Wednesday.
So this is my #wednesdaywalk. Unfortunately it was one of those days where I did not manage to make time for a decent walk before darkness. It's also been raining a lot. Not the ideal conditions, but that's no excuse to not go for at least a quick one.
Armed with an umbrella and Pokemon Go I went for a stroll through the town to find a nice snapshot for this post, track some actifitivity points and conquer some pokemon gyms while at it.
I wasn't too happy with how the images turned out initially. The different hues of all the different light sources gave them a strange unnatural look, but the umbrella silhouette does look pretty nice in this intense sepia monochrome look after all.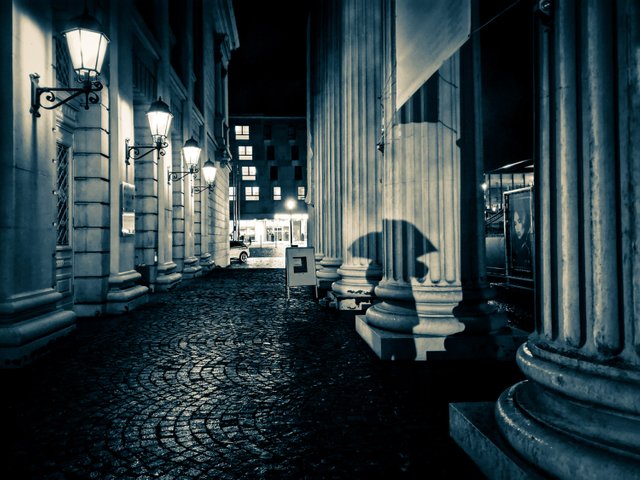 The "natural" colour version of how my phone rendered all these different artificial lights, just so you can relate to what I'm complaining about, looks like this: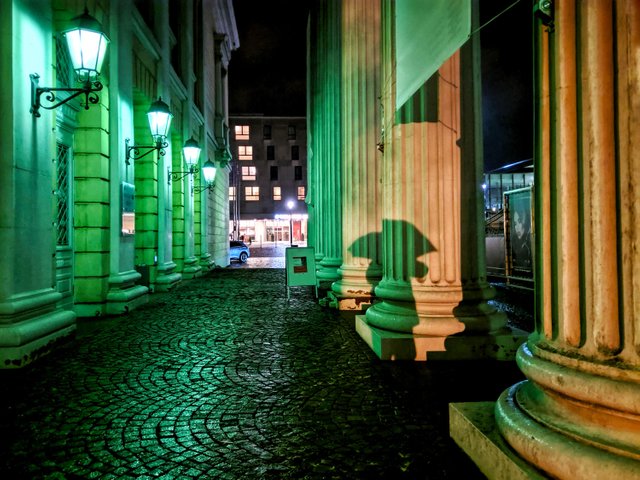 The green fluorescent hue isn't really visible to the human eye. Our organic intelligence auto white balance algorithms are still a lot smarter than what the GCam app with all its AI enhancements has to offer.
I'm still pretty impressed with the quality GCam delivers, though, especially under these low light conditions!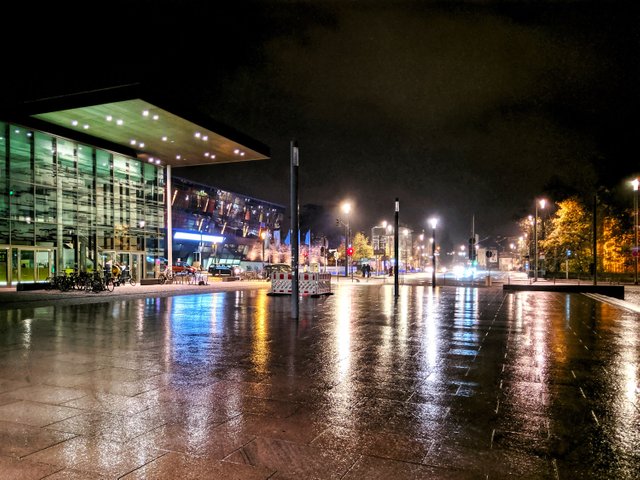 I walked for an hour and managed to occupy a bunch of gyms. It was a decent walk on a rainy evening and enough to get the 10k for @actifit, too.
Thanks for your time!

10993

Chasing Pokemons, Walking