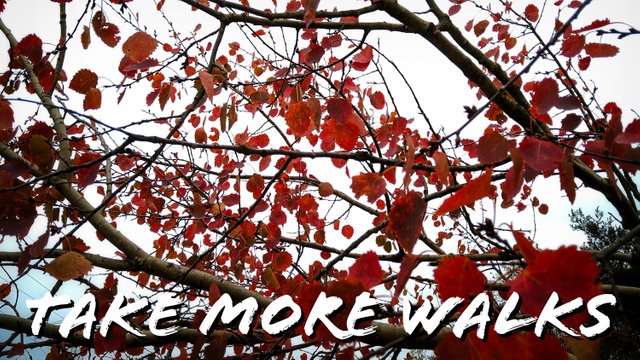 Wednesday.
Well, actually it's Thursday already, it's well past midnight here, but this is yesterday's report about a short and utilitarian #wednesdaywalk.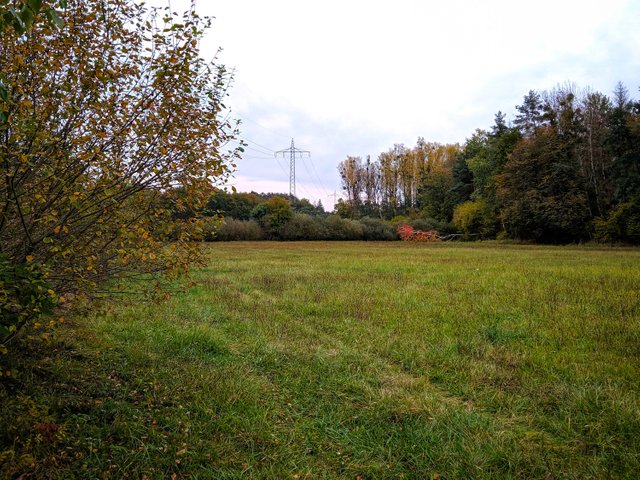 I had spotted a fallen tree with vibrant red foliage while driving along a nearby road and I still needed an image for the newest #googlyeyes winners announcement later.
I spontaneously stopped, pulled the trusted wellies out of the trunk and walked across the meadow to check it out.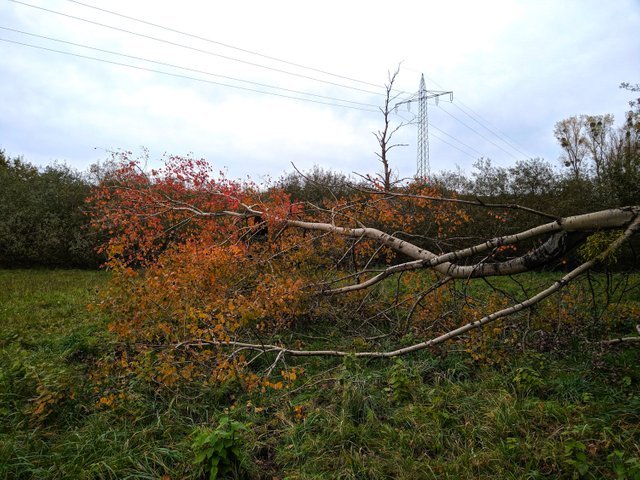 It looked a bit less exciting from close by, but I figured I could still make it work and at the very least it would be a fun exercise to balance my way up to take the picture.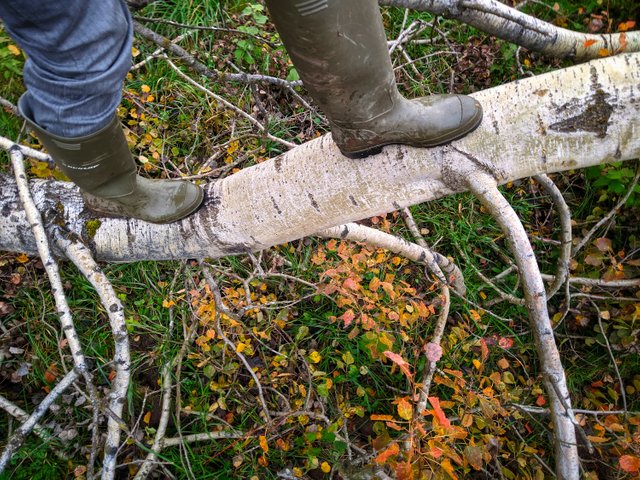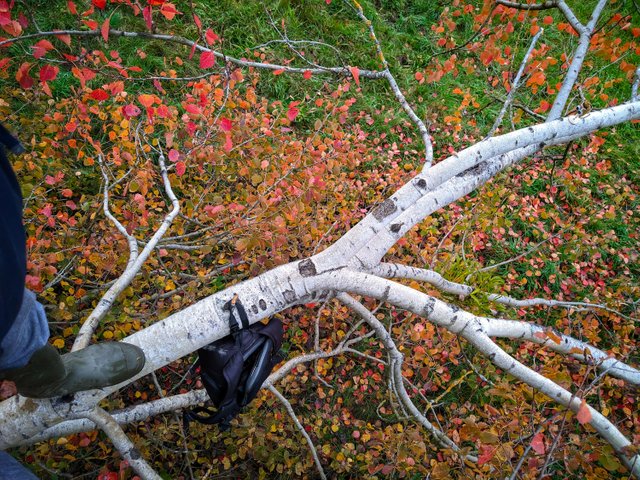 I secured my camera backpack to the trunk and put the little googly trophy in position, that all went much easier than expected and I was ready to capture the scene.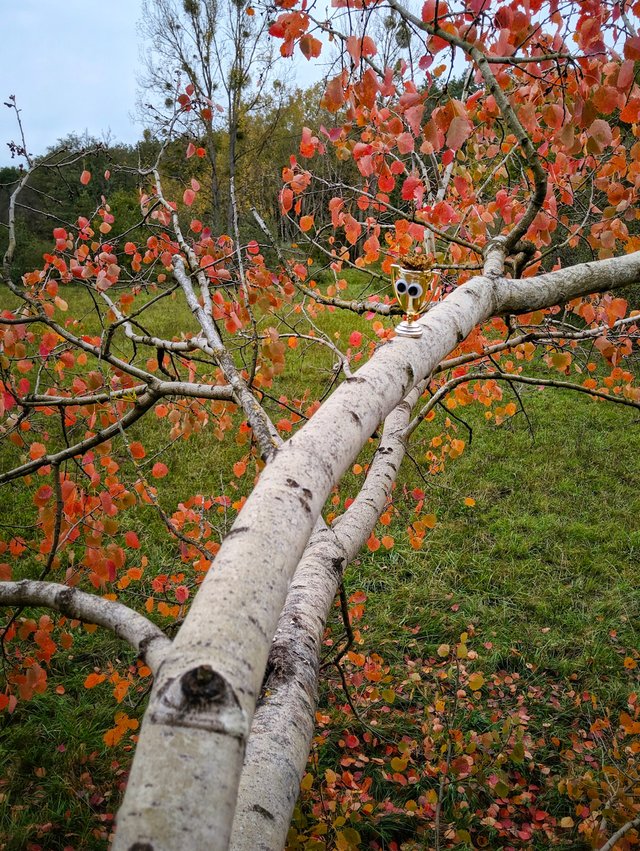 You can see the final result with some pretty bokeh in the latest winner announcement. All that effort just for a bit of pretty blur. Head over to @googlyprize's blog to see the results.
Thanks for your time.

9737