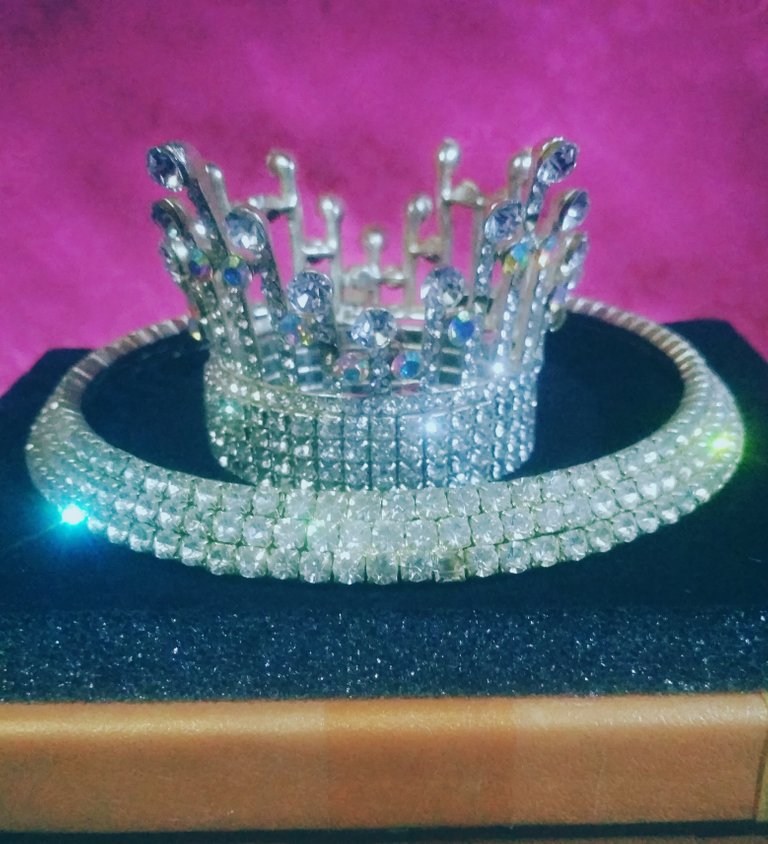 Hello my dear Steemians! I hope you're all okay out there.
Our theme for today as presented by @olivia08 is about CROWN as shown above. That petit crown is owned by Antonia when she was still in Grade 2- FL. Well, it was a money contest, the purpose of which was for some school renovations and agreed by the parents for the benefit of their children.
Antonia liked to play the little princess and this event was a 'dream come true' for her! The problem was that she didn't want to wear the petticoat under her wide skirt. She said it was itchy!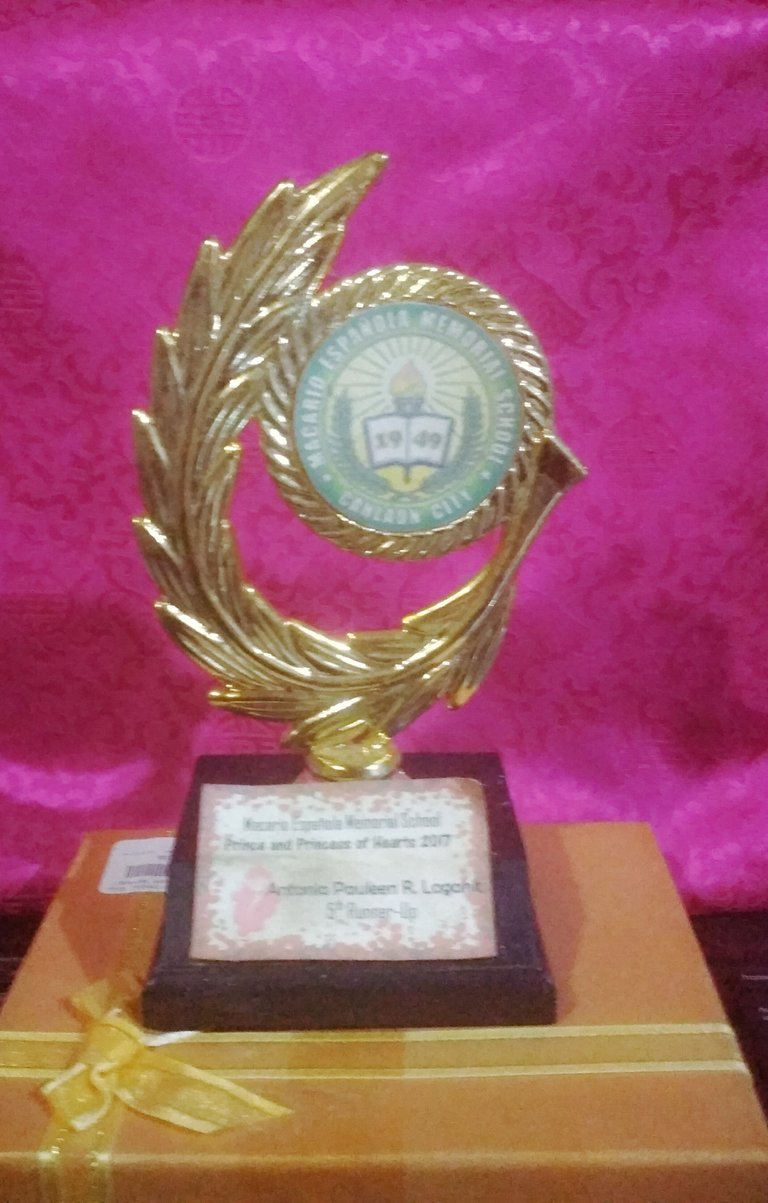 That was her trophy.
The search was real. The organizers conducted a pictorial for each candidate as their souvenir photos, win or lose. She didn't smiled wide because her front baby tooth was missing!
This is my entry, and thanks @olivia08 for initiating this contest.
Before I go, I want to say "Long live the human race!" Let us not be toppled by this pandemic! Well, I guess this is what our initiator, @olivia08 is trying to imply, that we should be the master of ourselves. There's Hope despite the ordeal that we're now facing. God bless us all.
Till then,
---
Note: This is an Invitation to join #ccc for Guaranteed 👍= 👍 Daily Income 💵 = 💵 and Payout 💸 = 💸 for Newbies (2.0) 🐟 🐟 🐜 = 🐜 🐛 = 🐛 in #ccc 👣 = 👣 and Follow 👣 = 👣 the Honor Code 🏅= 🏅 - the Creed (Conditions and Limits Inside) AND the latest update <<< please click to read.`