Summary
Iron Mountain is trading at about the same price it was in January. And shares have underperformed considerably over the last two years.
This could very well be the tipping point the company needs to move shares higher.
It will be up to management to effectively orchestrate the transition and deliver on its promise to generate a stable and growing dividend.
We're maintaining a strong buy with targeted returns of 25% over the next 15 months.
This idea was discussed in more depth with members of my private investing community, iREIT on Alpha. Get started today »
I haven't been shy about my interest in Iron Mountain (IRM). It has stood out to me for a while now for the secure storage space it offers clients, and the secure stock standing it offers investors.
No doubt, you've seen an Iron Mountain truck around. Perhaps even the one that says, "Preserving Four Score and 100,000 Papers" on its side. In which case, it's clear the company proudly claims its throne as the entity to trust when it comes to keeping paper documents safe and sound.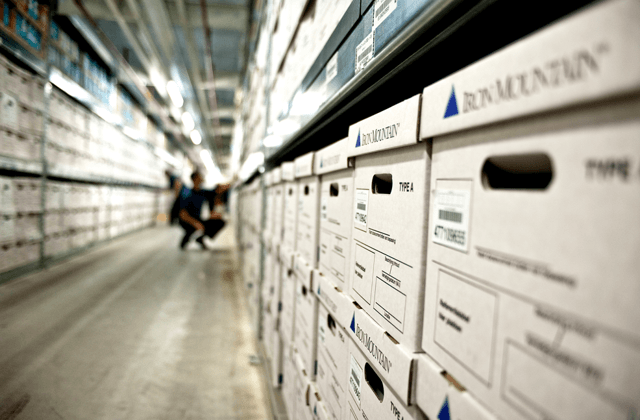 Photo Source
However, as I noted back in February:
...while many think about Iron Mountain for its thousands and thousands of boxes, the company has a much larger strategy that is more defined by its highly diversified business model that serves over 230,000 customers."
I also pointed out how:
...records and information management remains Iron Mountain's core business… and the company also has data management (8.7%), data centers (5.8%) and secure shredding (10.1% of rev.) services. Iron Mountain's well-balanced platform consists of more than 225,000 organizations around the world, with over 85 million square feet of real estate, and over 1,400 facilities in over 50 countries."
The company might be a giant, but it's hardly an undiversified dinosaur. And, as I made very clear at the time, I didn't see it going extinct anytime soon.
Packing It in and Packing It Up
I know there are plenty of people who have wanted to pick apart Iron Mountain in the past. However, much of those hard feelings stem from a somewhat understandable confusion about the company's operations.
That's why, in July, I wasn't fazed - just incredulous - when Bank of America downgraded it to underperform status. Its rationale was that recycled paper prices were falling.
Keep in mind that the analyst (in question) is not a dedicated REIT analyst," I wrote. "He's a tech-side specialist. And one of the things that I have often said is that Iron Mountain is a hard company to follow because of the complicated revenue drivers" it features.

Even so, its shredding business accounts for just $400 million of its $4 billion annual revenue. The analyst should have put more weight on that instead of fixating on "declining recycled paper prices" creating "insurmountable headwinds" to the business' earnings for the year.

As such, I ended the article by "maintaining a Strong Buy on Iron Mountain"… and one that was stronger than ever after the selloff that Bank of America analysis caused.

It made for an attractive "in."
I even boldly titled my next article on the company around that opinion. In late September, only a month and a half ago, I published, "Iron Mountain: Maintaining a Strong Buy - Here's Why."
After continued careful analysis, I couldn't help but cite its:
Cost of debt as a percentage of operational cash
Core funds from operations (CFFO)
Free cash flow.
All those factors looked positive to me, leaving me concluding what I'd been concluding all along.
But I'll admit that the latest news about it gave me reason to pause… perhaps because it came straight from president and CEO William Meaney's mouth.
---
Author Bio:

Steem Account: @bradthomas
Twitter Account: rbradthomas
Steem Account Status: Unclaimed
Are you Brad Thomas? If so, you have a Steem account that is unclaimed with pending cryptocurrency rewards sitting in it from your content. Your account was reserved by the Steemleo team and is receiving the rewards of all posts syndicated from your content on other sites.
If you want to claim this account and the rewards that it has been collecting, please contact the Steemleo team via twitter or discord to claim the account. You can also view the rewards currently sitting in the account by visiting the wallet page for this account.
What is Steemleo Content Syndication?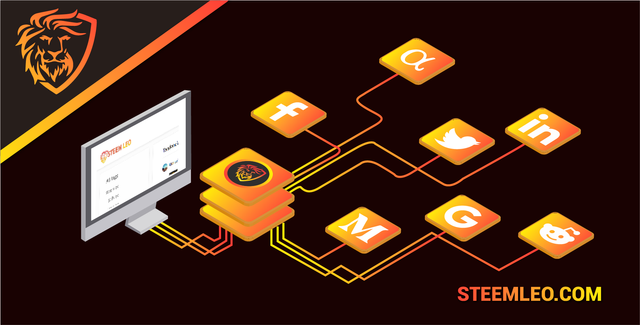 The Steemleo community is syndicating high-quality financial content from across the internet. We're also creating free Steem accounts for the authors of that content who have not yet discovered the Steem blockchain as a means to monetizing their content and we're listing those accounts as the 100% beneficiaries to all the rewards. If you want to learn more about Steemleo's content syndication strategy, click here.