Summary
CDW Corporation is an IT solutions provider that pairs businesses, schools, government, and health care providers with a variety of cloud, work space, security, and hardware/software products and services.
The industry is growing rapidly as organizations continue to modernize, and this has fueled great growth for CDW Corporation.
However, the stock is expensive and the industry is very competitive. Investors should look for a margin of safety if they are considering owning shares.
Dividend growth investing is a popular and largely successful approach to generating wealth over long periods of time. We will be spotlighting numerous dividend up-and-comers to identify the best "dividend growth stocks of tomorrow." Today, we look at CDW Corporation (CDW), a digital solutions provider. While the company has experienced strong growth over the years, its margins and FCF streams leave us wanting more. There is a large growth runway in the cloud and services sector, but the highly competitive nature of this business does negatively affect CDW Corporation's operating metrics. Investors should consider a margin of safety if they want to own shares.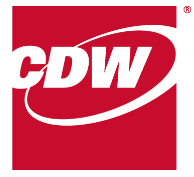 Overview
CDW Corporation is an integrated IT solutions provider. The company provides a host of hardware/software products and services, including cloud, equipment, security, digital workspace, data center, and consulting services. It deals primarily with customers in the US, UK, and Canada. Its customer profile includes private firms, healthcare providers, education, government, and small businesses.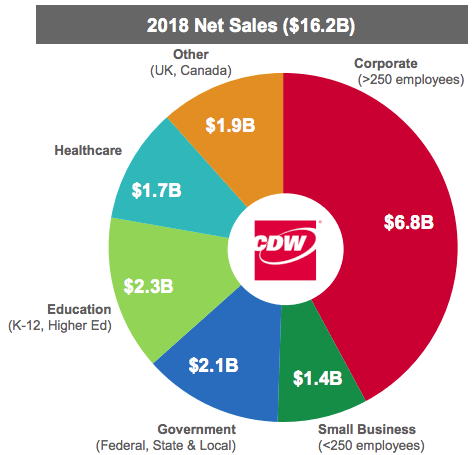 (Source: CDW Corporation)
How does the company service these customers? Suppose you are a university that wants to migrate from in-house servers to a cloud service. These non-technically affluent organizations don't devise their own solution. Instead, they come to a company such as CDW Corporation. CDW Corporation has partnerships with a number of digital operators to be able to offer its customer base a wide variety of solutions. It would essentially help implement whatever services/products are needed to accomplish the task at hand.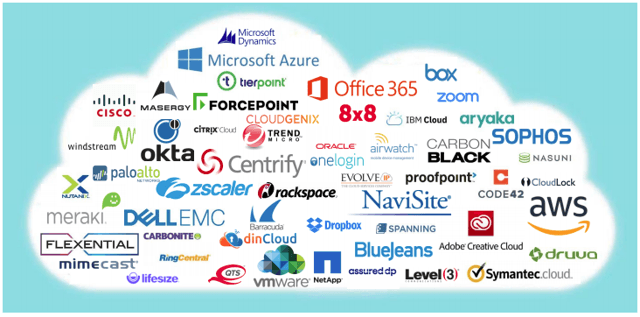 (Source: CDW Corporation)
The demand for digital products/services has been strong over the past decade, and this shows up in CDW's revenues. Just over the past five years, revenue has grown 45%, while net income has grown 190%. This works out to average per year rates of 8.56% and 37.09%, respectively.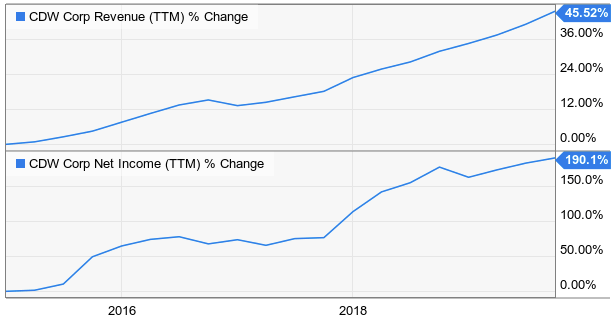 (Source: YCharts)
Fundamentals
With such a rapid rate of expansion over the past five years, we are interested in looking deeper into operations to see how the company has managed this success. To do this, we will analyze a few key operating metrics.
We review operating margins to make sure the company is consistently profitable. We also want to invest in companies with strong cash flow streams, so we look at the conversion rate of revenue to free cash flow. Lastly, we want to see that management is effectively deploying the company's financial resources, so we review the cash rate of return on invested capital (CROCI). We will do all of these using three benchmarks:
....Read the full post on seeking alpha
Author Bio:

This article was written by Wealth Insights. A well-known investment author on Seeking Alpha with over 6,000 followers.
Steem Account: @wealth-insights
Profile on Seeking Alpha
Steem Account Status: Unclaimed
Are you Wealth Insights? If so, you have a Steem account that is unclaimed with pending cryptocurrency rewards sitting in it from your content. Your account was reserved by the Steemleo team and is receiving the rewards of all posts syndicated from your content on other sites.
If you want to claim this account and the rewards that it has been collecting, please contact the Steemleo team via twitter or discord to claim the account. You can also view the rewards currently sitting in the account by visiting the wallet page for this account.
What is Steemleo Content Syndication?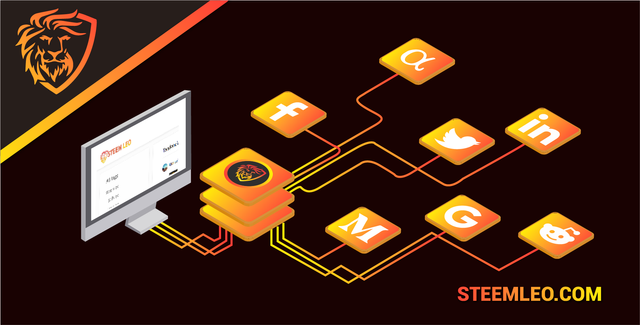 The Steemleo team is syndicating high-quality financial content from across the internet. We're also creating free Steem accounts for the authors of that content who have not yet discovered the Steem blockchain as a means to monetizing their content and we're listing those accounts as the 100% beneficiaries to all the rewards. If you want to learn more about Steemleo's content syndication strategy, click here.