My response to reading the related post of @newageinv was immediate. I dropped what I was working on to write this post.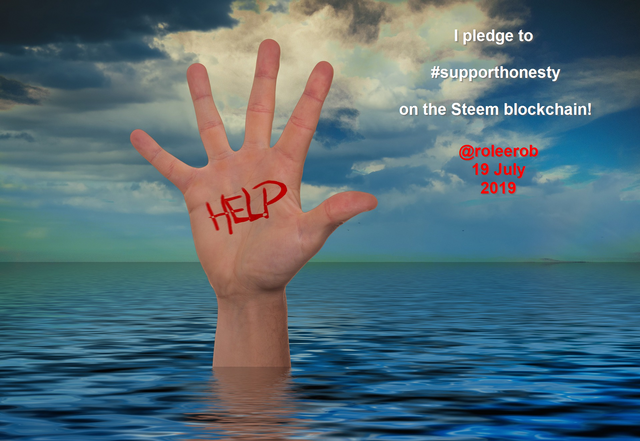 Image base by Gerd Altmann from Pixabay [modified by @roleerob]
Response Challenge
This challenge covers what any of my regular readers know I consider the single greatest bane of my experience on the Steem blockchain.
"a source of harm or ruin"

Merriam-Webster dictionary - Definition of Bane
I won't take the time to recreate what I have written in the past here, but ... It makes me
angry
to witness and experience the injustice made possible by abusive downvoting and the associated "flag wars."
I am well aware, on top of that, of the abusive use of the Steem pool, so it was encouraging to me to see this challenge issued.


My simple and supporting pledge:
I always have and will continue to do my best to support the Steem blockchain. Both in contributing quality content and encouraging and supporting the efforts of other individuals and communities doing the same.


I will contribute what I can to the efforts of anyone working to curb the abuses cited above which, from a number of posts I've read (@theycallmedan, @tarakp among others ...), are going to "launch" upon the successful completion of HF21.



It takes resources to accomplish anything, so "putting my money where my mouth is" this morning I have invested in some additional STEEM to add to my account balance and apply towards this challenge, as seems best to me based on what I learn of follow-up efforts in support of it.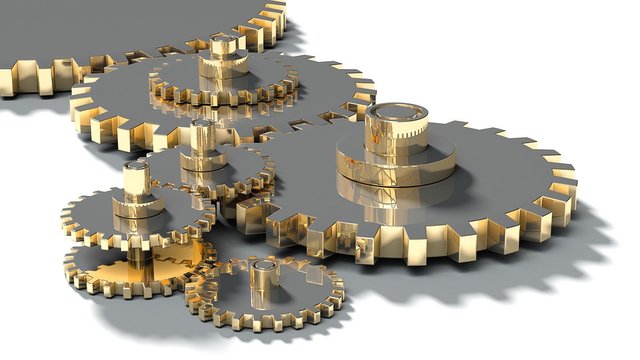 Image Source: qimono on Pixabay
Hopefully this challenge plays an important role in getting the gears turning toward generating some momentum in addressing major shortcomings of the Steem blockchain. And, in so doing, results in a considerable improvement to the value of STEEM and SBD, for the sake of us all.
Thank you @guiltyparties for the inspiration behind your original post and to you @newageinv for connecting me [full sequence / timeline below] to this initiative.
I am going to now pass on this challenge to - @asgarth, @steemchiller, @paulag, @thedarkhorse, @crypto.piotr, @trincowski, and @abitcoinskeptic.
I am a big advocate for SteemPeak, so hoping, after careful consideration by the project team, that the "blacklist header" details in the original post of @guiltyparties is a future feature for its large base of users. I would also personally like to see a corresponding "whitelist header" incorporated as well.
According to the original post ...
"Even a junior developer should have no problem integrating it within an hour."
... it is not a large coding project, to add this functionality.
Not sure how it might be incorporated into my favorite app of all - SteemWorld - but @steemchiller will certainly know if it makes any sense.
Looking forward to seeing how response to this challenge goes. From this Steemian's perspective, effectively addressing these issues can't come soon enough!
Until "next time," all the best to you for a better tomorrow, as we all work together to build up our Steem Communities and increase the value of the Steem blockchain! 👍 😊
Respectfully,
Steemian @roleerob
Posted using SteemPeak and "immutably enshrined in the blockchain" on Friday, 19 July 2019!
________________________
P.S. In addition to the seven accounts listed above, I also would like to draw this challenge to the attention of some other Steemians, who I would like to at least know about this challenge - @daan, @danielsaori, @delishtreats, @geekgirl, @jackmiller, @lynncoyle1, @macoolette, @meno, @novacadian, @rawutah, @simplymike, @soyrosa, and @veryspider. Who may then choose to spread the word however seems best to them, if they see any value in doing so.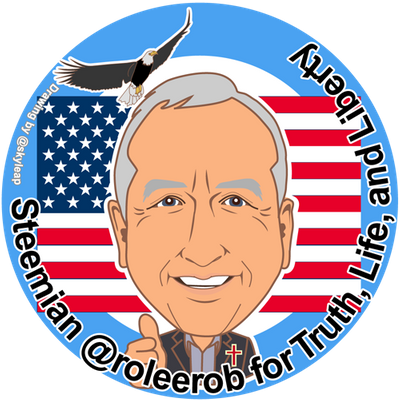 My #SupportHonesty Challenge "Connection" Sequence:






SteemPeak: An awesome interface for our Steem blockchain.
This account is protected by @dustsweeper