Sunsets are some of my favourite photo subjects; if they're near water, even better. Since Portugal has a huge coastal line, I get to have plenty of opportunities to enjoy and photograph them!
I had seen this contest before, but hadn't managed to time my entry, until now! @uwelang is the organizer and the contest is called Sun Thursday, you can check the current contest here!
---
My choice for the contest? Sunsets from one of my favourite beach locations, a small village in southwestern Portugal. Although well known by the general population, it's never as crowded as the more touristic destinations; and the best part, most nearby beaches are surrounded by nature! Typical mediterranean vegetation, high cliffs... all sums up to beautiful landscapes, that get even better at sunset!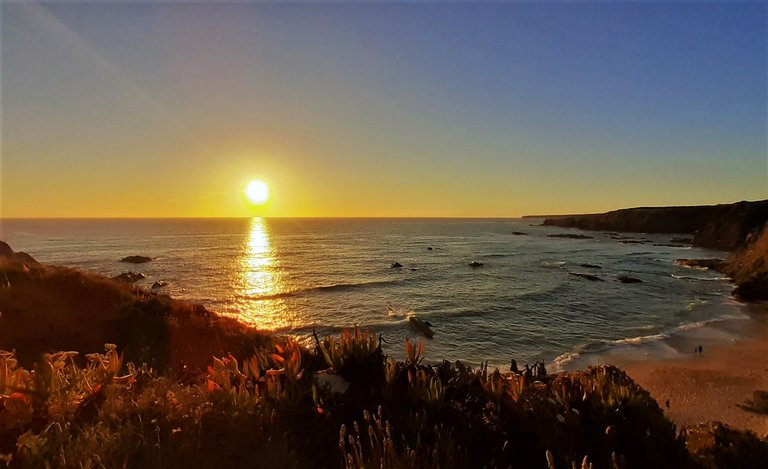 This one was taken after a great beach afternoon, in the early summer. There's a big staircase down to the beach from the cliffs, but it's worth every step.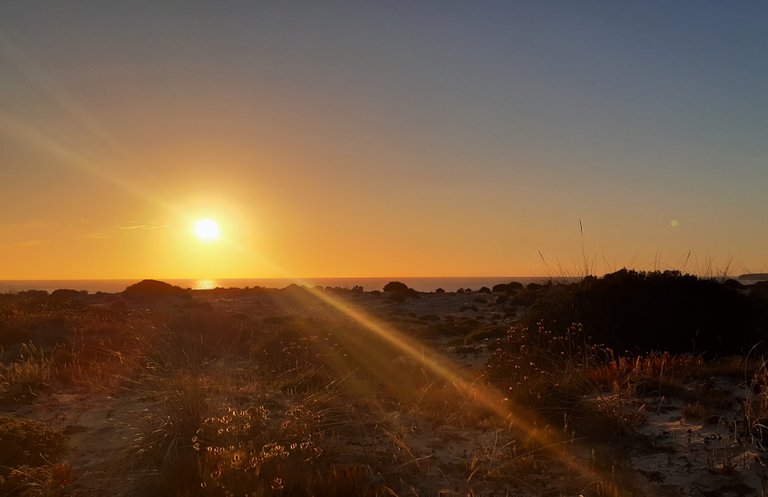 There is a long trekking route that follows the coast, called Rota Vicentina, that stretches all the way to the southern tip of the country; these are the common views for the ones that walk it!
---
But even without hitting the beach, there's plenty of good sunset opportunities here. Another day, but only a couple hundred meters away from this location, just a short walk from the village centre...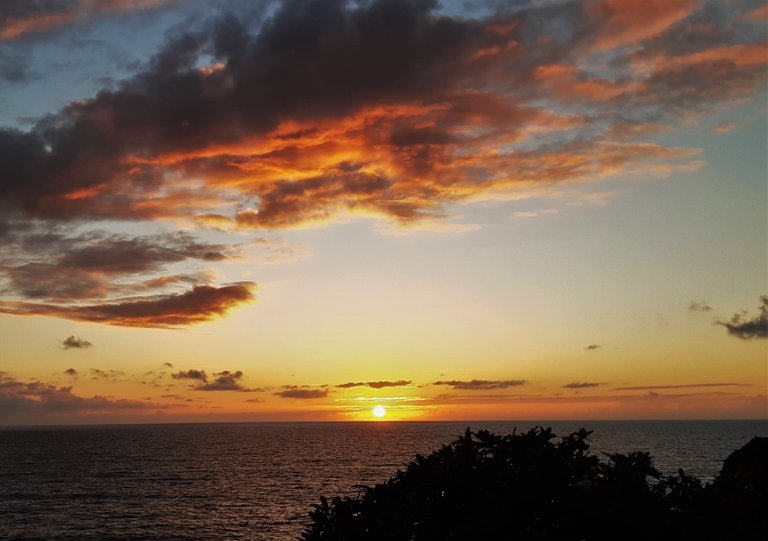 Feeling the urge to visit this place again soon!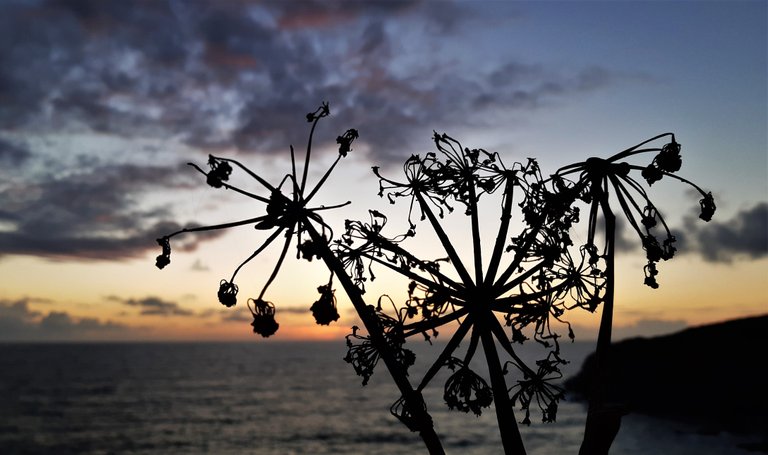 Still haven't joined Splinterlands? In what planet do you live in? Click the banner below and join the fun! (It has my referral link; you can go directly to the website if you don't want to use it; either way... join in! 😎 )