*Sunset Hunter 🔥🔥🔥*
Hello guys! Today we continue with a new post. As the title implies, sunsets are a topic day. The sun has always been a big mystery to me. Something so powerful and unattainable! I decided to share with you today some of the best sunset-related photos. So, enjoy the photos and leave your comments! ✌️🔥
---
And, let's start. This is one of my favorite sunset photos. Now, let's see the story behind this photo. The picture was taken on a return from a full day of sailing. As we sailed towards to the Marina Cervar-Porat, the sun was slowly set and I was waiting for the best moment to catch it. And yes, it was worth! This is a product!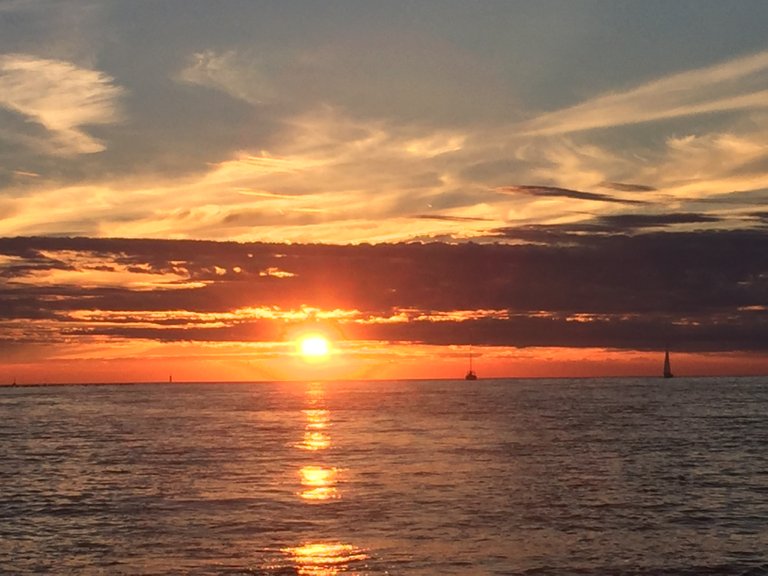 This one is the second in a row. I was in the apartment when I saw this scene. I immidiatelly left the house abd went to the shore. It was amazing! You can see the sea that has turned the color of the sun.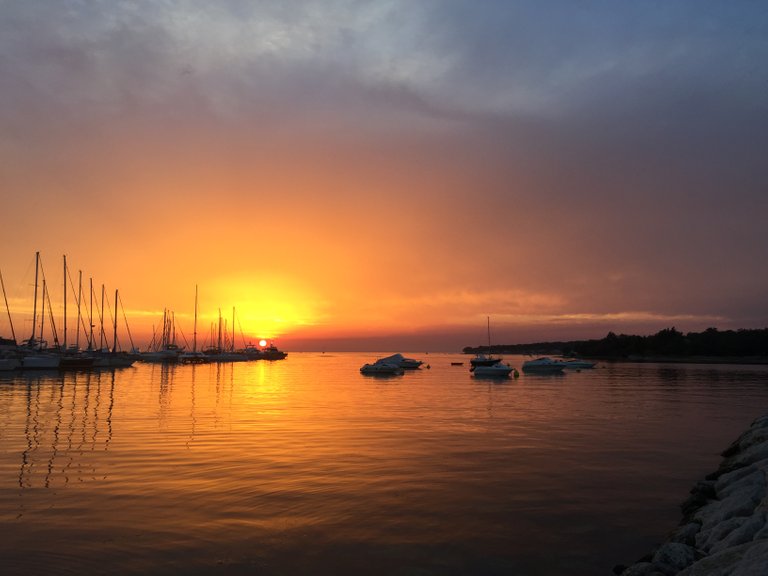 This is another sunset captured at the seaside. This is the place where I often come to enjoy the view of the harbor. It is the roof of the old market. Perfect place to enjoy the view.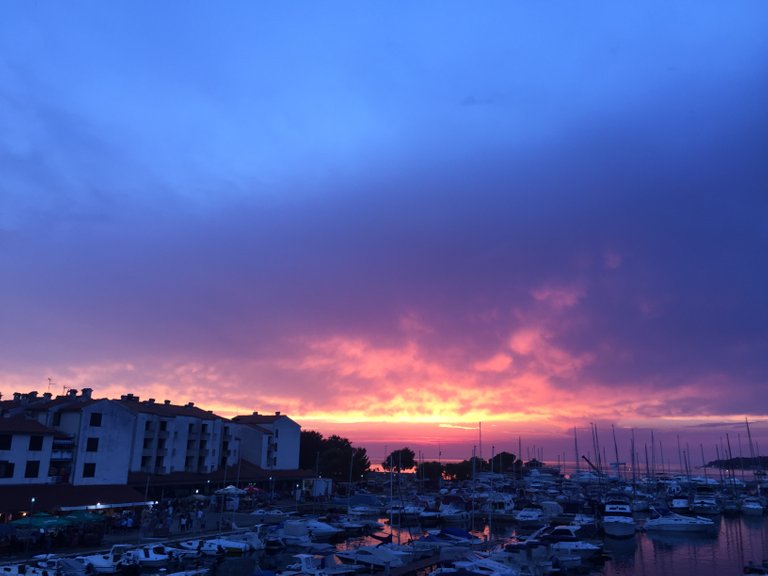 Another sunset captured on a voyage. In the photo is my friend Leo from Zagreb. I saw a good photo opportunity, Leo covering the sun exactly with his head. He was like, this is my new cover photo! 😃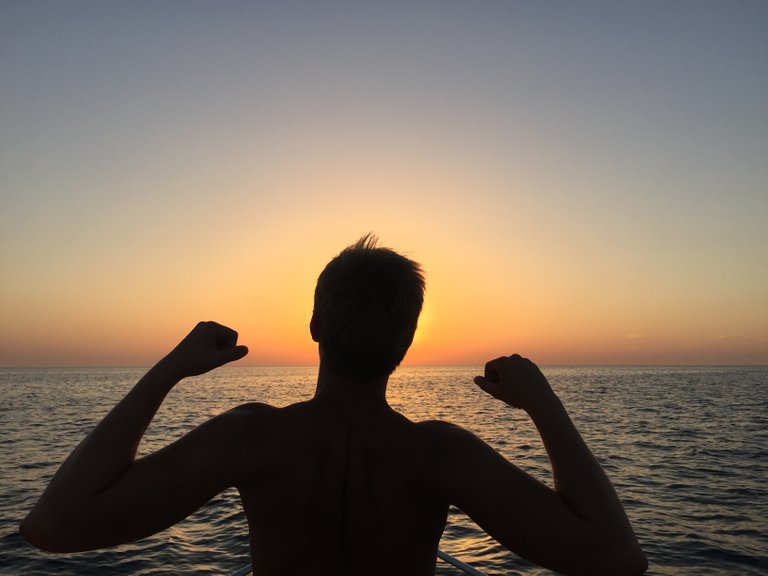 This is a place located near my apartment. The end of the bay and the end of the day. I often sit here and soak up the sounds of the sea and nature. A real cure for the soul. Waiting for the sunset! 🔥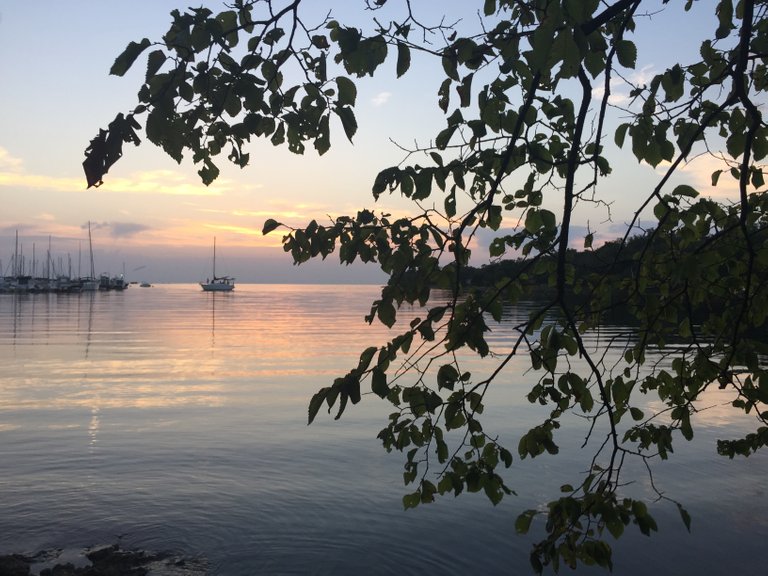 ---
This would be all for today! Tommorow I will continue with part two! Follow the @ocd community for more original content! See you guys!
Yesterday I wrote about the stadium of the Red Star Belgrade football club, check it out here https://steemit.com/hive-174578/@atimkaranezi93/stadium-of-the-football-club-crvena-zvezda-belgrade-serbia
Share your thoughts and have a great week! Carpe Diem! ✌️
---
---