If this isn't a Sublime place, I don't know what is....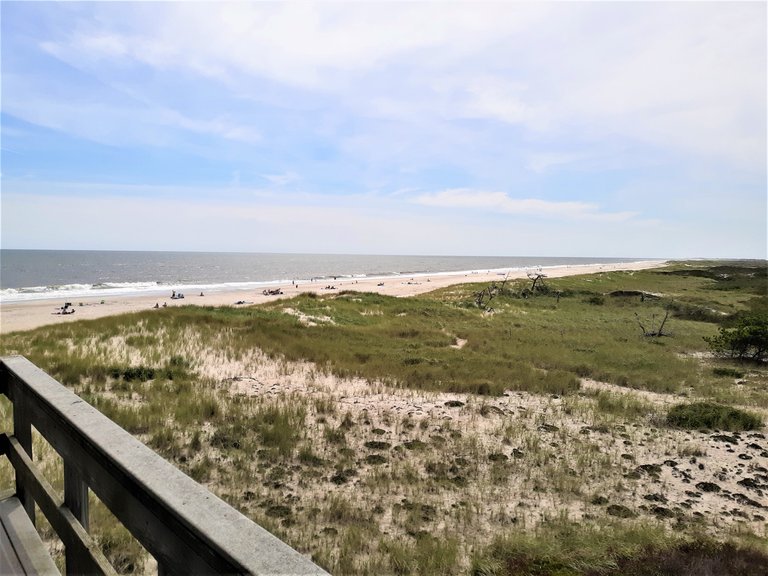 I'm at the Fire Island Wilderness Visitor Center....Near Shirley, L.I. NY...
This is the most eastern part of the "Fire Island National Seashore"...It is part of the 32 miles / 50 km long island and between 520 and 1,310 feet (160 and 400 m) wide...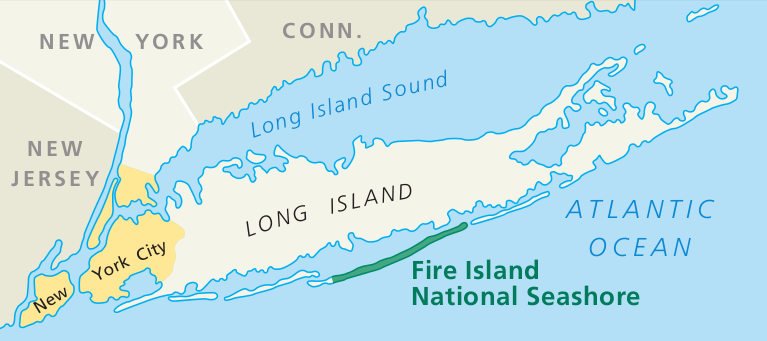 map ... from duckduckgo.com ... images
I'm standing on an observation tower looking west over the wilderness area...Looking down the Island with the Atlantic ocean on the left and the Great South Bay to the right...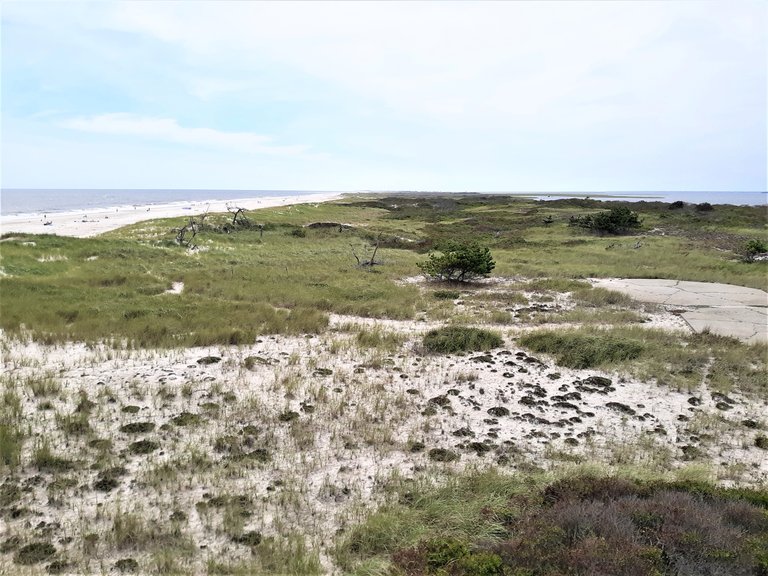 The Island is in constant change through the seasons..It use to be a continuous Island but hurricane Sandy breached an opening a mile and a half down the beach...
Now it is a non navigable inlet to the bay...making Fire Island two islands..
My plan was to walk to the inlet and back... It's the only way to see it other than a boat...
From the observation tower there is a nice trek boardwalk that takes you through the inner dunes and out to the beach...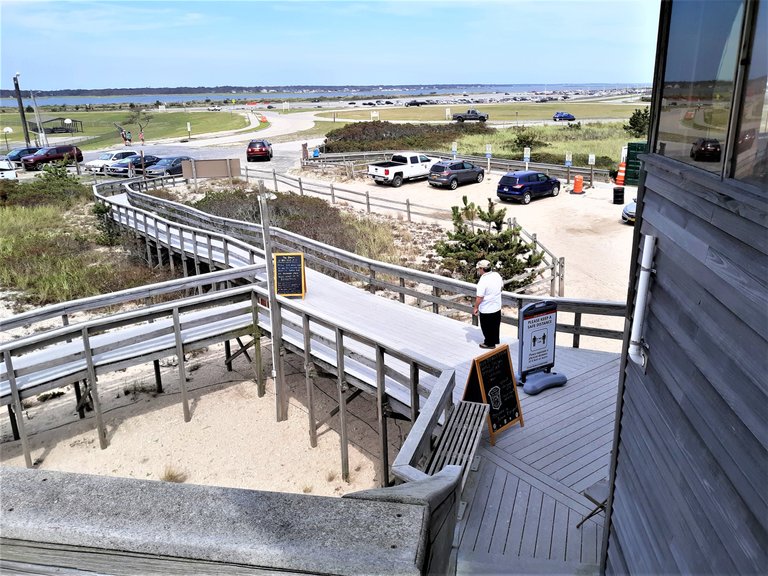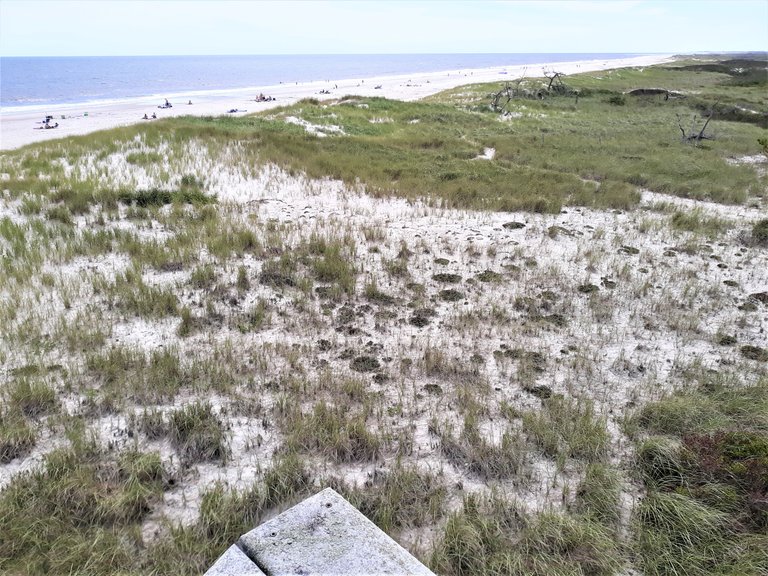 One last look before I go...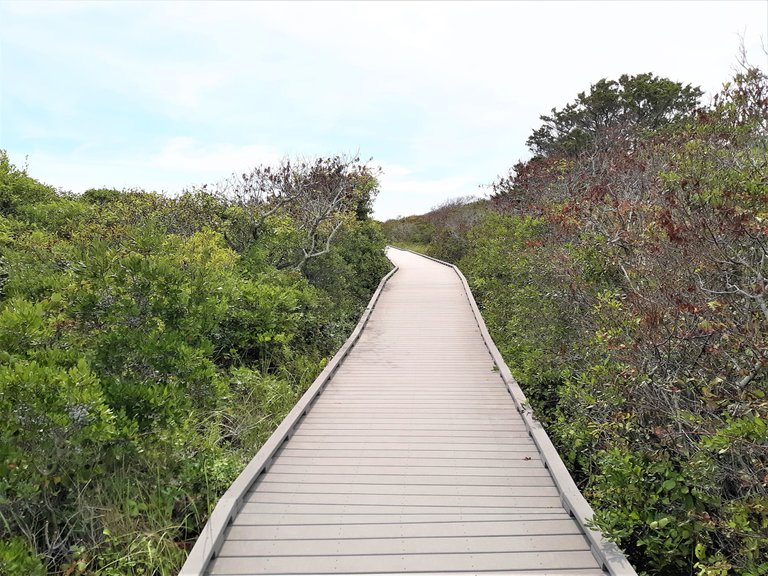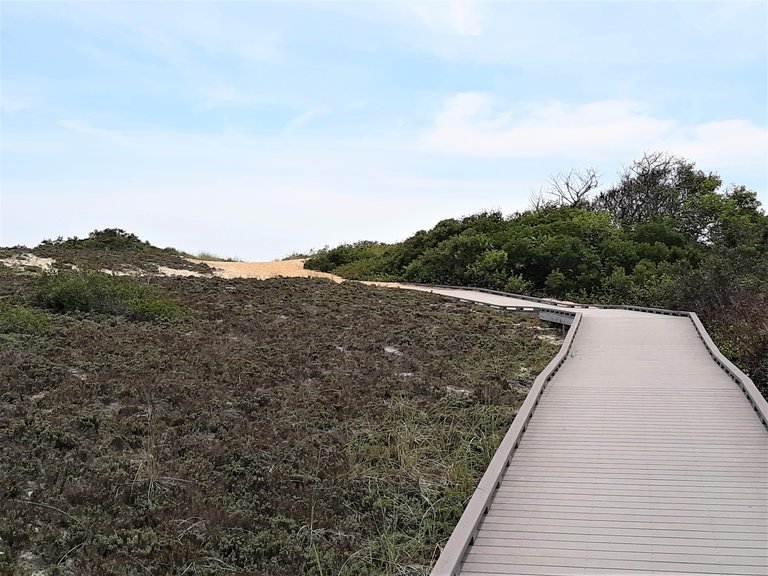 The walk ends on a rise with a walk through the sand dunes till you see the ocean...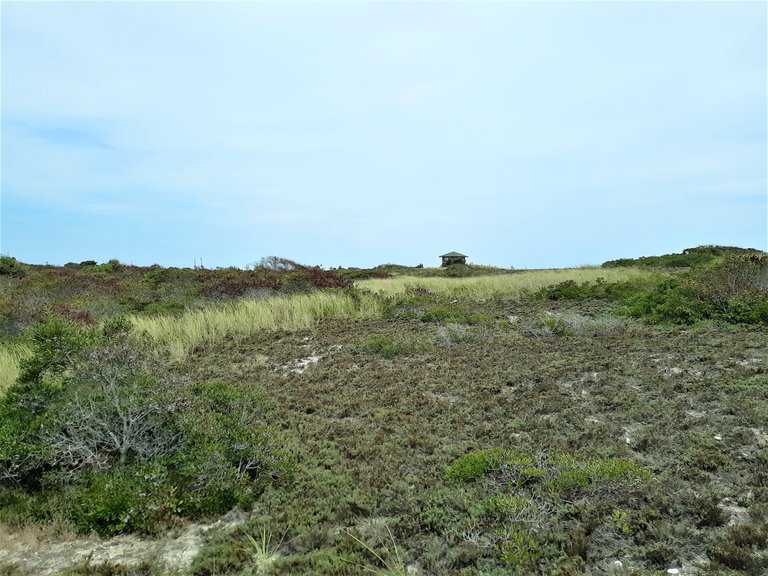 Looking back to the tower from where I started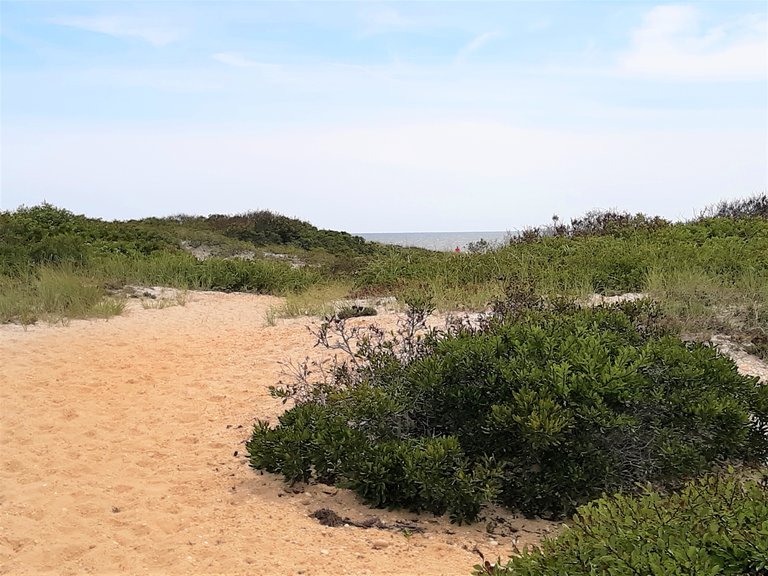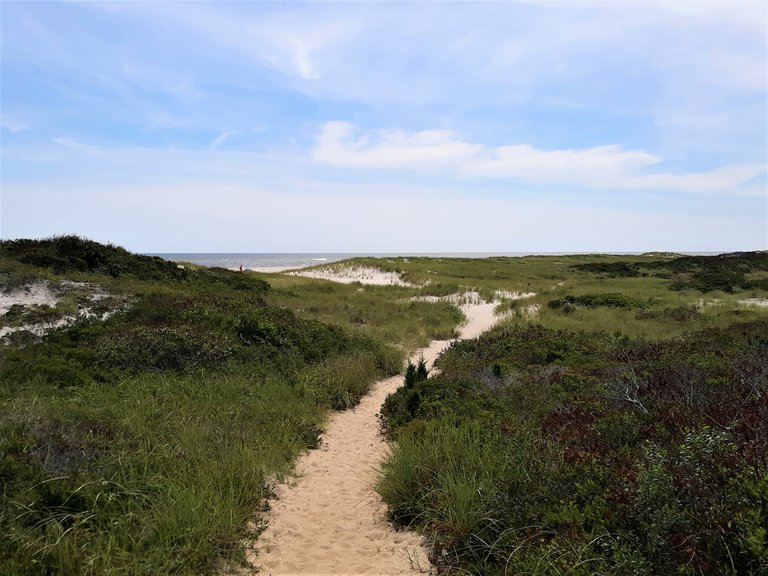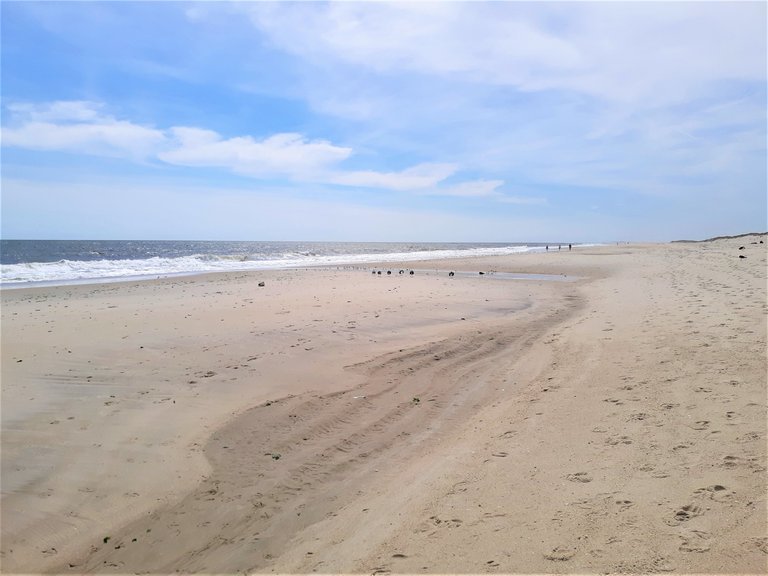 Finally down to the beach where my walk really begins...It was a perfect day having thin clouds blocking the harsh sun so I wouldn't burn to much...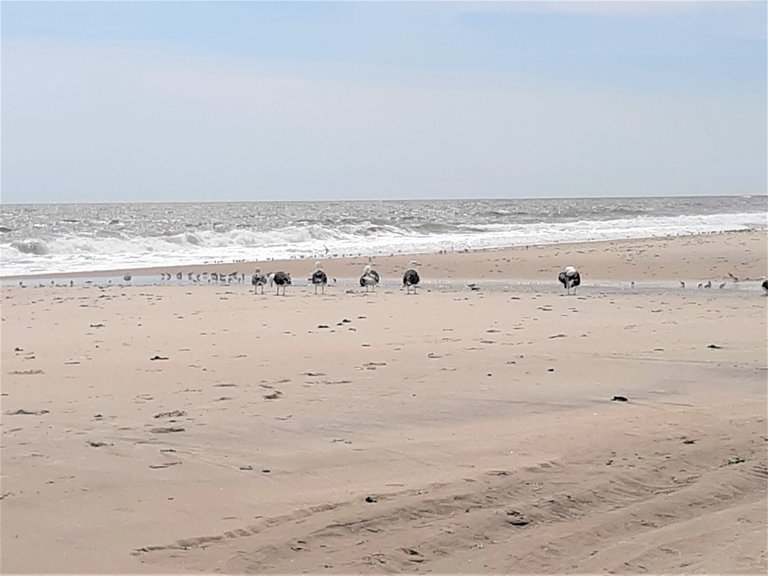 It was low tide with lots of different shore birds finding food, whatever that maybe in the exposed sand...

My first time this year at the ocean, and what a Sublime day it was...

#SublimeSunday by @c0ff33a while #BeautifulSunday by @ace108