I made a typo on the very first tag... I added it as intended on the next tags, but I apologize beforehand
---
Kind regards to the Steem awesome community, today I want to share with you one of the spots I like the most in my city. It's a golf club where I usually take a walk and relax a little bit.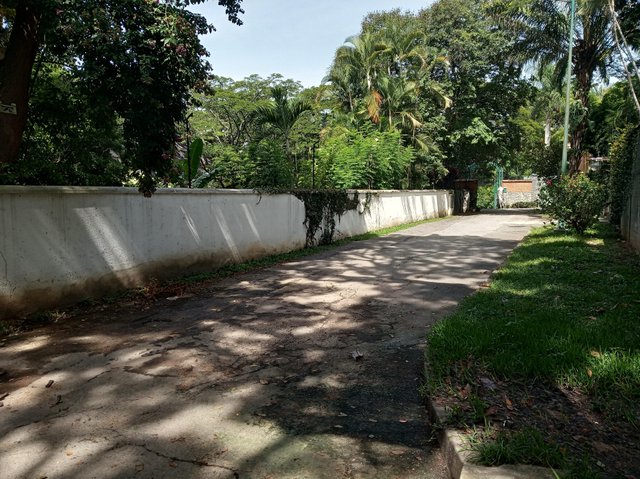 As soon as I start walking I have the chance to catch some houses with lots of different plants surrounding them... Honesty I didn't dare to get closer and take more shots of the houses because this is a rather exclusive spot and people living here don't like others disturbing their leisure time lol... So I tried to take some shots without disturbing their privacy.
---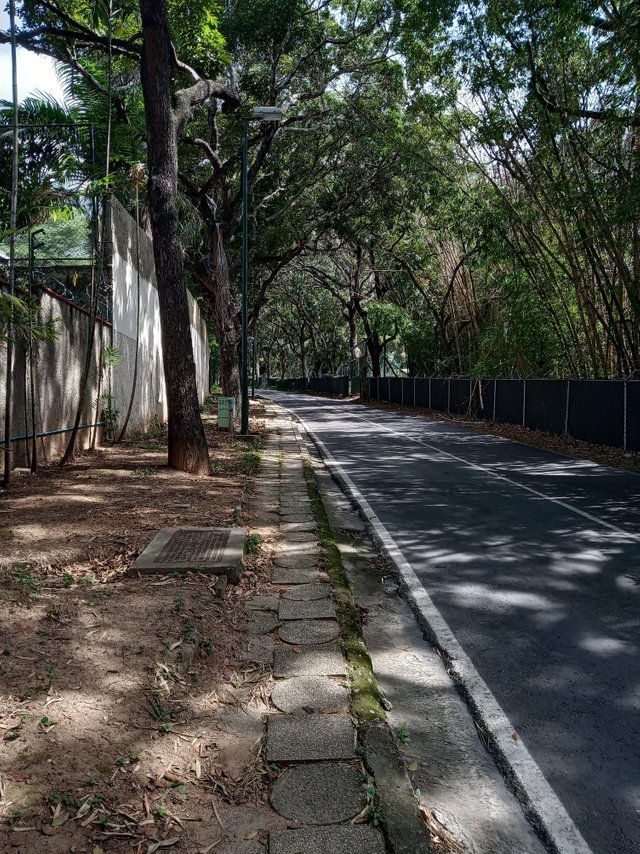 I particularly like this street, it has like 400m long and it's fully covered by a roof-like formation of trees... Walking there is very relaxing since the air is really fresh and the temperature is always mild 😊
---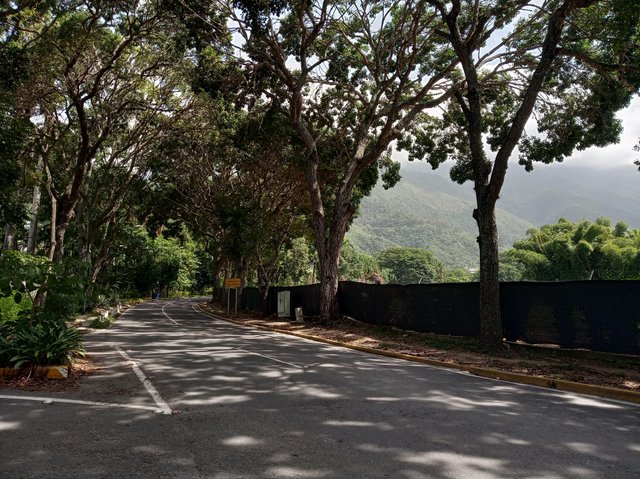 Here you can see a shot I took at the end of this street... I feel as if the surrounding trees were hugging the street with their gentle branches, providing a nice shadow for us to walk and relax alongside the road.
---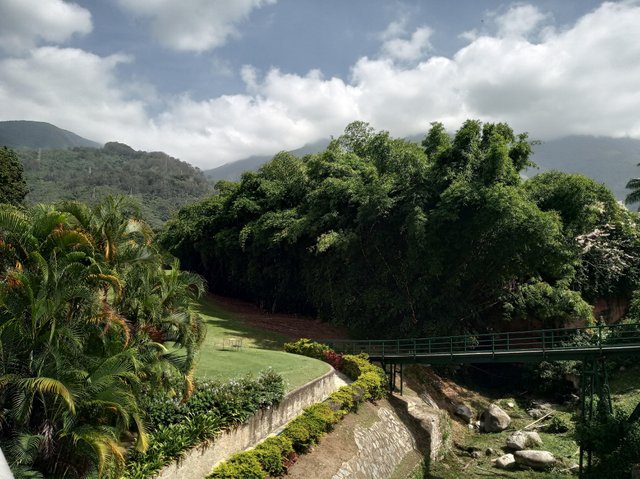 In order to see the actual golf yards I had to walk a little bit since the first yards have lots of fences, but finally, I arrived at a spot where I could have a glimpse of the starting point for golf players to have their matches.
---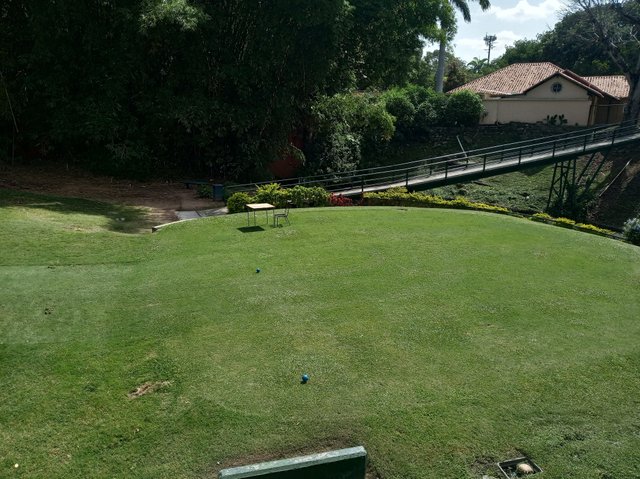 I know that this place has a special name... But I have no clue what it is 🤣🤣 I think that "the green" is where the hole and the flag are... maybe? But I have no clue about this one.
---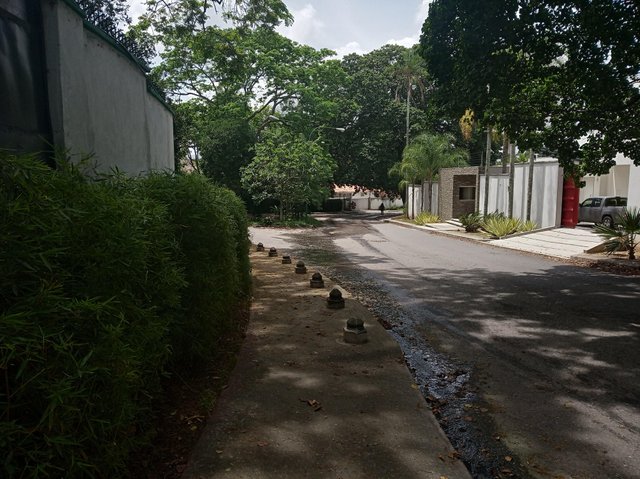 On my way back I took photos of several houses with interesting plants in their lateral walls as decoration... as you can see every house there has walls, people living here don't want to be disturbed.
---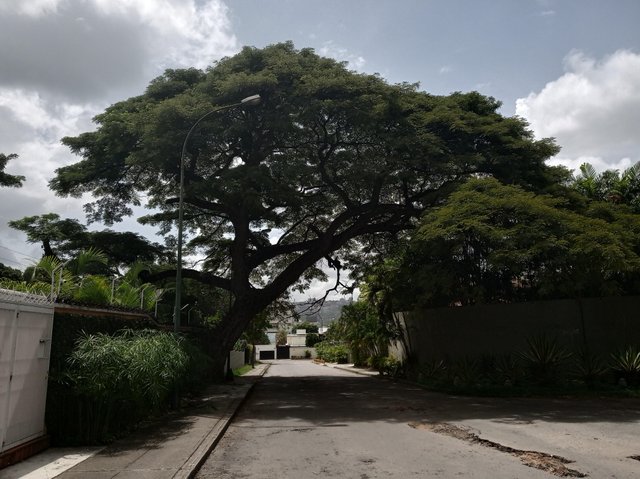 This one is my favorite, look at the umbrella shaped tree there, it's like its stretching its branches and saying hello to everyone passing by 🤣🤣
---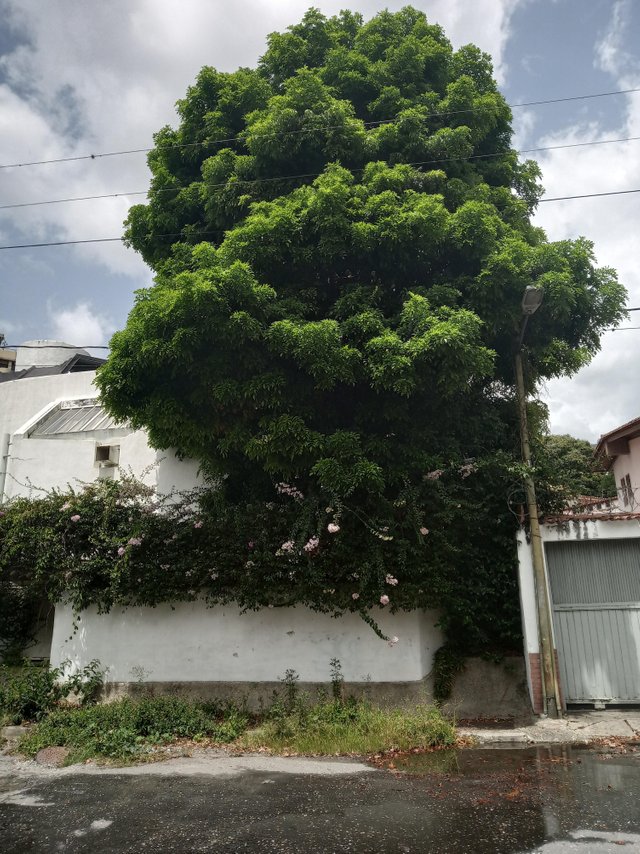 At the end of the walk I noticed a house who has a tree whose shape resembles that of a cloud, I really liked it and walked a little bit close to take a better look.
---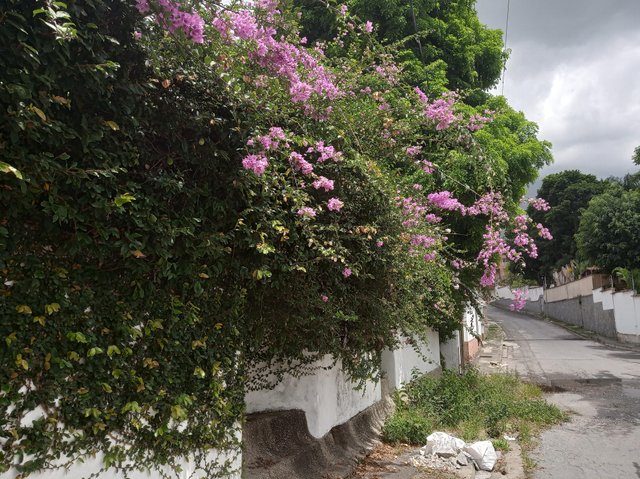 As I walked closer I noticed that below the tree were some beautiful flowers, the sight was really beautiful.
---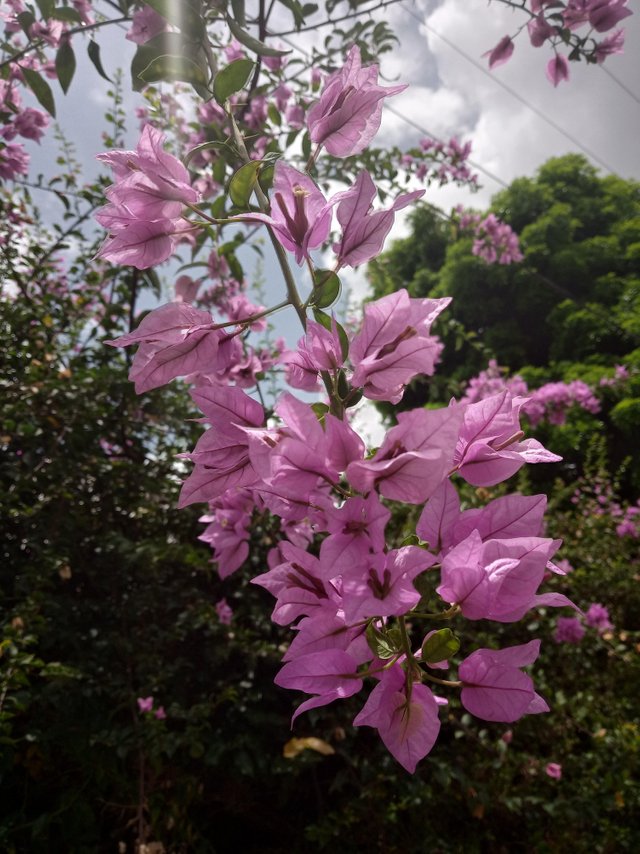 My country is in troubles, but I still feel blessed because I can walk and enjoy a wonderful Sunday.
---
Thank you for visiting my blog, best regards.