Hive Philippines Street Photography #253 - by Allmonitors
#253 - Under an umbrella ☔.
It was a rainy day because of a inclement weather projected and it started raining since the morning. Here we can see people that use an overpass bridge to get to the other side of the road.
Most of them are using their umbrellas while some were using rain coat and some just on jackets and long sleeves.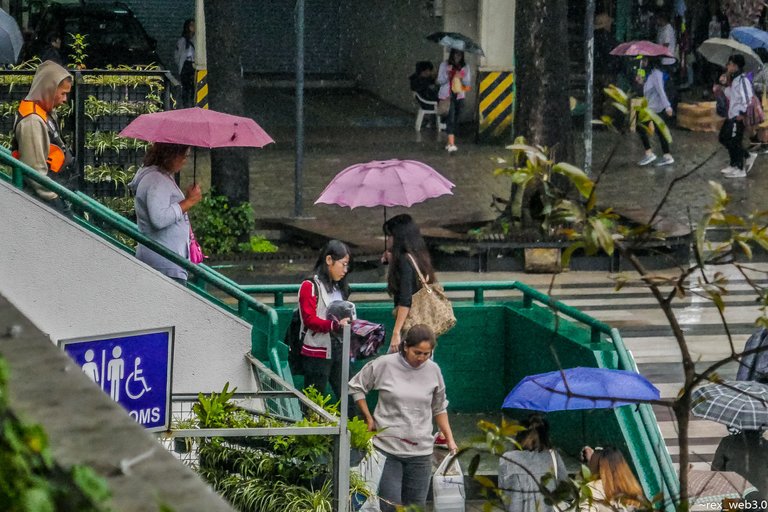 A man holding a huge green umbrella walks alone on a concrete pavement just beside a park. The concrete chairs nearby are empty because there is no cover or roof as protection from the elements.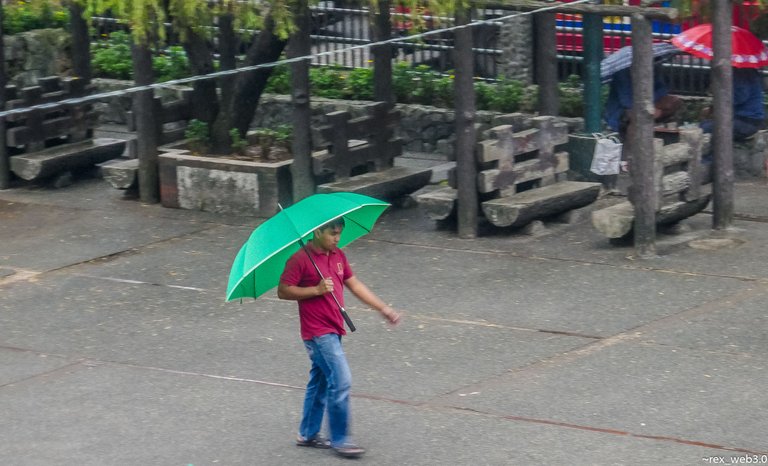 Another man also using a green umbrella but one fraction of it is in a red color. While there is also a woman in the opposite side of the road holding a purple umbrella also walking while it is heavily raining.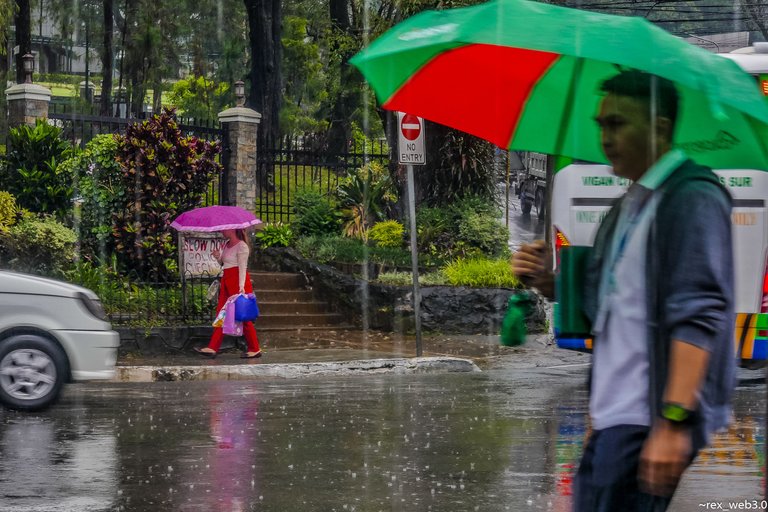 A young lady stands in the rain with her colorful and well designed umbrella while she is also enjoying a cup of yellow food. It looks like ice cream but it is already cold so maybe something else.😁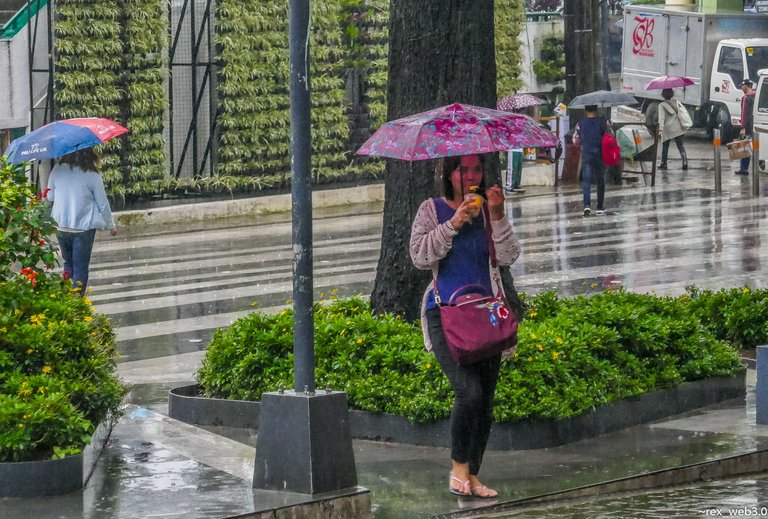 Follow me on my street travels.
Shot taken in Baguio City, Philippines.
Image/s were shot using Panasonic Lumix ZS110. ~rex
---
---