A small music story from a smaller town
..in Germany ahem Bavaria - Passau to be more specific. Usually, radio galaxy presenter and DJ "Markus F." plays in front of partying and jumping night owls. But in times of Corona new ways have to be found to bring back a piece of habit. And with it, experiences arise that can be told about for many years to come. Like drive-in discos, for example.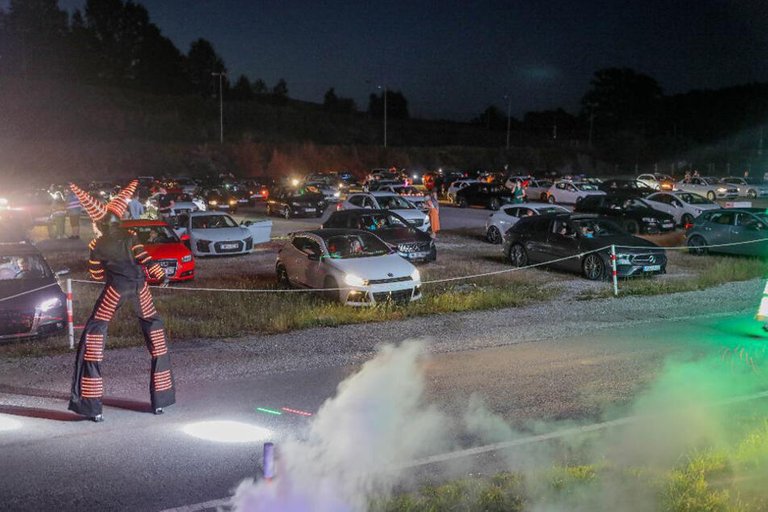 At the Karpfhamer Festwiese near Bad Griesbach, the Bavarians wanted to give the Bavarian night owls this experience as well.
The show arrived in the cars, the visitors waved their arms, smoked shisha and other things one does not want to know.
Beats, bass and authorities
To get as close as possible to the usual club atmosphere, all the stops were pulled out.
Walking acts on stilts, fire-breathers, auxiliary machines, personnel selling drinks at the cars, CO²-cannons.
Of course, the two-home rule also applied here: only occupants from a maximum of two different apartments were allowed to sit in each vehicle. And a maximum of four people were allowed per car.
This was also controlled by the police, but did not dampen the atmosphere. Especially as the technical equipment on the festival grounds also provided visual highlights: All in all, it was a very fun party in the end. Different - but very funny. The people who were there all had a great time.
Check the Music Community on Hive - join here