HI Friends,
Tesla (ticker: TSLA) has been on an epic run the last two months, going from $330 per share to a high to day of $969 per share – lighting in a bottle status. The recent run looks mostly to be a short squeeze as shorts need to cover eventually and recent positive news, good guidance and analyst upgrades are causing shorts to scramble.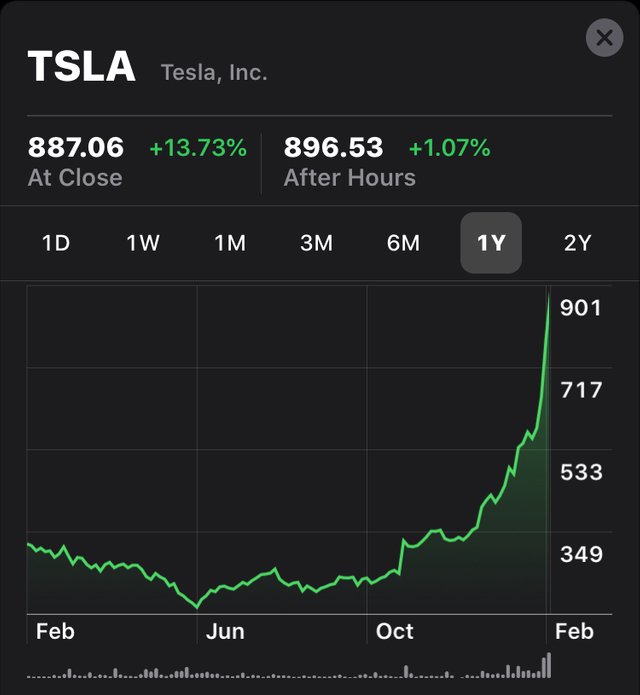 Personally, I am not going to be investing in the stock as a long term play any time soon – too many competitors and the company's valuation at $32 Billion is just insane (Ford has about the same market cap but 6x the revenue plus is profitable, unlike Tesla so far). I know stocks trade largely on expectations and forward guidance, but too many things have to go perfectly for Tesla to continue to rise and the downside risk is pretty significant.
So, I sit on the sidelines right now – anybody here invested in Tesla and throwing yourself a party?
Thanks for coming by today,
Brian