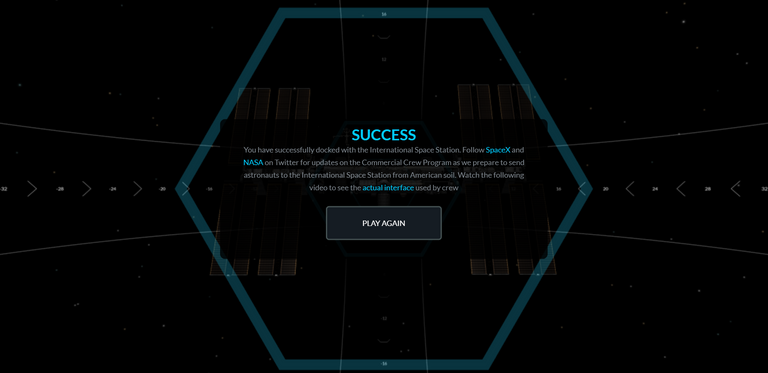 Years of Gaming Has Finally Paid Off!
Was watching Bob and Doug's SpaceX/NASA launch today, they're headed to the ISS. One of the broadcasters mentioned you could give it a try from the comfort of your home with their ISS docking simulator! I guess not everything is automated and the pilots are tasked with manually docking aboard the ISS. *correction: Docking is automated for pilots of the dragon 2. They only go to manual control if there's a need.
Hell yeah let's give it a try!
First attempt,...smashed into the ISS and killed everyone onboard..total bummer.
Second attempt,..SUCCESS!
and to be honest I skimmed the instructions [humble brag]. This simulator can be nerve racking at times though, playing with the final micro movements to stay lined up with enough precision to dock..! Talk about threading the needle baby.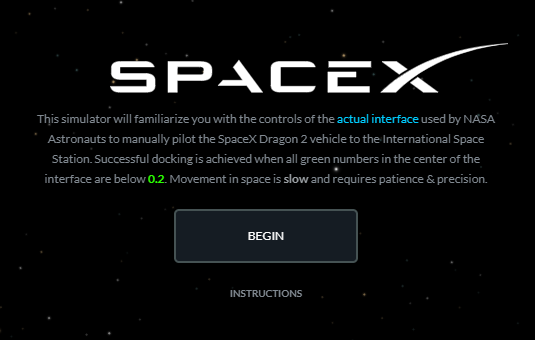 All I can say is watch your speed bucko! But seriously you can take it slow until you get the hang of it, then basically race to beat your best time, totally up to you 😜
Apparently this is comparable to the actual interface used by pilots to manually dock a SpaceX Dragon 2 ship on the ISS. So Good luck pilots!🚀
Footage From The Launch