Greetings dear readers.
The present post has been edited in the content of another post that was duplicated by involuntary error; however, this content is own and original of the author @ulisesfl17, I hope it is to your liking.
In this opportunity I am pleased to present a small recovered common area, located in the adjacencies of my urbanism in the city of Maturín, state of Monagas - Venezuela. It was found with weeds and was used for the deposition of organic and inorganic solid waste.
Environmental management initiative that encourages good practices of ecological agriculture (agroecology) as a measure to contribute to the care and protection of the environment.
𝑬𝒄𝒐𝒍𝒐𝒈𝒊𝒄𝒂𝒍 𝒃𝒆𝒂𝒖𝒕𝒊𝒇𝒊𝒄𝒂𝒕𝒊𝒐𝒏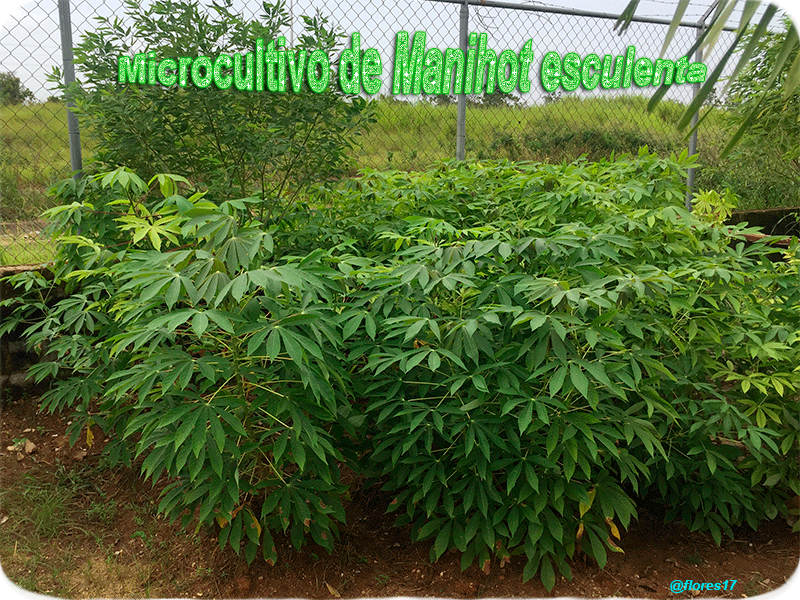 A small crop of cassava with 70 days, cassava or guacamota can be observed, the name with which it is identified will depend on its geographical scope; however, it has been classified and identified with the scientific name of Manihot esculenta. The decision was taken to plant this ever-living species, for its versatility in planting, growth and development in tropical and subtropical environments.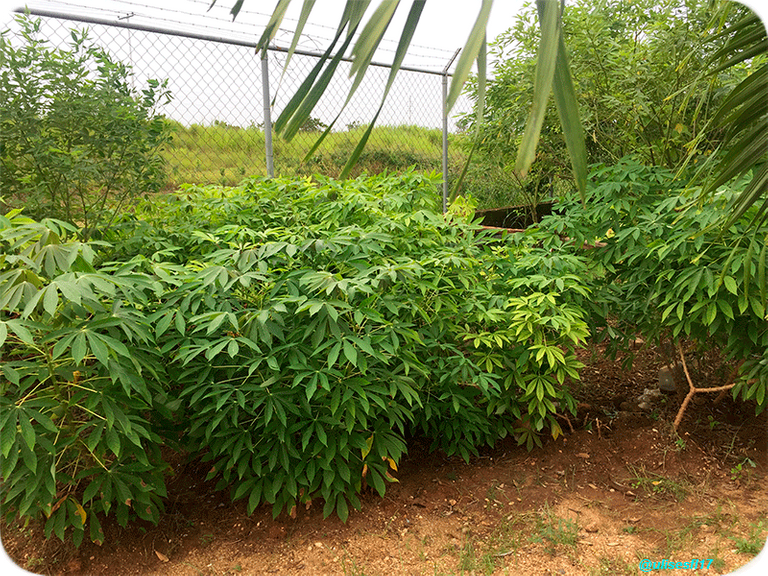 Of course, the technical and edaphoclimatic requirements told me that I should not grow such a crop in clayey, compact soils with nutrient deficiencies as observed in the image. However, as this area was destined for waste and residue deposition, leachate and organic matter decomposition enriched the substrate with minerals of agronomic interest such as nitrogen (N7), phosphates (P043) and salts beneficial to the soil.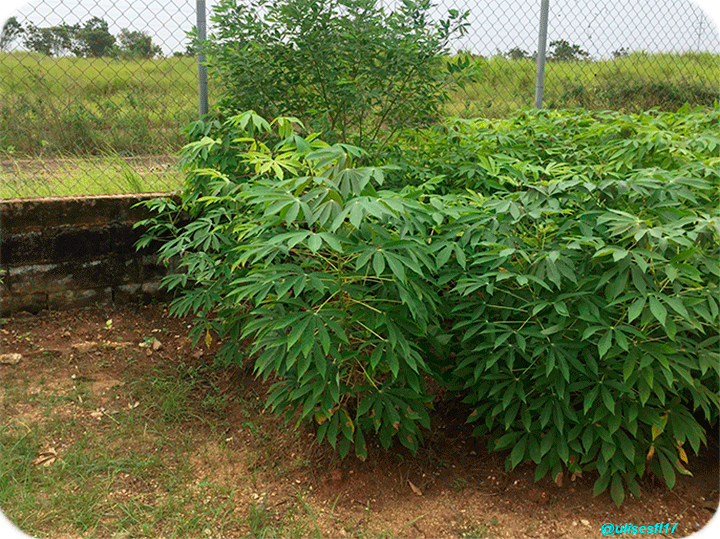 The intention is to give the land a different use to what it had been, since the deposition of garbage generated breeding of mice (Mus musculus), flies (Musca domestica), mosquitoes (Culicidae), fungi, bacteria and yeasts that by their unpleasant odors became a niche of dogs and cats in a situation of abandonment; these pathological agents of course represent a health and environmental problem that was corrected opportunely by an action of environmental education.
𝑴𝒊𝒄𝒓𝒐𝒄𝒖𝒍𝒕𝒊𝒗𝒂𝒕𝒊𝒐𝒏 𝒐𝒇 𝑴𝒂𝒏𝒊𝒉𝒐𝒕 𝒆𝒔𝒄𝒖𝒍𝒆𝒏𝒕𝒂
This young specimen of chaguaramo (Roystonea oleracea), a kind of palm tree very appreciated for its ornamental value, obtained an added value as an attractive gardening. To give a more eye-catching and beautifying appearance, the chaguaramo is being used as the host of this epiphytic herbaceous plant, which will not deplete the host's nutrients but will benefit from living on the bark of the stem only.


So much for this descriptive photographic passage, which highlights the ecological and environmental value in general, particularly in this recovered area.
The care of the environment and the implementation of ecological awareness is everyone's duty. Recognizing and promoting the ecological value of biodiversity is a form of environmental care and protection.

References
Cassava: A guide to sustainable production intensification link
Cassava cultivation and soil productivity link
---
Resources
Pictures taken with Iphone 6 cellular equipment camera