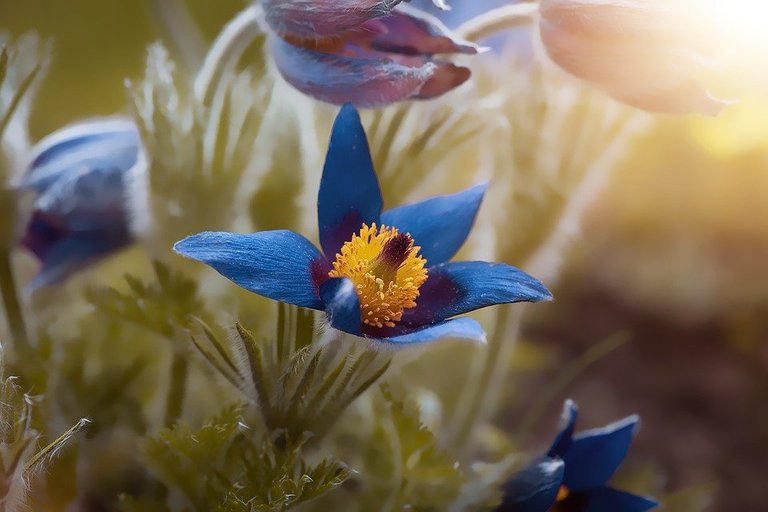 By Pezibear on pixabay.com
---
I've left the lab I've been working in as an assistant about a month ago now, and today I noticed that there are still bee pictures and gifs I haven't shown you yet.
They're not tied to experiments I personally did, I just took some snapshots here and there when someone else was working. Still, I think the images can still be interesting even without knowing the exact experimental context.@suesa
The first image I want to show you are these restrained bees.

Sometimes, it is necessary to mark bees (with a green dot in this case), to differentiate between different groups. Naturally, it's not that easy to paint a moving bee, which is why they're first cooled down (on ice), and then put in these restrainers.
The tricky part is then to get them out again without being stung. Something that requires quick fingers and occasionally a bit of luck.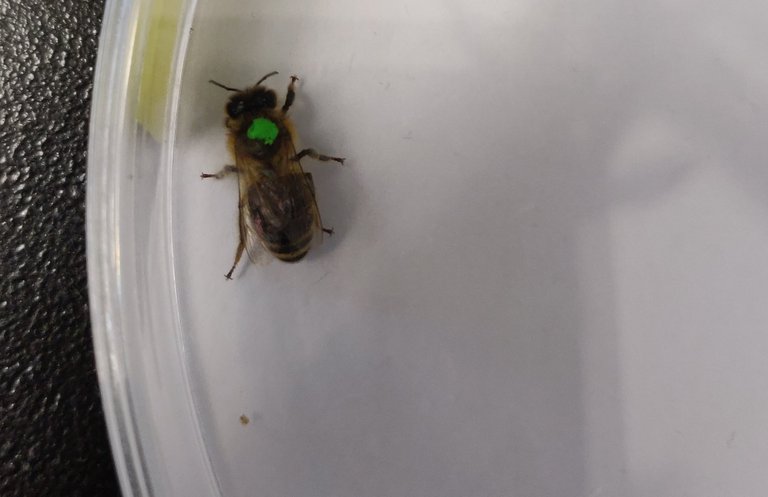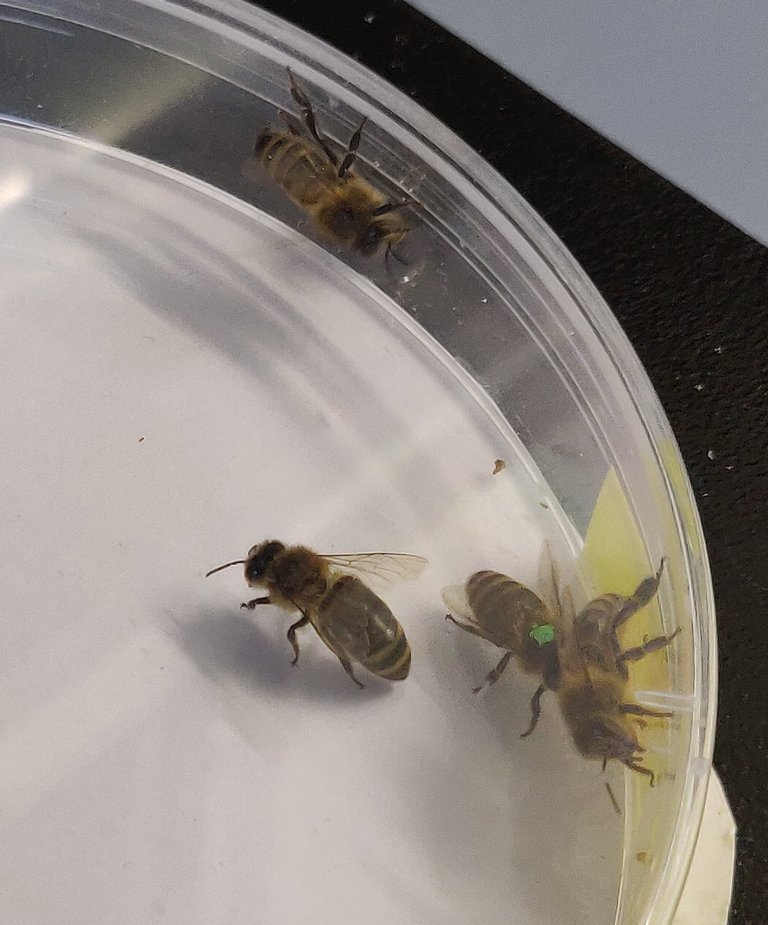 While the bees don't generally seem too thrilled about being restrained, they don't take damage if you do it correctly.
You just have to be careful about freezing them, because if they're left on ice for too long, they might suffer brain damage just like humans do.
But if you're fast enough (and put them on a warm plate), they recover in just a few minutes and continue to run around as if nothing happened.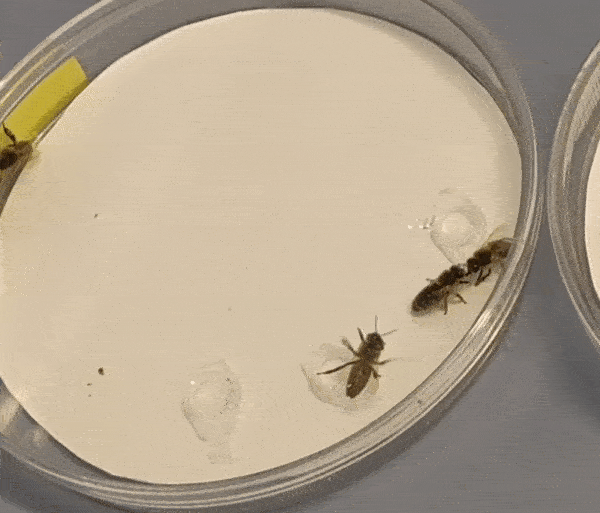 You likely already knew that bees are super social animals, at least the ones that live in hives. Yes, there are bees that don't form colonies or live in hives! Our honey bee is only one of many different species of bee, and actually not native everywhere.
Those are usually also the bees that are dying en masse, and which we need to be worried about. But I digress.
As social animals, bees not only work together, they take care of each other. A hungry bee that's returning to the hive can be observed to walk up to other bees and actively beg them to be fed.
If the other bee has enough food herself, she will proceed to feed the hungry bee.
Below, you can see four bees feeding each other. Aren't they adorable?
It is also possible to feed the bees yourself!
In case you ever wondered how scientists test toxins and other substances on bees (aside from spraying them with the chemicals in question), here is your answer.
Once the bees are restrained, you can fill a syringe with whatever solution you want (but it should contain sugar, so the bee drinks it willingly).
You then proceed to press a small droplet out of the tip and hold it against the antennae of the bee.
A hungry bee will then proceed to stick out its "tongue" to drink the liquid, until either the droplet is gone completely or the bee is no longer hungry.
---
As with my other bee posts, all pictures and GIFs are mine unless specified otherwise.
---
---
Signature by @atopy