Prologue
It started with a fight outside of a bagel shop in Oceanside, New York (ABC News). A young woman allegedly asked 16-year old Khaseen Morrison to walk her home. In a gentlemanly fashion, the young man agreed. Afterward, the girl told her boyfriend that someone else walked her home.

Image by Rudy and Peter Skitterians from Pixabay

The boyfriend challenged Khaseen to a fight and, at the appointed place and time, ambushed him with a group of other teenagers. The conflict escalated to a stabbing that caused the death of 16-year old Khaseen Morris. It is a horrific and senseless ending to the life of a human. The horror, however, isn't just related to the crime.
He died surrounded by people who filmed his attack. Despite any reasons, people chose to film the fight rather than try to mitigate it. If there was even one person who tried to intervene, Khaseen could have lived. Anyone can argue in support of their actions:
Why would they risk their lives?
They could have been stabbed too!
How could they no there was going to be a stabbing?
The arguments, in my opinion, are invalid. Something there could have done something. No one appeared to do anything after this young man's death.
Introduction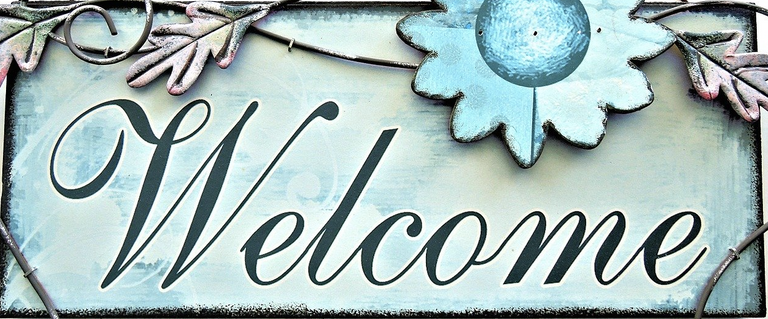 Image by pixel1 from Pixabay

Welcome, fellow Steemians, to our third installment in the Faith in Humanity series. During this series, we discuss everyday acts of humanity that may either restore your faith in humanity or crush it.
There was great difficulty in writing this article. Since I've started blogging at the end of December 2019, I've noticed that, as I research, I visualize the things I eventually write on to this platform. It is for this reason that I apologize in advance. I'm sorry for the things you will visualize while you read this work. Unfortunately, there are too many distractions in our world to ignore the darker aspects of life.
From Where does Evil Originate?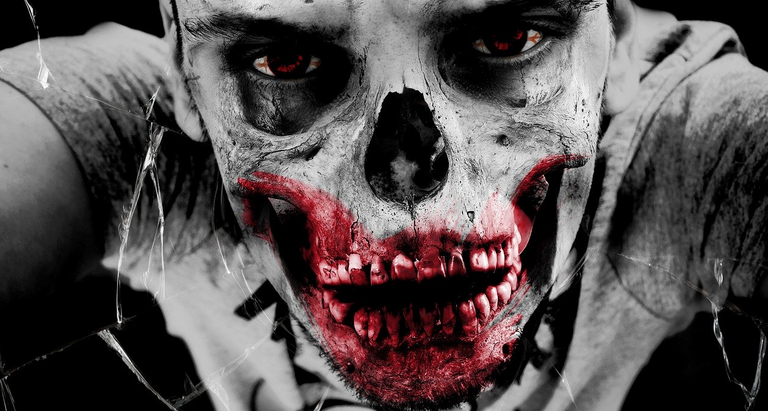 Image by 024-657-834 from Pixabay
Monsters are made. They are not born. I have, in my life, learned about doing bad things the way someone learns to change a tire or lightbulb. In my youth, however, my parents taught me what was acceptable and what wasn't. They and others taught me about how to live a moral life, and that with every action, there are consequences. Their programming won out in the end.
I could understand the lessons taught to me in life. Is it possible that there are other incapable of that task? I would imagine so. I feel it's obvious because there are differences in all of us. There are certainly differences, for instance, between how fast an Olympic sprinter runs when compared to me. Down to the genetic level, they possess the capability to endure the training needed to raise them to such a degree. Even if I had such hereditary qualities, without the same training, I wouldn't be able to compete.
Science so far spent centuries trying to determine, restrain, and exploit evil within human beings (Big Think). There are sound theories developed, but ultimately what we know is this: Monsters are not born. People create them either intentionally or as a product of their environment.
The Evil of Indifference

Image by smokefish from Pixabay

Our environment teaches us about morality - the differences between right and wrong. Society gives us praise when we follow its tenets. Our parents smile or provide us with affection when we do what they tell us. When we don't follow the guidelines prescribed, they reprimand or punish us at varying degrees.
We learn that the morals of life represent those things of high principles and acceptable conduct. When we perform an act against those principles, society deems that act immoral or something wrong. In time, the sense of morality becomes a feeling. We know when something is right or wrong, and we act accordingly.
Sometimes we are sympathetic while other times, our other emotions come into play in the realm of morality. When we are absent from the sense of morality, the idea of indifference comes into play.
Indifference is the absence of morality and sympathy. Someone indifferent is not concerned with acts of virtue and its opposite, nor will they attempt to do anything about it. Morality and immorality do not register. Both are unimportant, where indifference is concerned.
The Evil of Abuse

Image by Free-Photos from Pixabay

We abuse something when we take something too far. How "far" we take something varies according to the situation. If, for instance, we stop and pocket a dollar bill we find on a floor, we don't see anything particularly abnormal about that action. However, should we stop and pocket a dollar bill we find inside a wallet of a women's pocketbook, then perhaps that person went too far.
In the realm of children, however, abuse occurs when someone physically, or psychologically, torments a child. Abuse is disgusting and evil. Perhaps even more atrocious is when good people know abuse happens, but are indifferent to its occurrence when knowing it occurs and they could do something.
#1 Gabriel Fernandez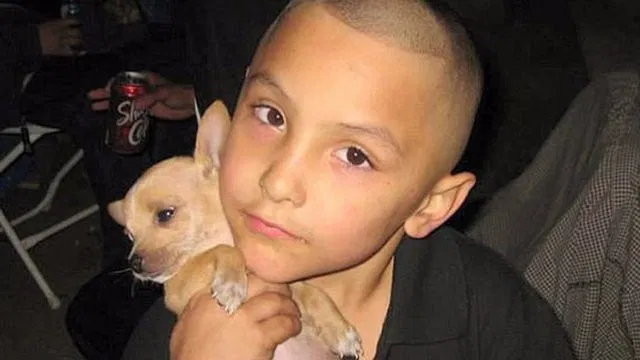 Los Angeles Daily News
Gabriel was the focus of the Netflix documentary, "Trials of Gabriel Fernandez." Everyone failed the child. Passed along from relative to relative, he ended up being in the custody of his mother and her boyfriend, who revealed in his beatings and torture. Evidence from the case presented in the documentary also hint at sexual pleasure derived from this poor child's torment. No one was there for him.
People, however, did report his abuse. And that's all. In some cases, they reported his abuse, and that's all. In some cases, social workers investigated his situation, and that's all. He didn't get pulled from home and placed in better care. The system failed him. The only time people took effective action to support him was after he died.
The system, in this case, is the Office of Child Protection. Workers there chose to leave at the end of the workday, instead of helping this kid because they weren't offered overtime and supervisors told them not to work longer.
#2 Noah Cuatro

LA Times
Similar to Gabriel Fernandez, this child also died at the hands of his parents. It appears that investigations and trials are still on-going, but once again, abuse was evident. In Noah's case, though, authorities appeared to act to remove Noah and his sibling from home. Fortunately for Noah, he was placed in the care of his grandmother, where he started to thrive.
Unfortunately for Noah, protective services returned him to his parents. He begged to stay with his grandmother. His grandmother said Noah's mom was a good mother. On July 6, 2019, Noah Cuatro died. His mother called 911 one day later, stating that he drowned. Investigators arrested the parents shortly after.
Child Protective Services appear to have at least acted to remove the child from home on numerous occasions. So, in this case, they did not fail Noah as horribly as they failed Gabriel, but the child still died. Three months after his death, Child Protective Services released a statement saying it wasn't their fault (LA Times). You can find their report on document cloud.
#4 Delylah and Shaun Tara

Image by Stefan Keller from Pixabay
The justice system sentenced Tami Hunters to life imprisonment without the possibility of parole or appeal. It also sentenced Gonzalo Curiel to life imprisonment with a mandatory parole hearing set for 25 years after the start of his sentence (The Californian). The reasons for their incarceration were monstrous.
They tortured three siblings and killed two of them. The girl that lived underwent extensive medical treatment to save her and grant her as normal a life as possible. Law enforcement found her two siblings in drums within a storage unit (The Californian).
Protection services were involved in the lives of these girls. Passed from home to home, they ended up with Tami Hunters. She was the cousin of the biological father incarcerated on drug charges (The Mercury News).
What can Society Do?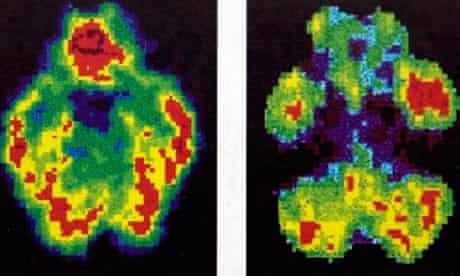 The Guardian
Advances in medical imaging allow us to see how our brains process information. We can see the differences in brains between convicted felons and ordinary everyday citizens. These differences in function lead to behaviors apart from the average population.
People say that advances of this nature allow us to be more merciful to those that do wrong. I would argue that those involved with the victims would oppose such mercy.
Society, however, doesn't agree (The Guardian). Murderer's on trial have had their death-penalty verdict rescinded with evidence of brain abnormalities. I don't know of a case where a court dismissed their case, but medical evidence at least kept them from death-by-state verdicts (The Guardian).
Our society also can't apply such technology to everyday citizens before they break the law. Doing so would perhaps re-enact the eugenics laws of World War II or the American South (University of Vermont).
Perhaps, in the realm of Child Protection, we would be more likely to explore its use. Parents found to possess brain abnormalities similar to murderers could be declared to be unfit. They could take the kids to a better home if such a home existed. If only things were that easy.
Humanity in Review

Image by wal_172619 from Pixabay

I didn't know such horrors were so widespread. I am not the same after reading the details of the events presented in this article. I do not understand how someone can deliberately break the bones of a child or starve them to the point of starvation.
We learn from our mistakes if a goal is to improve performance. In the case of California's DFCS, they are learning from their failure of Gabriel's support. Their processes do intervene in the case of a child, and their investigation services are becoming more thorough.
It still doesn't excuse them from failing to prevent the abuse or death of a child.
In Closing


Image by Gerd Altmann from Pixabay

Thanks again, fellow Steemians, for following on with this series. I look forward to presenting you with additional activities that focus on Humanity in the future.
Each topic presented poses different challenges during research. It is essential to cite all available references for this work to ensure that all readers can validate the information presented as they desire. The goal, ultimately, is the dissemination of accurate and thoughtful information. Unfortunately, some topics are more difficult to research than others.
Your thoughts?


Image by Free-Photos from Pixabay

How do you feel about the information presented today? Do you believe that child protection services are adequate where you live? Do you feel your community does its part to protect the children?
Related Posts