Good day Everybody!!
Today I would like to share with you my thoughts and some photos about my injury. I am currently suffering from Achilles Tendonitis. It is only minor but the pain is just on another level. Here goes my blog and I apologize if I ever whine, just very frustrated.
Monday, 5:25am:
It was on Monday morning as my alarm of 5:25 in the morning rings and I need to get up for work. As I get up from the bed, as soon as I stood up, the back my right heel got painful. I thought it was gonna go away throughout the day so I just continued with my usual, took a bath, got dressed and prepared my pack lunch. At this point the pain was manageable and as a skateboarder, a little pain won't stop me from going to work. So I went out, walked to the bus stop, got to work and continued along with the day. After work, walking back to the house from the bus stop was a bit harder but still, as a skateboarder, I continued on and got my house.
5:45pm:
With pain in the back of my heel not going away, I thought to myself that maybe when I go to sleep and wake up in the morning the pain will be gone or it maybe reduced. I was very wrong.
11:30pm:
I realized how wrong I am when I opened the door for my wife when she got home. I could not even stand up with my right foot. She noticed it and asked me what happened then I said I had pain since morning and if this not go away tomorrow I will go to the hospital. So I went to sleep.
Tuesday, 5:25am:
My alarm rings, I got up and realized I am f*cked. I could not even walk to the bathroom at this point! Everytime I tried to walk, the back of my right heel is just killing me. I could not take the pain anymore so I got back to bed and started sending sms and email to my coworkers that I will not be able to come.
As I sat down and watch my son play, I kept thinking of what did I do physically to get this pain? I said to myself, I only skated on friday, and saturday and sunday I didn't do any physical activity. So I ruled out the possibility of any broken bones or torn muscle. I seriously thought I had gout. I was wrong again.
Tuesday, 3:00pm:
I decided to go to the hospital, get this sorted out, and find out what's wrong with my heel. I went to the Orthopedic and he asked if anything happened involving physical activity and I just said exactly: "I woke up Monday morning and the pain was there." When I said this he made me lie down on my stomach, and started examining my heel and asked me where it hurts. After this he sent me to the radiologist for an x-ray and then that was it. The Orthopedic said it was an achilles tendonitis. He told me it had a lot to do with the calcium deposits on the heel forming a bone spur that causes the pain. He also said not to worry as this does not require any surgery for now. He gave me anti inflammatory and told me to rest up. Rest up for a long time...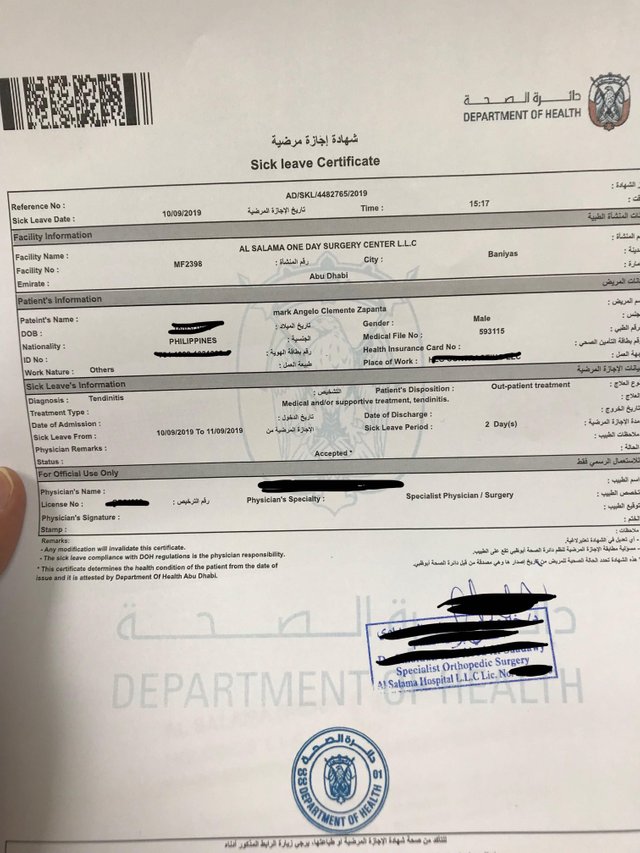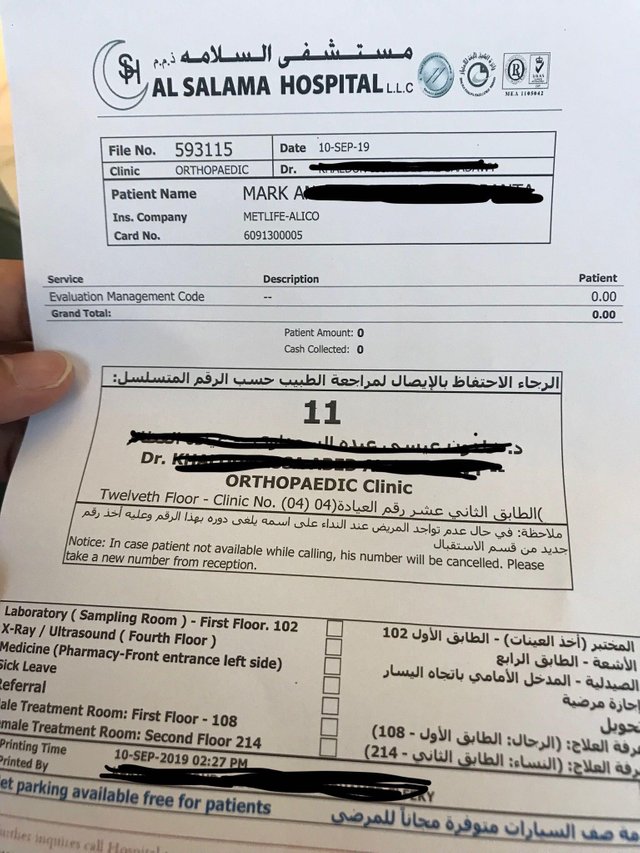 After knowing what happened to my heel, I was just frustrated. I had plans to skate and do more vlogs. With this pain in my heel, everything just went out the window.
Here I am dragging my right foot to the bus stop after going to the hospital. Thanks to the shoes, I made it home. New Balnce 24/7's fits these kind of situations I guess.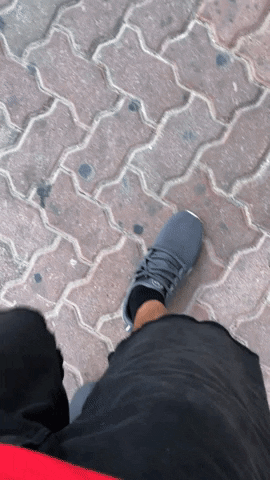 Here is my right foot now. All wrapped up. Hopefully to get better as soon as possible.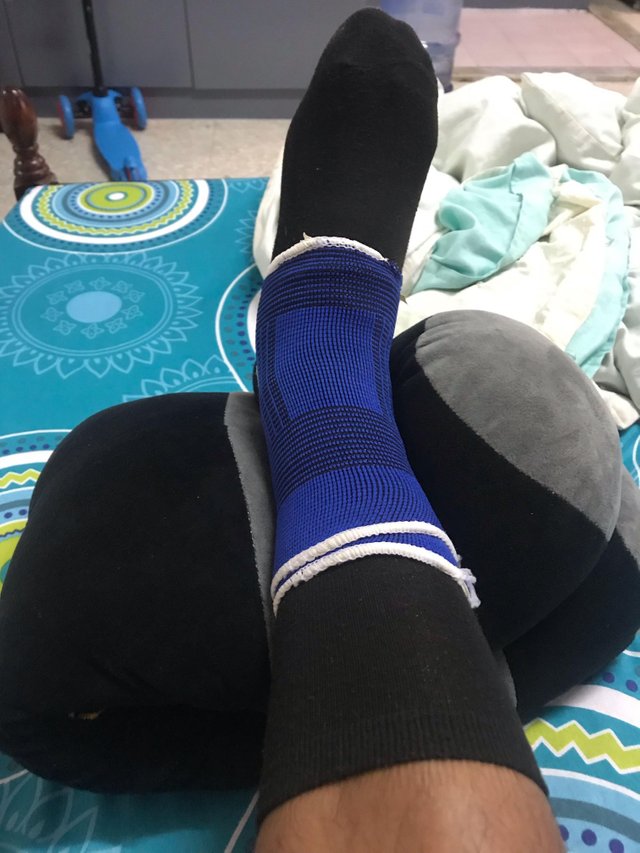 To keep me going without new materials to edit, I would dig up some old edited videos and add to my skateboarding recollection series. This way, I can still be active on steemit.
I might not continue to participate in the Game of steemskate if the pain does not go away this weekend. I will keep positive and find other ways to vlog/blog, my hands doesn't hurt so writing won't stop for me. Haha.
Gonna be spending a lot of time also with this thing.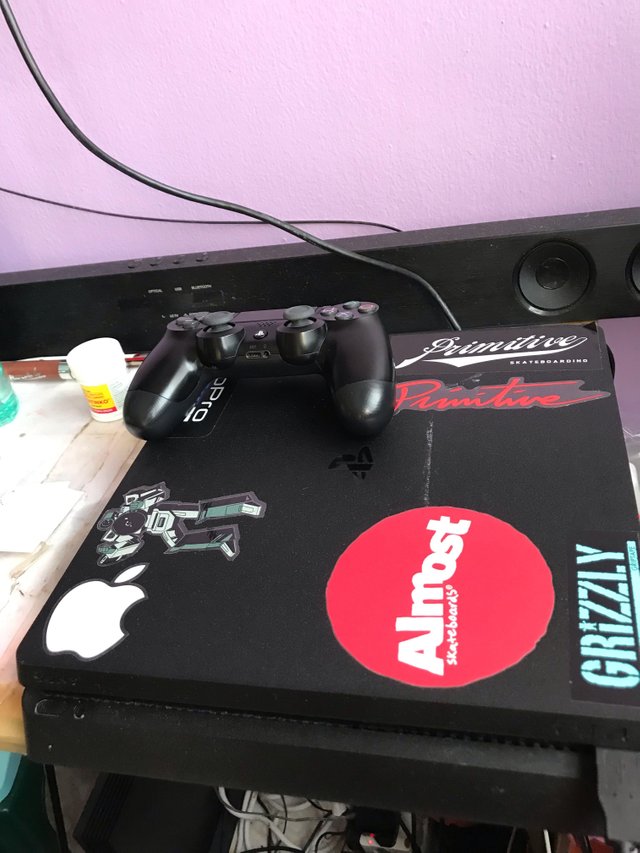 And that's it, thank you guys for reading this lengthy blog. Wish I could make it shorter and just say in the end that I'll be better tomorrow. Haha. That'll be great. Haha.
Cheers,
@mark0318
P.S. Things happen for a reason. Just have to get back stronger. Positivity is the key!! PEACE!!
For more Skateboarding Content, Photographs, Videos, Skate Blogs and Vlogs please visit my profile at https://steemit.com/@mark0318 I also have travel blogs and other stuff there, enjoy!