I mentioned in a
recent post
about an
investment option
. I got a French coin with
more silver content
, and at a cheaper price, than would have been possible with old constitution silver from the US. That got me to thinking that it would be ridiculous to pass up the chance to get a little more, so I did. I ordered two more pieces and am considering possibly putting one of them up for grabs in the next Monster Raffle.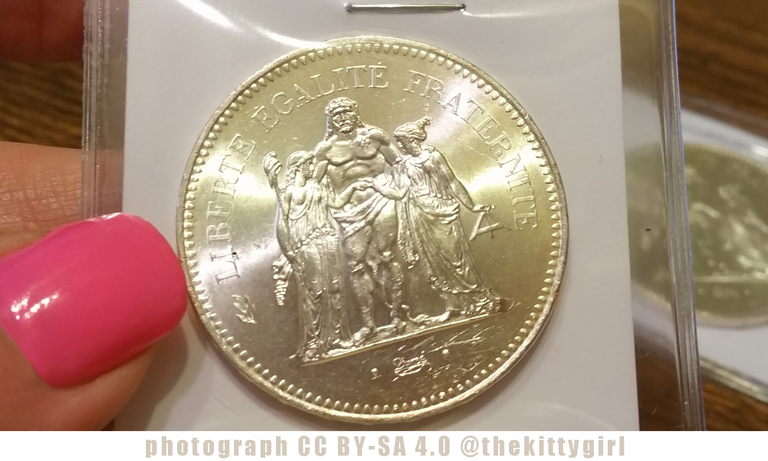 The coins are from France and have a face-value of 50 Francs, which is indicated on the obverse, inside of a wreath. The side that is showing here depicts the hero Hercules with two maidens representing Liberty and Equality. My three coins are dated 1975 (2) and 1978 (1).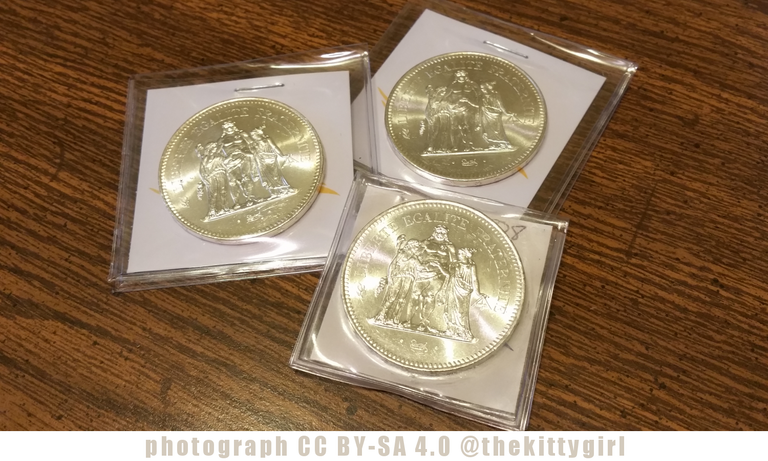 So, I have a nice little stack of French silver going, cheaper than US silver and loving it! Despite that recent post I mentioned, I wanted to remind the precious-metals lovers again about this alternative to old Morgans and Peace dollars!

 😊




to learn more about either of these projects, please visit: @heyhaveyamet or @steemterminal

19-Jan-2020