Although this coin from Portugal does not contain any silver —
it was stamped from a copper-nickel planchet
 — I wanted it in my collection because of the lovely depiction of Lady Liberty. She has a wonderful, serene expression on her face as she is looking towards the future.
The escudo was established as the primary currency unit of Portugal in 1722 and was thus named because of the escudo, meaning "shield," depicted on the reverse side of the coin. Originally, the escudo was minted in gold. Then, in the 1900s, silver was used, and finally a nickel-copper alloy.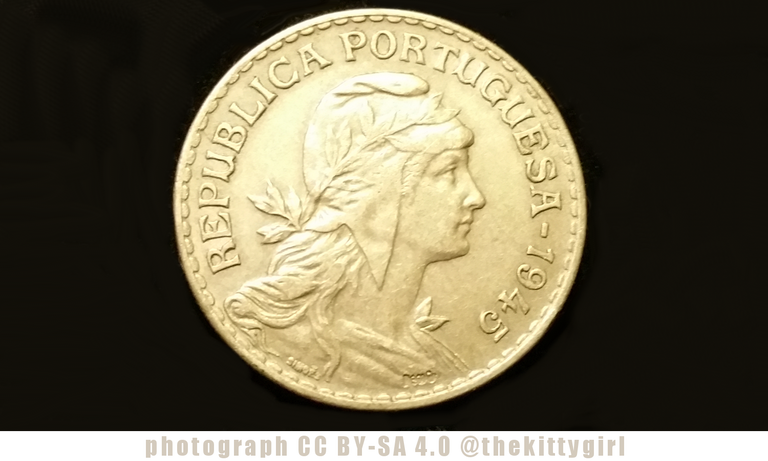 Around Lady Liberty on the front is "REPUBLICA PORTUGUESA" and the date of minting (1945, in this case). The name of the engraver "SIMONES" for José Simões de Almeida appears at the bottom (in the 7-o'-clock position).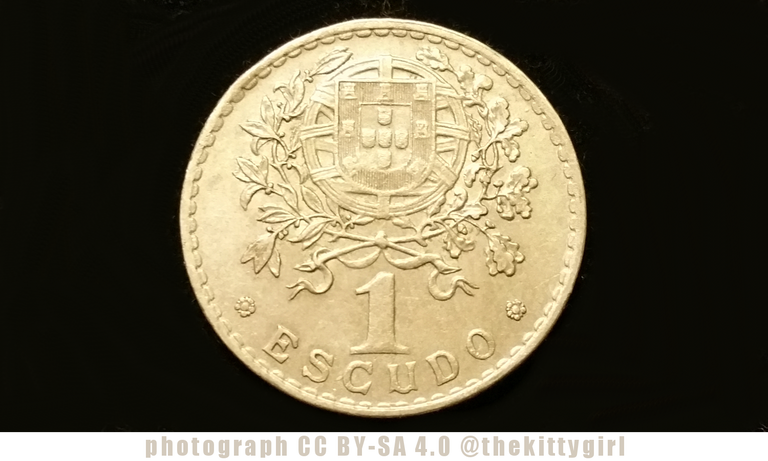 The reverse features the coat-of-arms shield of Portugal surrounded by a wreath and the denomination of the coin (1 ESCUDO) beneath. A lovely little flower flanks the denomination on each side.
Almost as interesting as the coin, itself, is the envelope in which it came. The vendor used an extremely curious array of stamps to make the required postage! A couple of the stamps, such as the old 3¢ stamp with George Washington I remember as being a popular stamp during my childhood! What a trip down Memory Lane!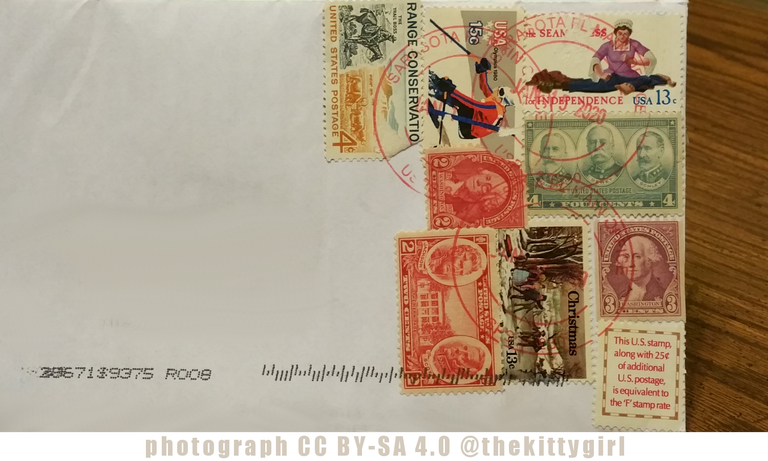 😊
SOURCES
   1 Numista.com: 1 Escudo
   2 Wikipedia: Portuguese Escudo




to learn more about either of these projects, please visit: @heyhaveyamet or @steemterminal

21-Jan-2020