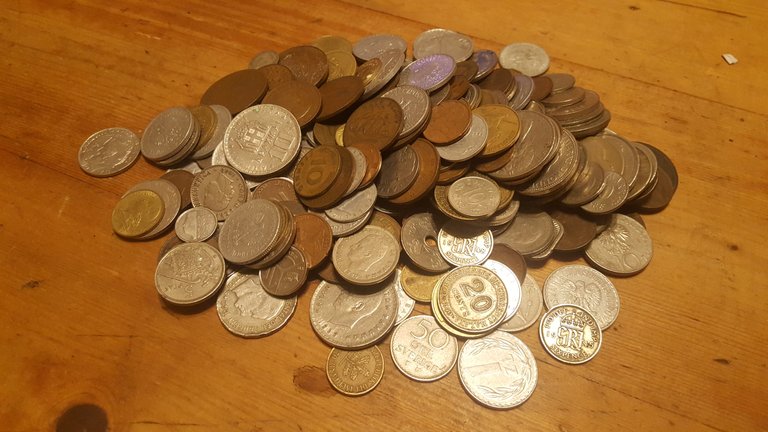 So it has not been a day of rest but one of selling and buying and here is what i picked up today to sort and sell next week.
As you can see there is a small pile of coins and i did spot a few silver coins and just for fun can you spot them before scrolling down.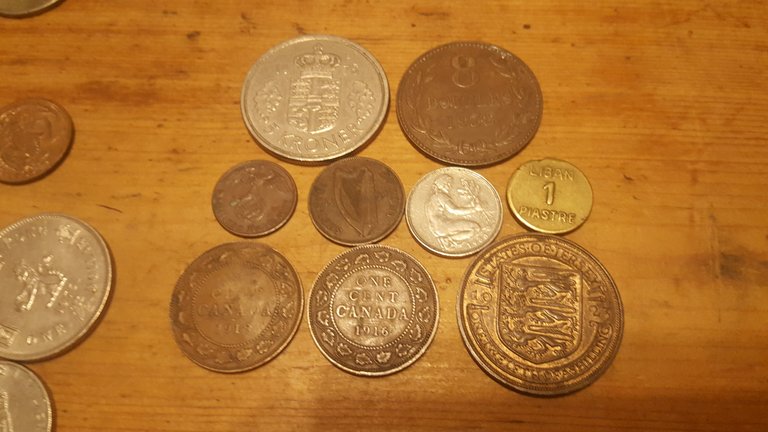 Before i get to the silver coins here are some other interesting coins, i will star at the top left and move across with the 1st being 5 kroner, 8 doubles, WW2 German 1 pf, irish 1/4 penny, German half mark, WW2 Lebanon 1 piastre, 2 Canadian pennies and Jersey 1/12 of a shilling aka a penny.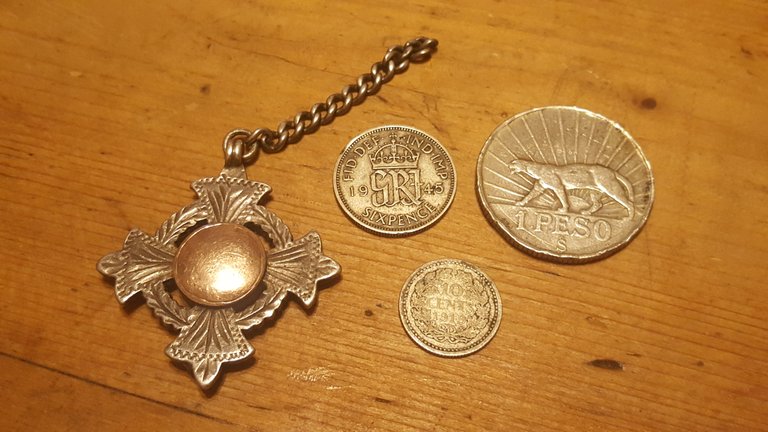 Here is the silver coins, did you spot them? Anyway there is only 3 with a British 6d, Netherlands 10c and a Uruguayan 1 Peso and i also bought myself a new silver watch fob with a gold front which i will fit tomorrow to one of my watch chains.