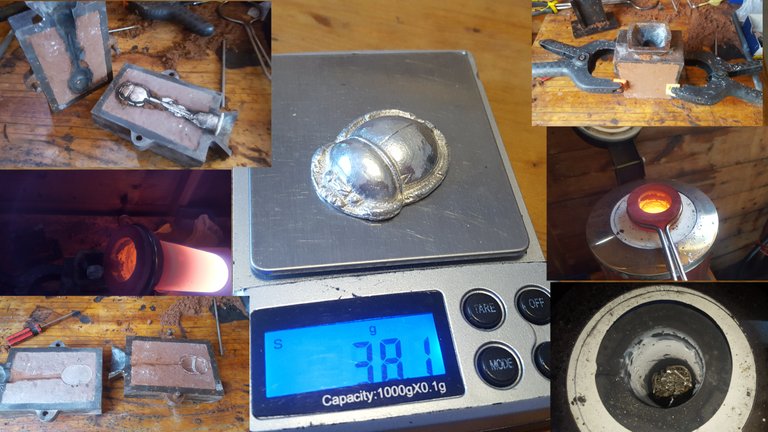 Casting a silver scarab beetle with sterling silver
So it is Sunday and what a better way to spend it by casting a bit of silver, i have wanted to cast this one for a while as it is something my mother owned.
I first started out by filling one half of the casting flask with delft clay, and firmly tapping it down so it is solid. I then covered the original and first half of the flask in talc so nothing sticks to it.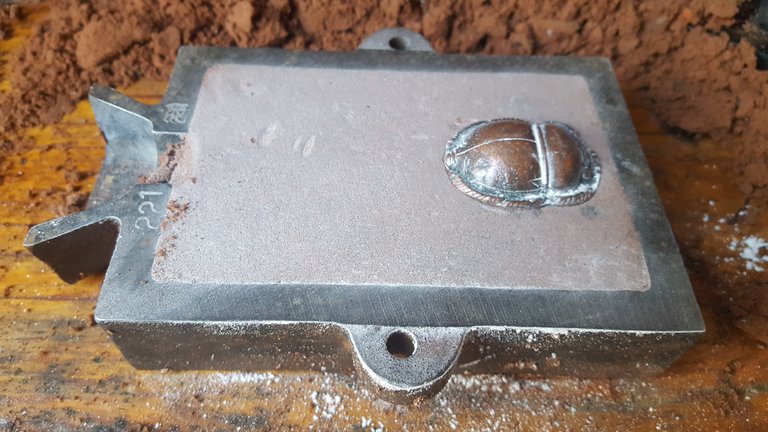 The next was to put the flask together and press the delft clay around the beetle and fill up any areas.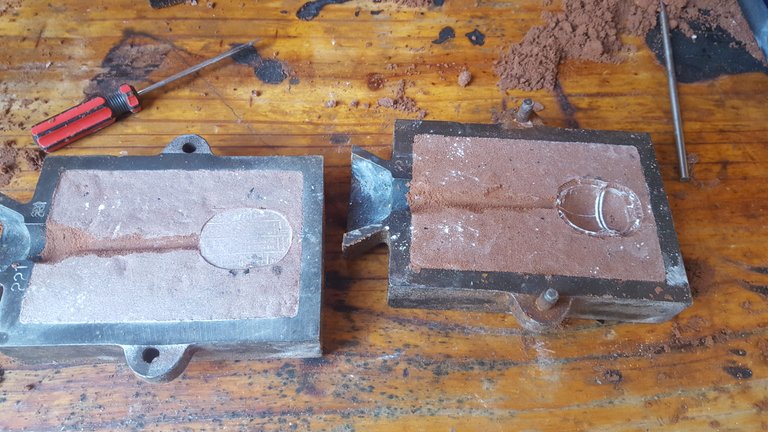 This is a tricky bit as you have to remove the original without distubing the clay, i managed to get it out cleanly and this is where the talc really helps. Once removed i cut a channel to the pouring spout so i could pour molten silver into the void.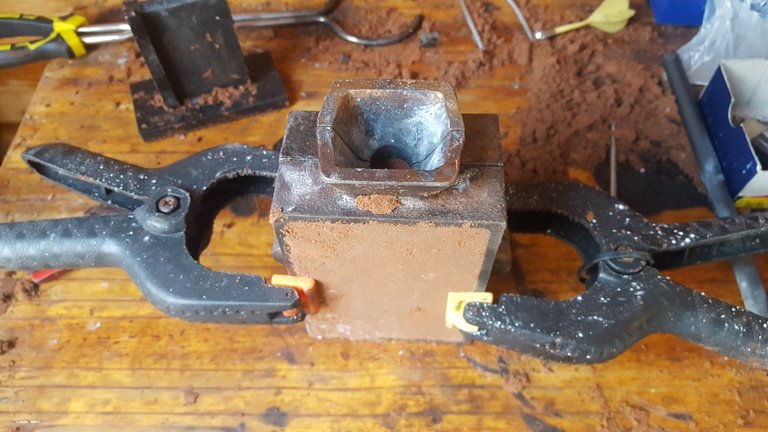 I hold the casting flask together with some heavy duty clips, this is a must as there is no locking clasps on this flask.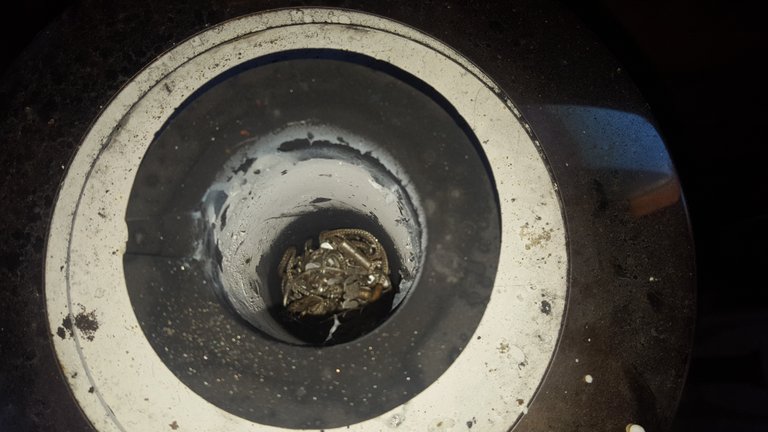 I loaded up the crucible with the scrap sterling silver i had and turned it on, i have it set to 1100°c and that gives me some nice fluid molten silver.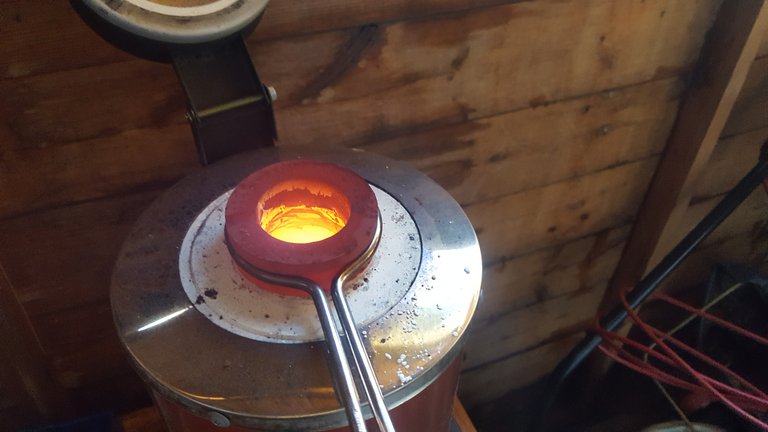 Now it is time for the fun part as everything has melted and it is time to pour.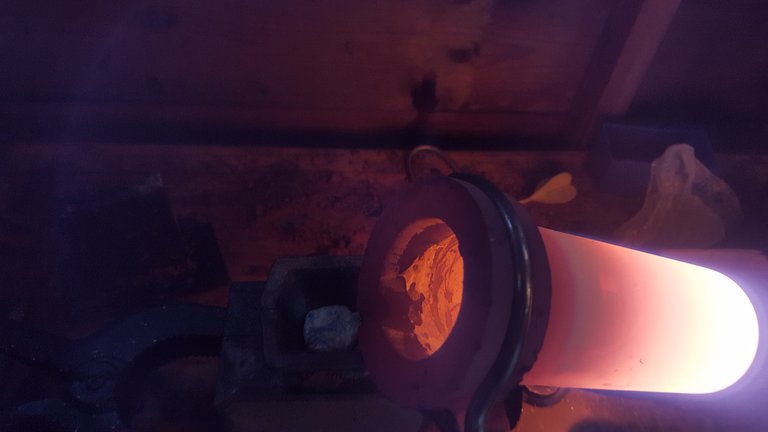 With it poured i put the crucible back into the furnace and turned it off.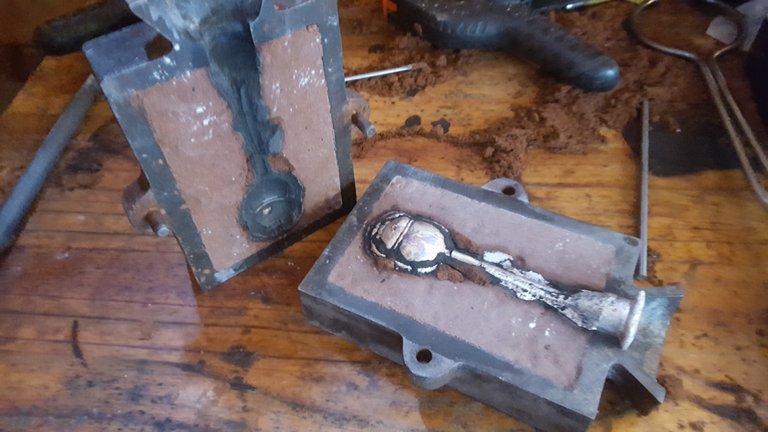 This is the bit everyone dreads as you finally find out if the casting turned out well. It looked good at a first glance and i picked it up with some tongs and dunked it in a bowl of water to cool it off.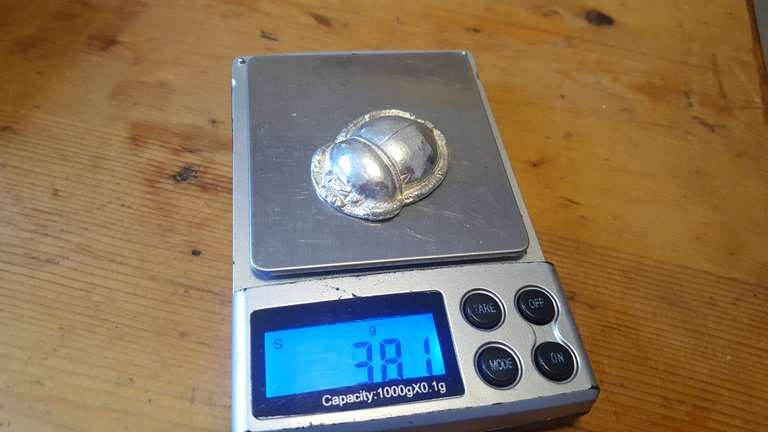 Here is the finished article, after the casting i did cut off the spur and gave it a quick polish. In total from start to finish i was about 90 mins and now that i am done it is time for a beer and some football.