I posted a few days ago about some Steem Silver buttons poured by Pit Bullion. As part of the same lot, I picked up these 2018 Steem silver rounds, featuring the communit-tree design by @welshstacker.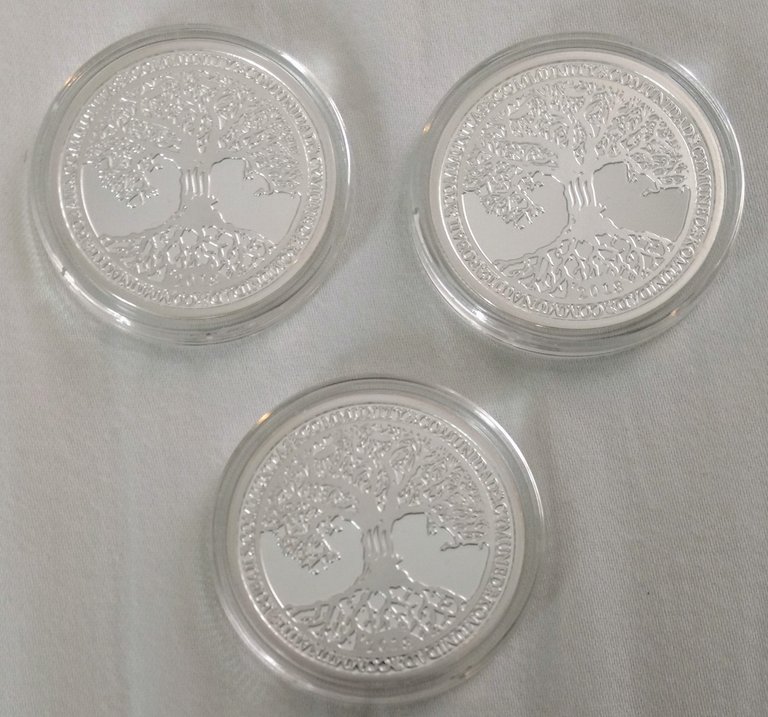 I bought some of these when they were new, but I was happy to be able to add some aftermarket rounds to my stack.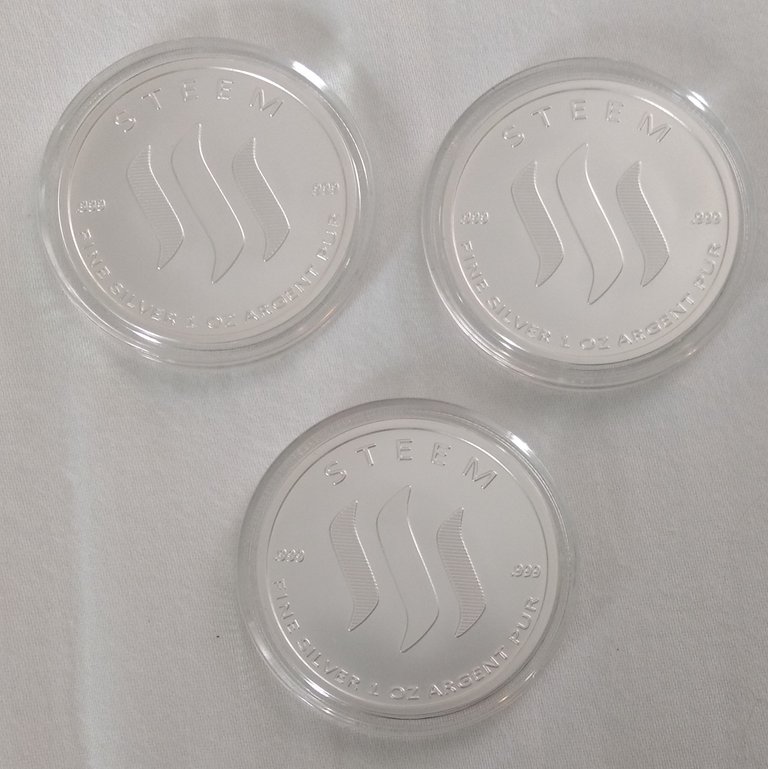 Given the recent controversy, I'm glad the decision was made to represent Steem and not steemit in the design. Good on the creators for having the foresight to make it about the chain and not the interface.