I will keep on adding more and more posts from the pieces that i add to my collection from the last time i been away work related and most of the time in Halifax, Saint John - New Brunswick and New York. The Queen's Beasts 2019 Falcon 2 oz Silver Coin, i have spotted in a shop from Halifax. Just in case you will reach that area the name of the shop is Citadel Coins and the guys from there are specialized in gold and silver coins, mint sets and military medals and from what i know they are as well specialized in appraisals, plus they are distributors of Royal Canadian Mint.
Really cool and very friendly guys!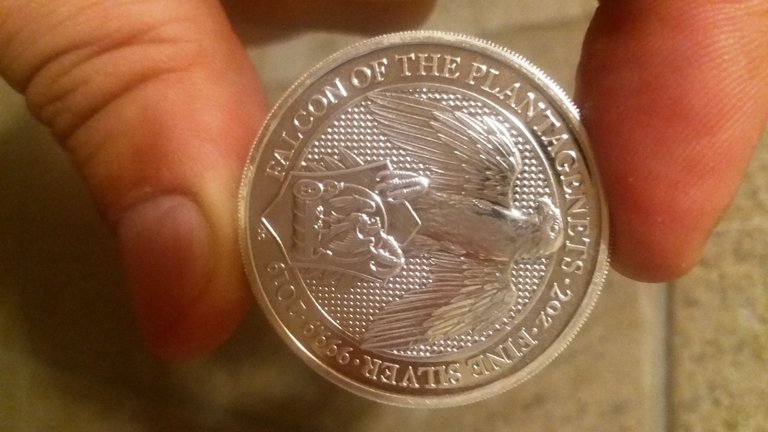 I have to admit i was "hunting" for a different coin, but since all my collection is more then 90% with Canadian Maple Leafs and American Eagles, i thought it is a good moment to start a bit of diversity, and like this to expand a bit my holdings...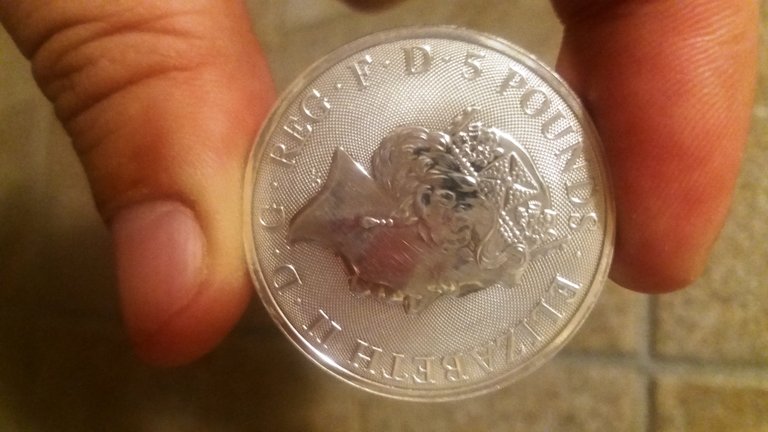 As well most of my coins are one oz (i do have few of ten) and it was the perfect moment to get my first silver coin of two oz. Talking with the guys from Citadel Coins, i found out that both the coin's obverse and reverse have been created by Royal Mint coin designer Jody Clark, and the concept behind the design is that the majestic and imposing, the falcon perches on a shield, embodying suitability for high office. The coin is the sixth addition to The Queen's Beasts bullion range.
Keep Stacking and Always Steem On!