One of the main offices of the company that i am working for is in New York and most of the time before and after joining a cruise ship i am spending couple of days in the city. I remember one time i was talking with @tattoodjay to meet for a coffee as i notice he is working close by but he was really busy that time. In my case it's a lot of traveling but at the end of the day somebody has to pay the bills...
I took this Silver Proof American Eagles from a shop on 47th street right in the middle of the Diamond District. It's a shop run by a very friendly Russian guy, David if i remember correct.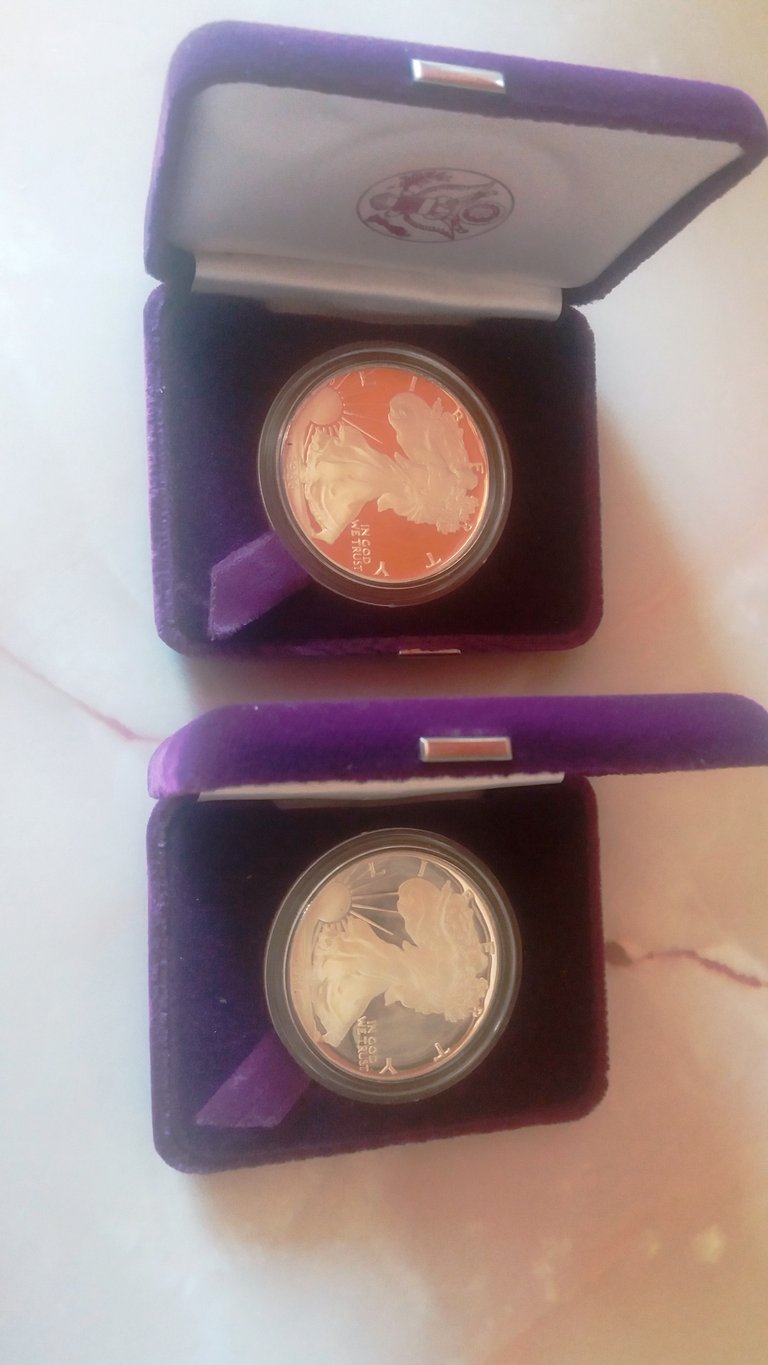 I was not really after buying any coins that day and i was browsing around when i realize that i don't have any Silver Proof American Eagles. I took three of them but i give one as a present to a very good friend of mine @florianghe (he will be back on Steemit with some amazing posts really soon)...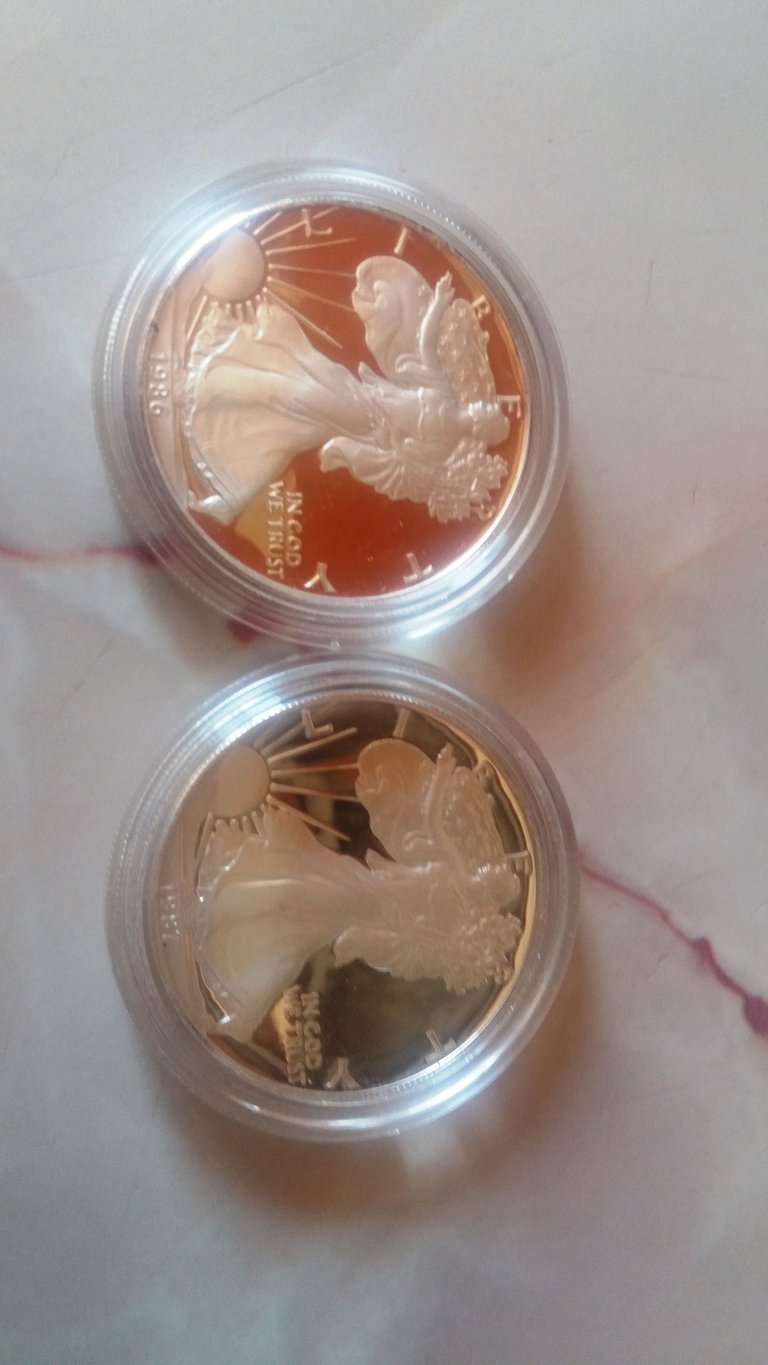 I have the 1986 and 1987 ones and from what i know 86 is the first year that U.S. Mint has been minting these coins. Although there are classical coins and most of people know about them i will give you a bit of information about the design.
The obverse features a design similar to the Walking Liberties. It depicts Lady-Liberty walking amongst the prominent sun's rays wearing a gown stitched with the American flag's stars and stripes. In her left arm, she carries branches of laurel and oak which embody American pride. The design of the obverse was done by Adolph A. Weinman.
The reverse features the shielded eagle and was design by John M. Mercanti which was a sculptor engraver at United States Mint. Below its shielded breast, the eagle possesses an olive branch in its right talon and arrows in its left.
I have to admit i really like the way American Eagle - Proof Silver Bullion Coins are looking like as this mirror image imprint is really stunning!

Keep Stacking and Always Steem On!