Arrrr me pirate brethren!!! Welcome aboard the Silver Wing for #piratesunday!! I want to continue breaking into the Loot Pile and have pulled out a beautiful round from the K4 Mint!!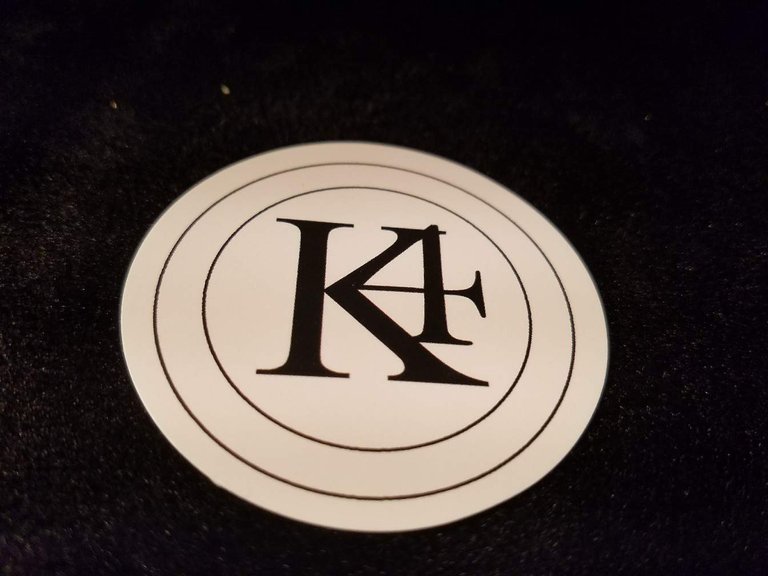 The K4 mint is a veteran owned producer of amazing poured silver! The Kernel1949 is an awesome person and has a great YouTube channel!! I have been extremely lucky when entering his GAWs. In fact my first poured silver bar was a win from him! Recently he had his 750 subscriber giveaway and my luck streak continued.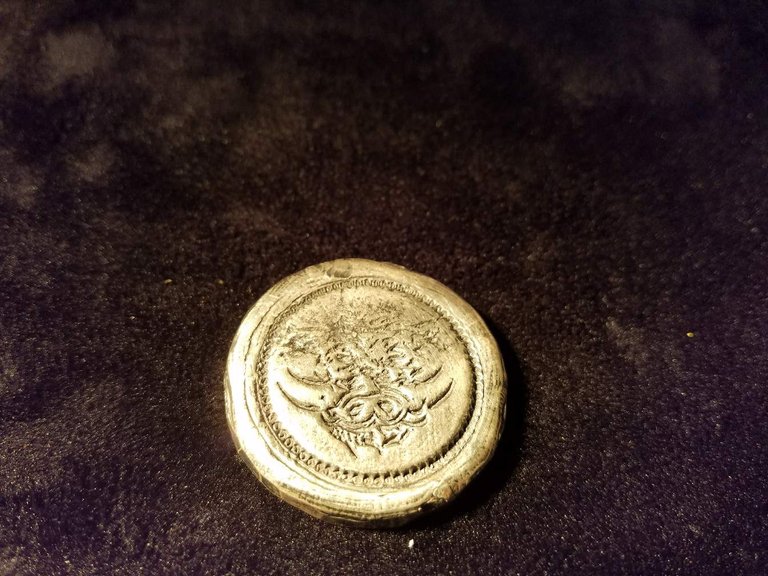 I won this very cool Year of the Hog pressed round! Above you can see the sleek and mean looking beast!!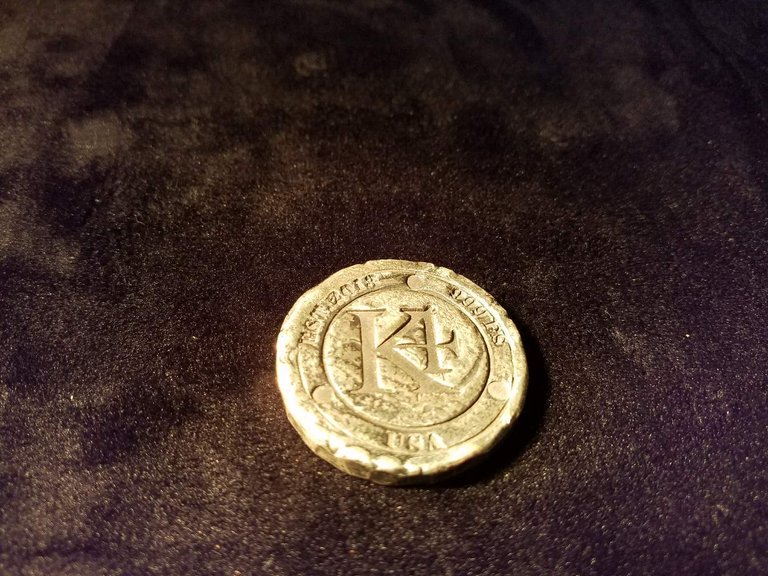 The reverse shows off the mints logo!!!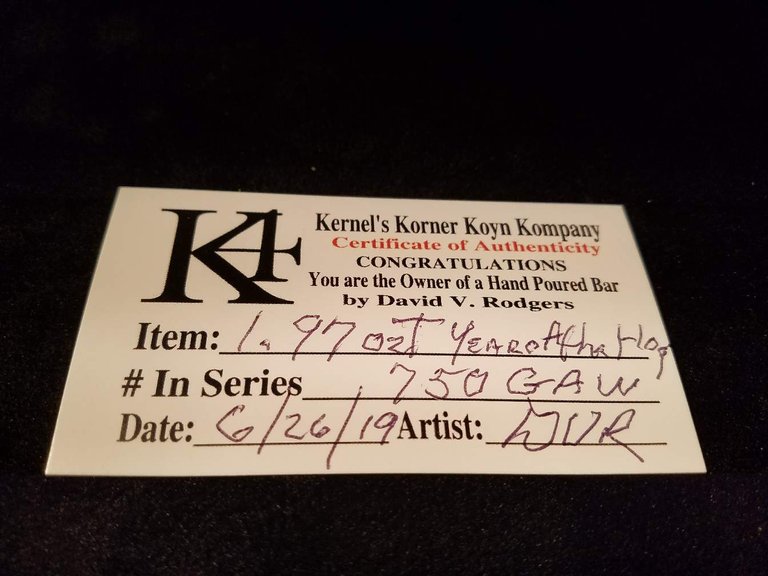 As you can see the round is about 2oz and I am thrilled to have gotten my hands on one!!!
Let me know what you guys think and make sure to visit me again next #piratesunday on the Silver Wing!!! Also visit the K4 Mint and let him know Captain D Wing sent you!!
Please make sure to check out the @stokjockey supporter of #piratesunday and of all blundering pirates everywhere!!
Please check out @dixiesilverminer and the post that brought this this pirate-verse to life right HERE
Check out their amazing website and product line right HERE
Thanks for your support and please resteem, upvote, and reply!! Proud supporter #steemsilvergold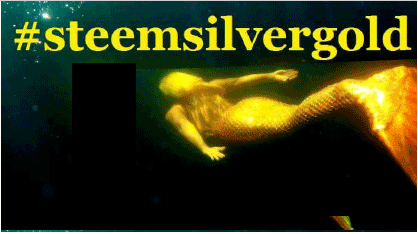 Precious thanks to @silversaver888


Please make sure to check out PAL tokens and take part in an idea that I think will help steems value!
Check out my post HERE in order to get tokens!
PALNET
STEEM-ENGINE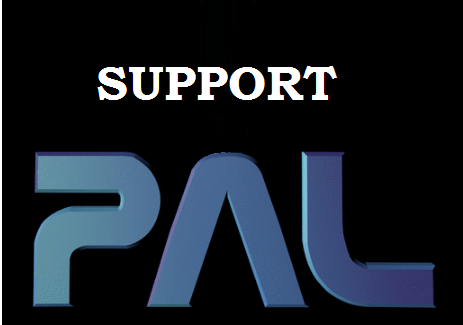 Posted using Partiko Android