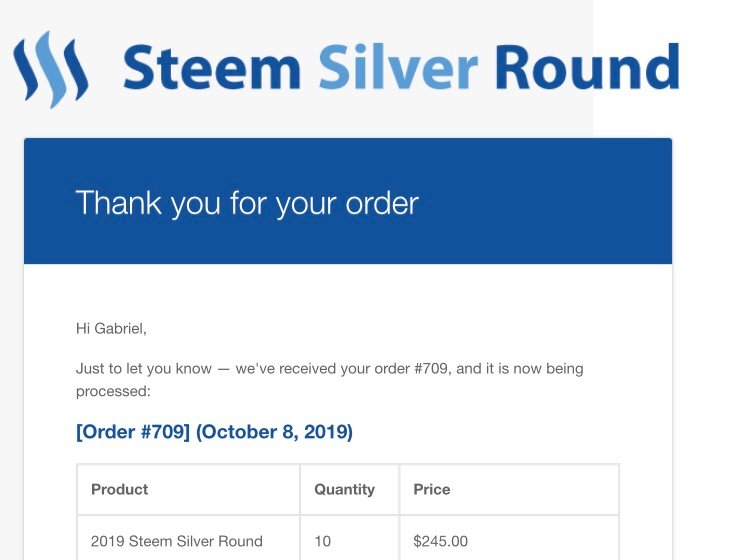 Yesterday I ordered 10 Steem Silver Rounds from steemsilverround.com. From what I heard, they'll be ready in November. I decided to order 10 of them to take advantage of a slight discount. I couldn't justify paying $35 for an ounce of silver with shipping taken into consideration, so with the bulk discount and shipping spread across 10 rounds, it came out closer to $23 per round. A much better price. I love stacking and I love Steem so I'm super excited to get these!
I encourage anyone who wants to support the #steemsilvergold community here on Steem to order some rounds!
Follow me @dropthatcode for daily posts.
Posted using Partiko iOS