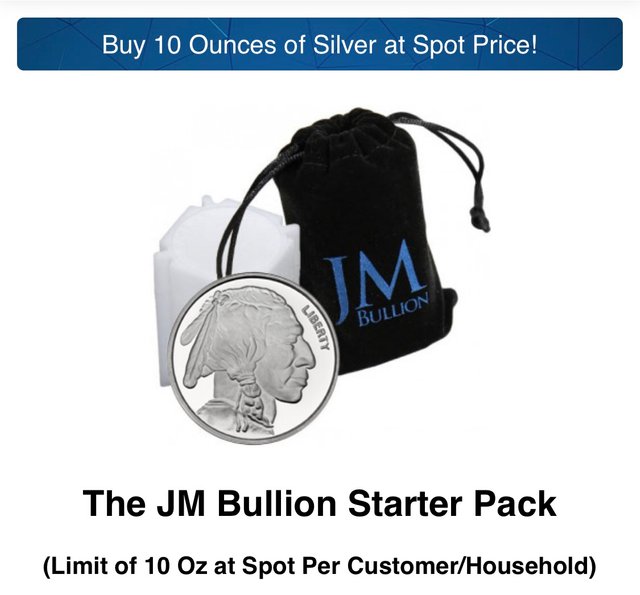 I have been buying some silver over the last little bit. This is the best deal I have seen. You can only get 10 oz @ spot but still very worth it.
https://www.jmbullion.com/starter-pack/
If you were looking for silver this is a good deal. I usually pay $1 to $3 over spot.
I think this will only work if you are in the US. I am not sure about that.
Posted using Partiko iOS