Got My 2019 STEEM Silver Rounds - They l👀k awesome!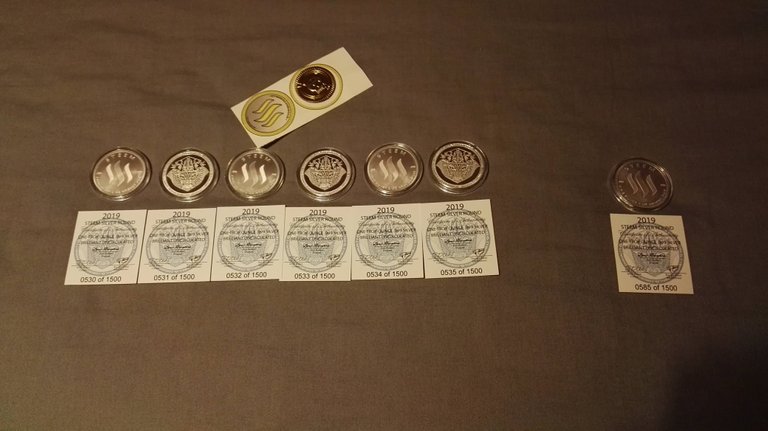 Hi Everyone,
Don't they look amazing? First of all, massive thanks to @raybrockman for running this as usual, and another big thanks to @silverstackeruk for running the UK Group Buy, which made ordering these a hell of a lot cheaper (delivery wise).
When I saw the announcement this year, I decided that it was about time for me to participate in it, so I went and bought 6 of these bad boys. They costed a fair amount, but I probably would've spent about the same on STEEM had I not bought these. To be fair, for what they are, they were very fairly priced at around £25 each, especially considering how few of these were produced. I'd be lucky to get this sort of value from most other Silver sellers, as I have looked around previously as well as when I bought these to gauge the price.
It's nice to have a special commemerative piece of STEEM history (especially considering how rare they are)
Have a great day,
~ @cadawg
---
---