The Perth Mint sure does package things well! I placed a small order of 2 of their latest 2oz "Mother and Baby" bullion collection coins, and they arrived today! Yes, I was pretty excited because my last dose of shiny feels like forever ago.
All the excitement for this tiny wrapped up package: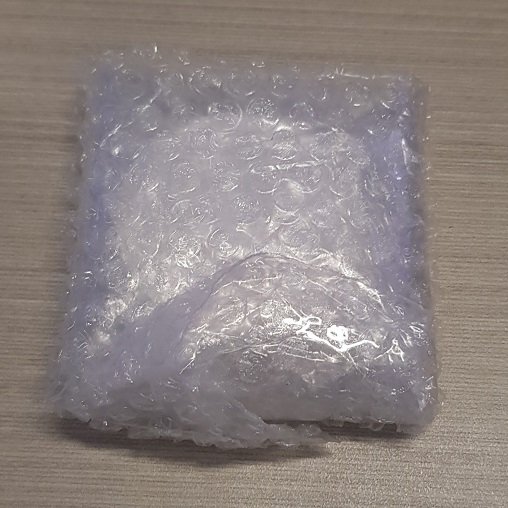 What was kinda overboard was the packaging it came in. What you see above is no more than 5cm x 5cm (2in. x 2in.), but what you see bellow, is nothing but the packaging the coins came to me in. It does seem a bit of a waste to me, even though the cargo is quite precious.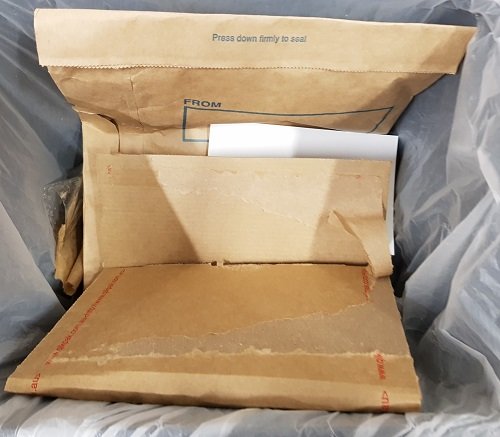 Anyways... after ripping through layer after layer of packaging, behold..... The 2019 Mother and Baby Crocodile!!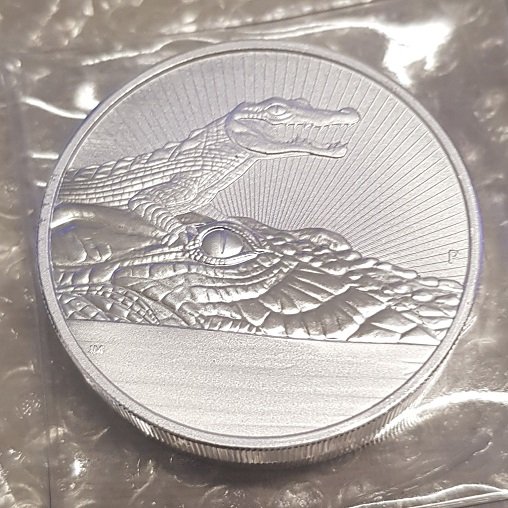 Here's a picture from a slightly different angle.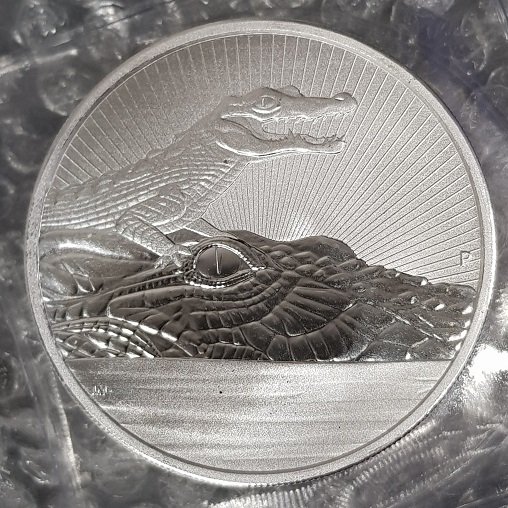 I really like this one, which is probably why I got two of them. I'm not quite sure what is going on with the dark (or shiny) spot on the baby's throat. Both my coins have them, so I presume it was intentional. Although, looking at the image on the Perth Mint Bullion website, I'm not convinced the detail in that area came out exactly the way it was intended.
One other feature of the coin is that there is a tiny letter engraved on one of the scales of the mother croc. If you look really closely, squint your left eye, and blink rapidly.. you may just be able to see it. This is aparently it's an "authenication feature"
This coin includes an authentication feature on the reverse in the form of a micro-laser engraved letter. Contained within one of the adult crocodile's scales, this letter is only detectable under a magnifying glass.
source
Whatever it is for, I'm happy with my latest addition to my investment stack. These two coins are already up 2.5% on what I paid for them, excluding shipping of course... but this is meant to be a long-term strategy which may just start to pay off sooner than we all expect.
I've got to get me some gold!!!!
Happy Stacking!!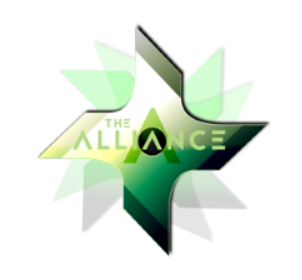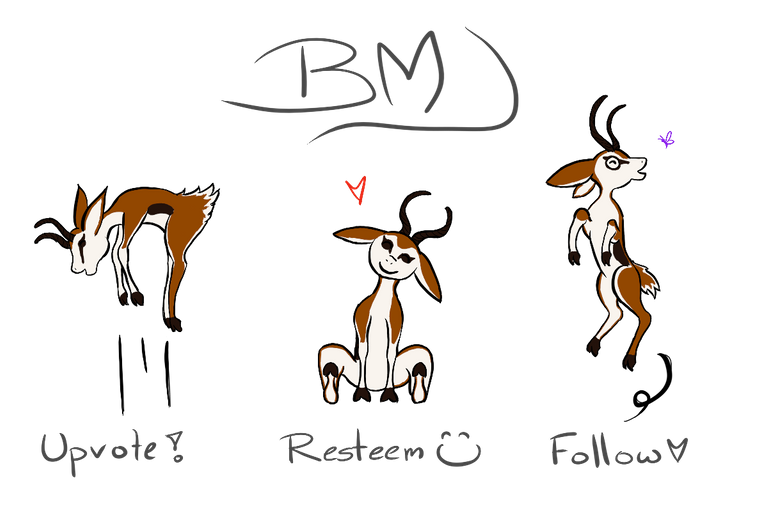 Team Australia, Team South Africa, and The Alliance banners by @bearone
My Awesome Upboks by @ryivhnn