This is my submission for #MarketFriday as hosted by @dswigle, why don't you head over and submit your own post??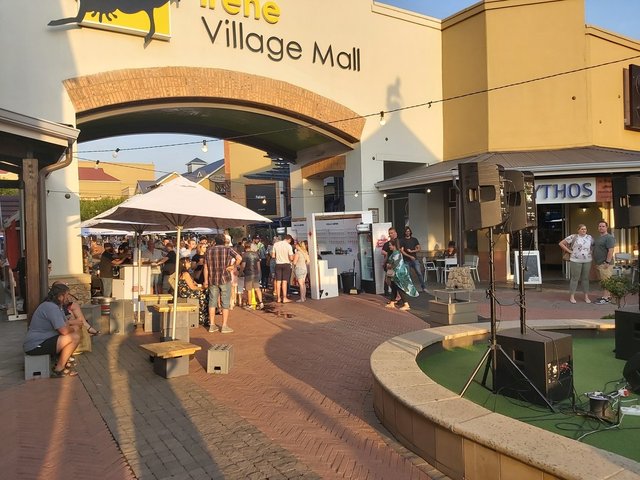 Last week on Thursday, it was the Irene Good Mood Market, which is essentially a food market, but they also sell some health drinks like Kombucha tea, Beer and wine!! LOL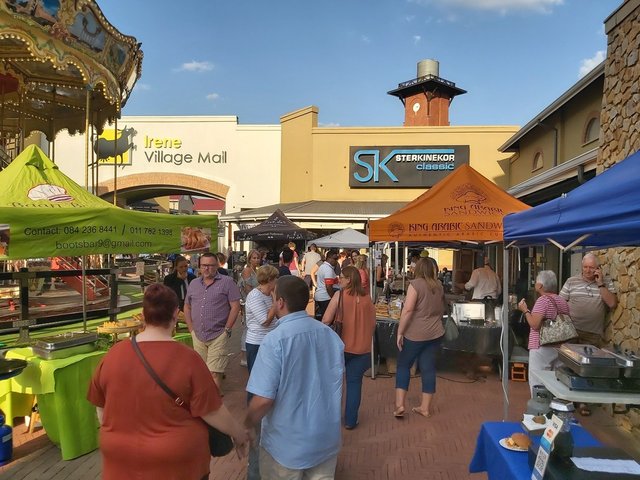 The market is held on the outside area of the Irene Village Mall, where there is enough space for a nice number of stalls and some seating space!!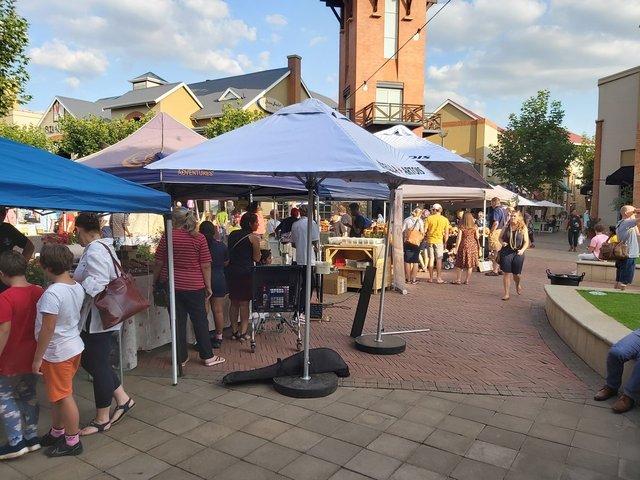 We arrived early in the afternoon, directly after work, and I think there was a decent number of people, taking into account that it was still early and on a Thursday!!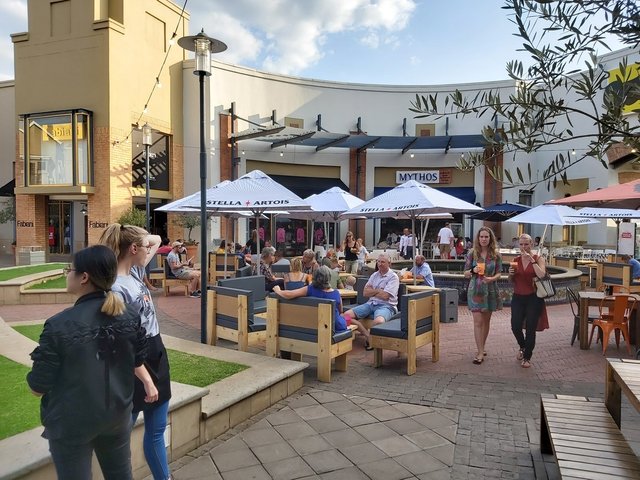 There really was a good selection of food to buy, and we decided to buy our food from the King Arabic Sandwich stall.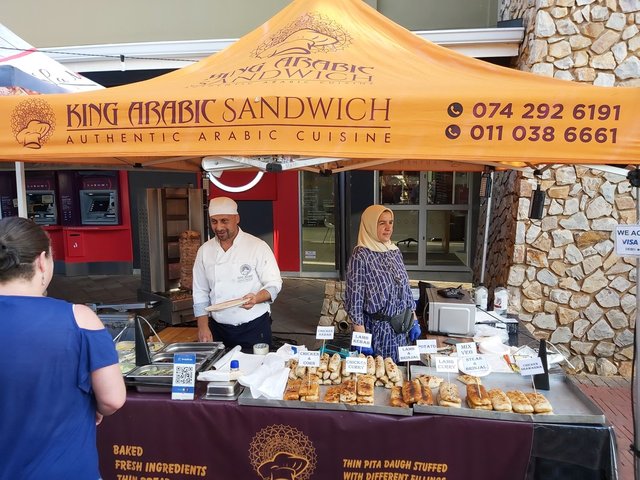 We did however not order a sandwich, but ordered this nice and very delicious wrap!! You could choose various fillings, but I asked the guy to make it as he would eat it, and this was the result. I really loved it.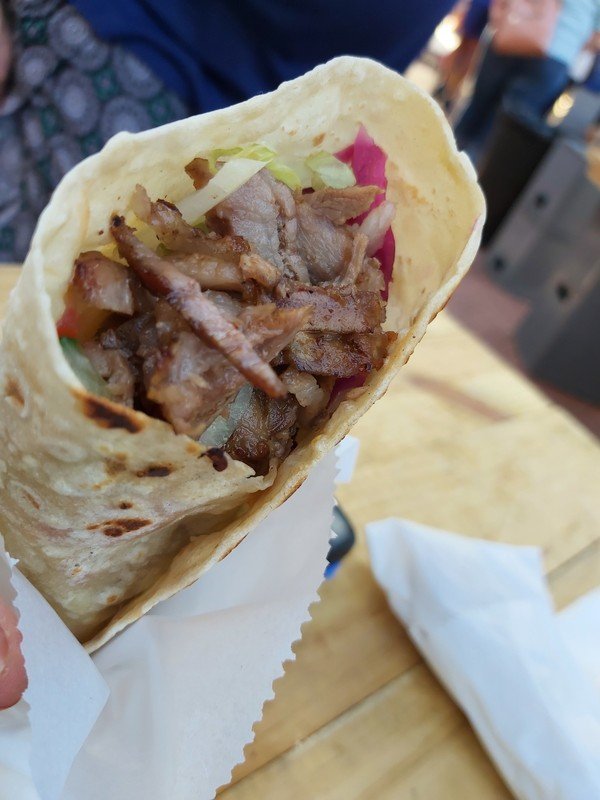 Below you can see my wife and I enjoying our food.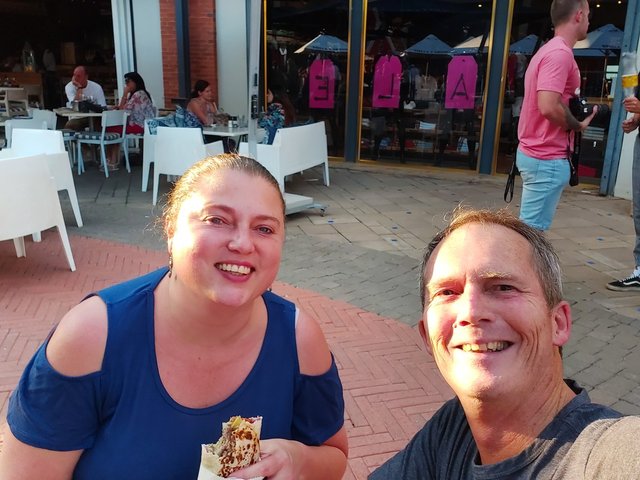 Our seat was right on the edge of the sitting area, which was quite busy, I think later on in the evening it would become difficult to find an open seat!!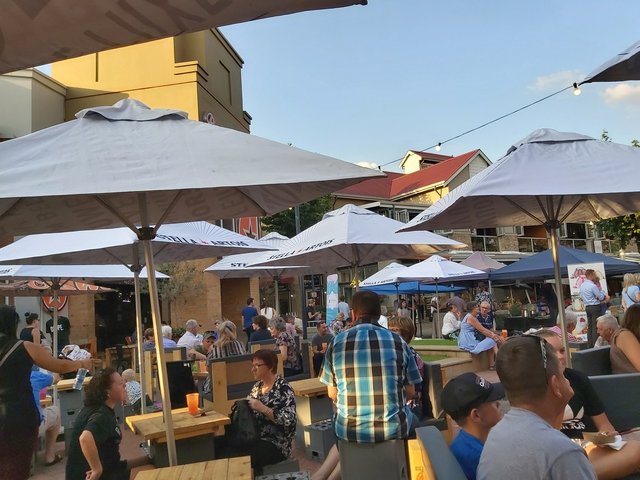 There also was a musician keeping us entertained, during our meal!!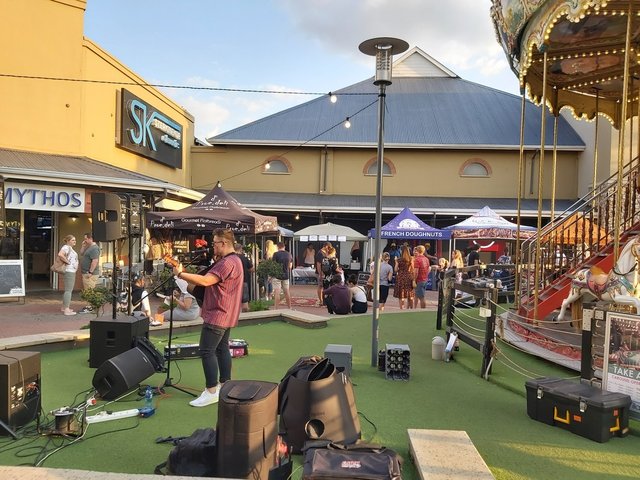 We also bought some Kombucha Tea, which is a fermented health tea, to drink with our meal and some to take home.
We really enjoyed this market and will attend it again, when the opportunity presents itself.
I hope you enjoyed the post as much as I enjoyed writing it.
The photos were taken by me, in Pretoria, South Africa, using my Samsung Phone.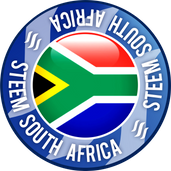 Connecting the people of #STEEM across South Africa. #steemsa JOIN US HERE