#BeerSaturday: OC Brewery Gunslinger Stout!!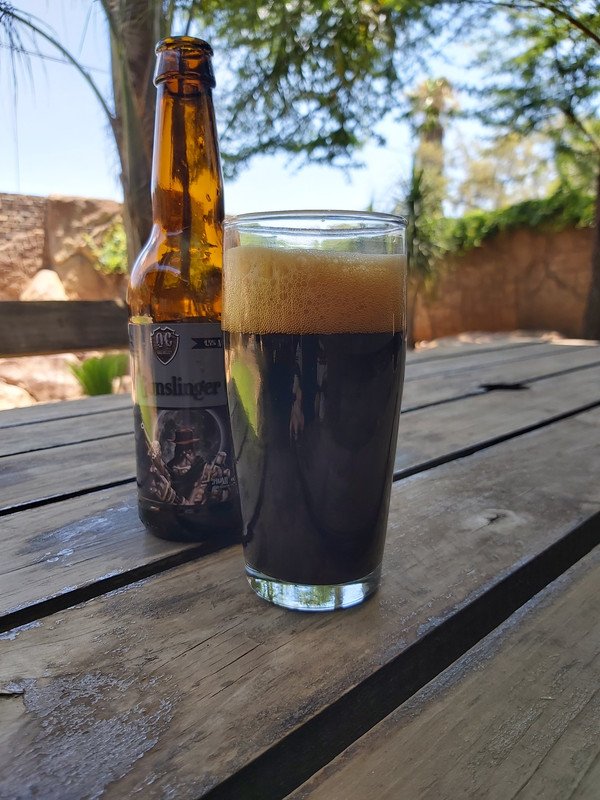 The OC (Optimum Craft) Brewery is situated near Johannesburg, South Africa. This is quite a young brewery as it was established in 2016. The brewery started off at home from humble beginnings, and grew into a nice business.
I have not heard about them before, but when I saw their beers in the shop, I was attracted to it, as a moth to a candle!! I loved the label and I also liked their selection of beers!!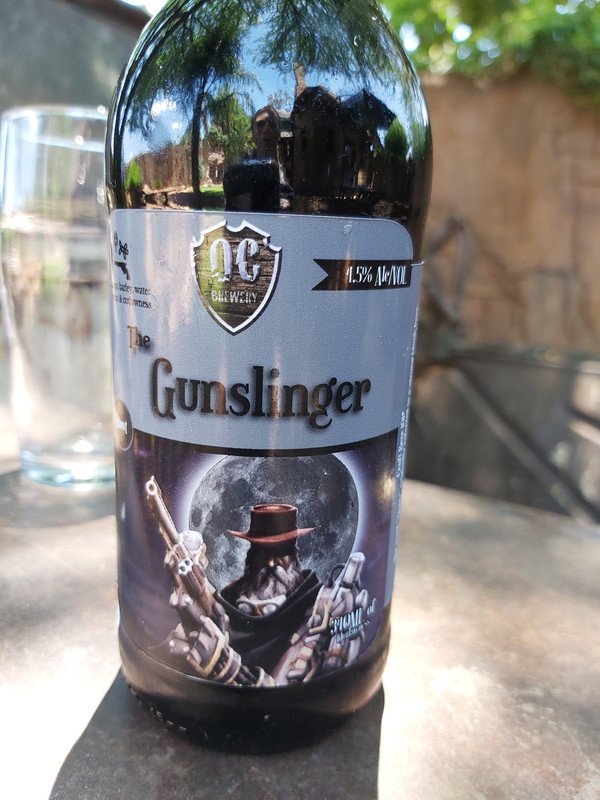 I do love a good stout, thus this is the one I tested!! The beer came in a 340 ml bottle and has 4.5% alcohol, with Jet Black coloring!!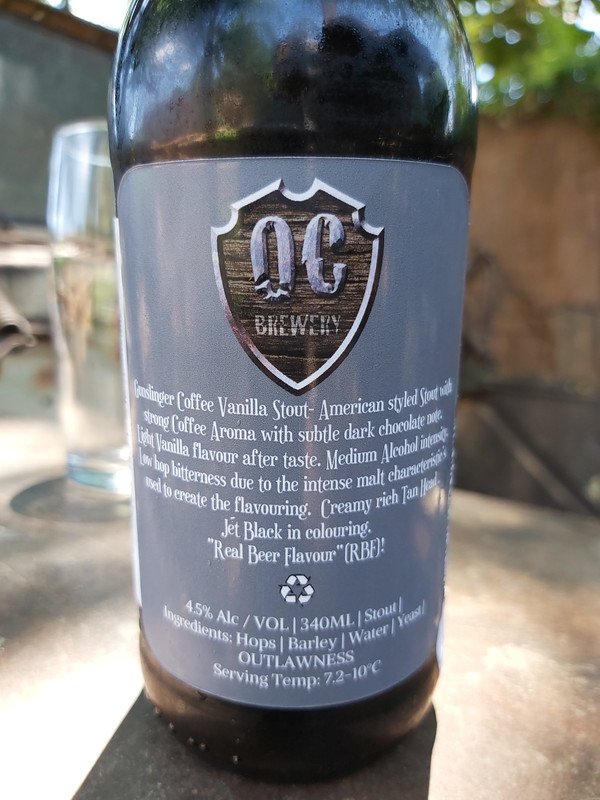 They even give you some beer lessons on the back of the label, stating that stout was first used in 1677 to describe beer.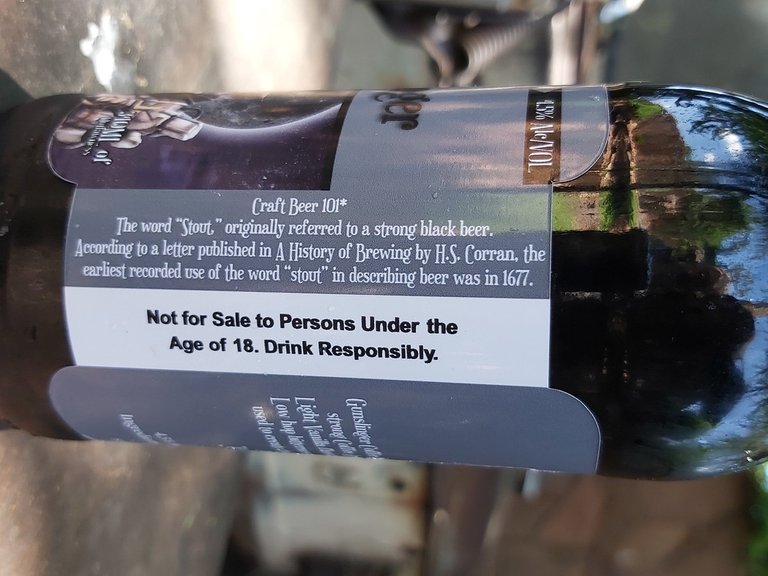 The beer certainly poured with a dark black color, with a large tan head on top to round it of nicely.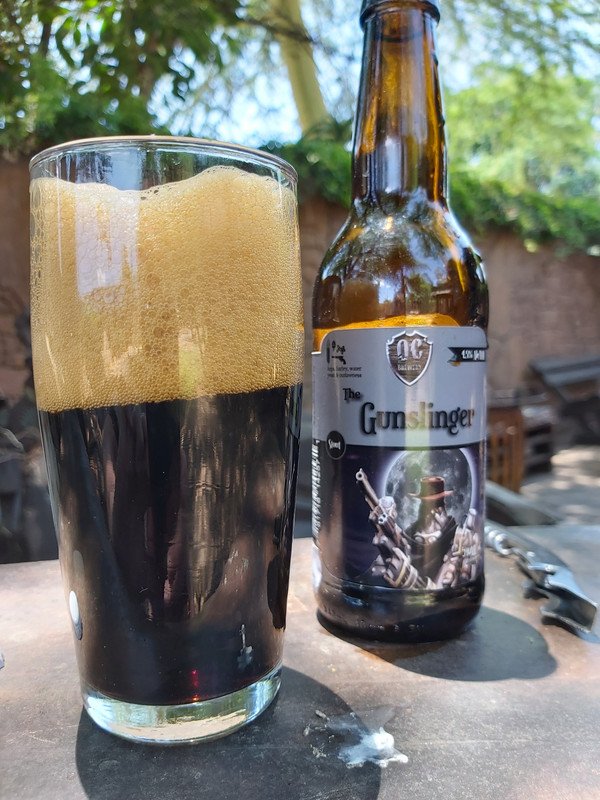 The beer had a slightly burnt taste, which tasted great to me.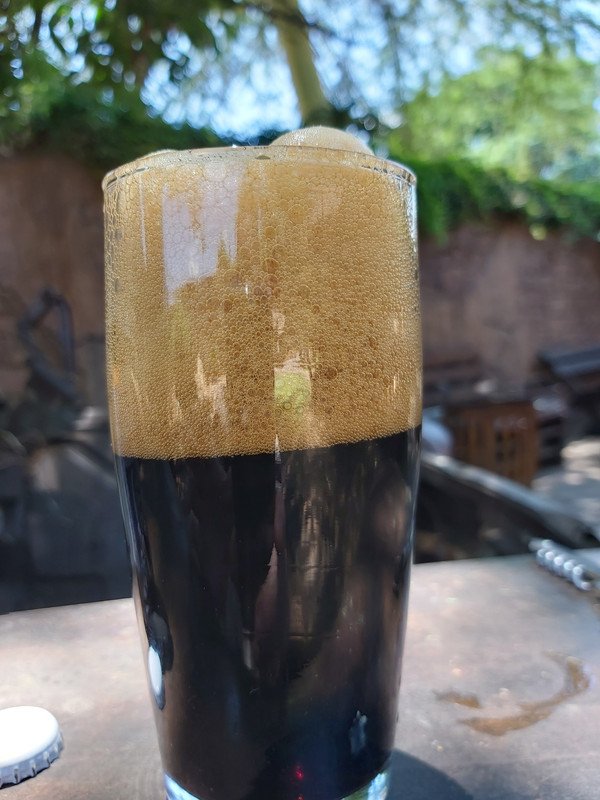 I just loved the coloring of the head, and I loved the taste of the beer. At 4.5% alcohol, the beer is not a heavy beer, and I would definitely buy this one again!!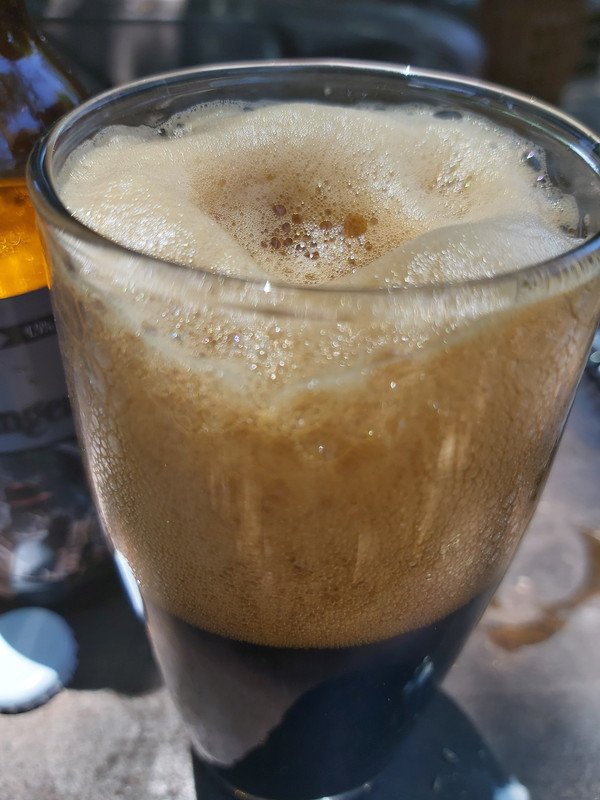 If you would like to read more about OC Brewery you can just click on the link. Interestingly enough they don't mention the Gunslinger Beer on their website??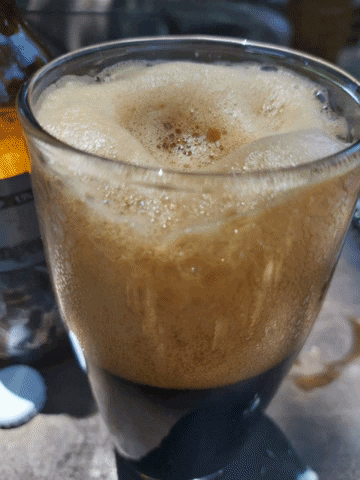 I hope you enjoyed the post as much as I enjoyed writing it.
The photos was taken by me, at my parent's house, in Pretoria, South Africa, using my Samsung Phone.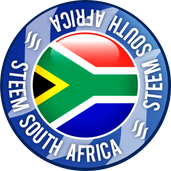 Connecting the people of #STEEM across South Africa. #steemsa JOIN US HERE