Favorite Steemian nomination entry and season rewards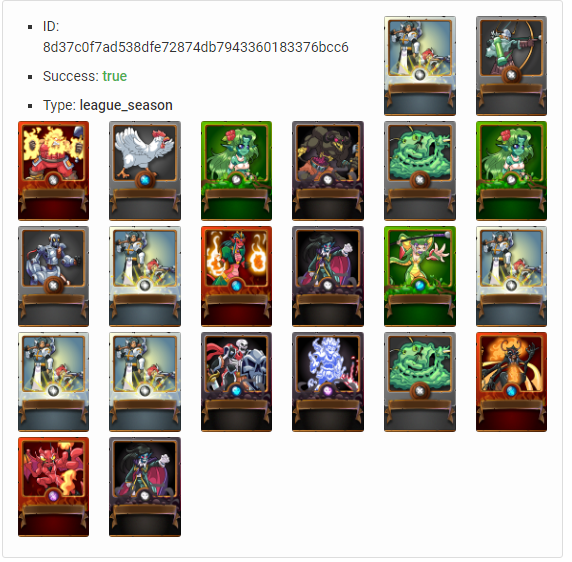 Hello Steemians,
Its been a long time since I wrote something here on Steemit. One important event which lead to this was the reduced engagement and rewards. However there has been a positive thing which happened. That positivity encouraged me to start writing again. Recently I participated in a contest hosted by @daan. (https://www.palnet.io/steem/@daan/who-wants-to-be-a-minnow-i-ll-give-you-up-to-400-sp) It was a giveaway for an active plankton to promote them to a minnow. I had posted my entry and went to bed. That was the night when I slept as a plankton and woke up as a minnow. It was a pleasant surprise for me.
Here I am participating in another contest hosted by @ssg-community. They have asked to nominate a favorite Steemian. I am highly confused as I have come across many kind heart people over the time. Steem is a great community which welcomes new comers and keeps them motivated.
My favorite Steemian right now is @clove71. She is an amazing human being. She is a deadly fan of Steem Monsters which makes us like minded people. I am a great fan of the game. Its the game which has helped me invite few new users to the block chain. @sparkplughp, aniketmore1925, kushalbang93, aalsi-you-later, @sayalijain are users I invited over to Steem and Steem Monsters. @steem2it.com is my latest referral.
@clove71 has been a great support to me lately. She is active on the discord server of Steem Monsters and hosts a channel on Telegram too. She posts amazing news/content related to Steem Monsters and is my goto person for any kind of questions about SM. She welcomes new comers in the SM discord channel and makes sure they are comfortable and encouraged to play the game.
A new platform grows faster if it has a good community. Chris Love is very well taking care of making the community amazing. The game is super amazing but as you play more you realize that it gets challenging too. What is a game if it is not challenging, right ? At times it gets frustrating when you continue to lose. I had a bad patch when I was at a level where I needed better cards to win further. Being from India my country's economy is not open to crypto currency. So investing new fiat is kind of tricky.
C. Love pitched in and gifted my some extremely useful water splinter cards which helped me beat some real great decks. The accounts or cards which were killing me regularly were now vulnerable to my upgraded cards provided by C. Love.
She even keeps an eye on my battles and provides me right suggestions and at times the right cards too.
She is not just randomly giving away cards but making sure that they are useful in the right sense. She is investing time in understanding my strategies also. Which I think is great help.
Go follow her to stay updated about Steem Monsters.
Here are my season rewards. I hit up gold league on the very last day. All thanks to @clove71 for making my water splinter simply amazing.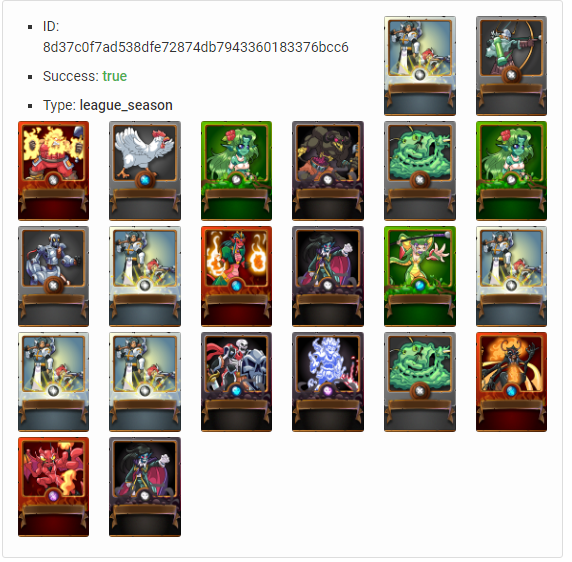 Highlight was the beetle queen and the furious chicken. Pretty excited to use them.
---
---