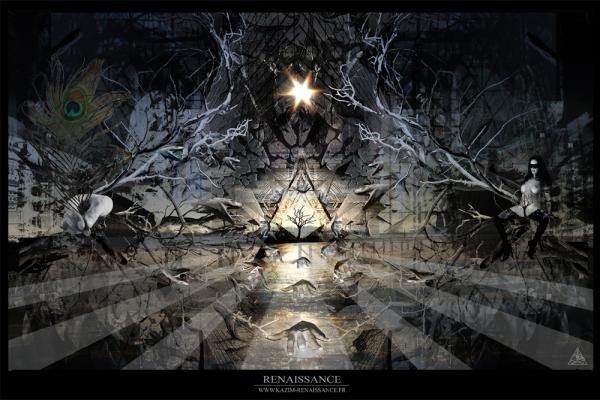 15 objects hidden in the shadows, 15 dreams that lie in the memory. Of these, 15 are the immaculate ones that will have a fortuitous encounter with their destiny.
Beware, mortals, for they will receive in their flesh the chastisement of time. Hecate lies in her glory and from her, this game begins.
The gem of the saint brought with it plagues and sickness. A jewel that represented the victory of Moses over that Egyptian empire, a gem cursed by the power of Ra after having defied the design of the ancient gods.
Cana had been chasing treasures for years, searching among museums of bones for that which was special. The shadows of the temple disturbed his walk, that forgotten place of ancient Naples, full of debris and memories of what was its destruction.
There, among figures of archangels something lay, opaque but still bright. Cana looked at it, a jewel of blue color, a gem of great value.
Seduced, she approached the altar, without thinking she managed to take it, and there, in the shadows, the end occurred.
Flesh and bone replete with a disease, Cana is gone forever, a monster remains in its place. In that temple in Naples, she now guards the place.
15 objetos ocultos en las sombras, 15 sueños que yacen en la memoria. De estos, son 15 los inmaculados que tendrán un encuentro fortuito con su destino.
Cuidado mortales, pues recibirán en su carne el escarmiento del tiempo. Hecate yace en su gloria y de ella este juego comienza.
La gema del santo trajo consigo pestes y enfermedad. Una joya que representaba la victoria de Moisés sobre aquel imperio egipcio, una gema maldita por el poder de Ra tras haber desafiado el designio de los dioses antiguos.
Cana había perseguido tesoros por años, buscando entre museos de huesos aquello que fuera especial. Las sombras del templo perturban su caminar, aquel lugar olvidado del antiguo Nápoles, lleno de escombros y recuerdos de lo que fue su destrucción.
Allí, entre figuras de arcángeles algo yacía, opaca pero aun brillante. Cana la observó, una joya de azul color, una gema de gran valor.
Seducida se acercó al altar, sin pensarlo lo logró tomar, y allí, en las sombras, ocurrió el final.
Despojos de carne y huesos repleto de enfermedad, Cana se ha ido para siempre, queda un monstruo en su lugar. En aquel templo de Nápoles, ella ahora cuida el lugar.
---
Image source | Fuente de imagen: link.
---
Posted from my blog with SteemPress : http://zaxan.steemblogs.club/2020/02/14/short-story-historia-corta-fifteen-doors-15-puertas-2-15/
---