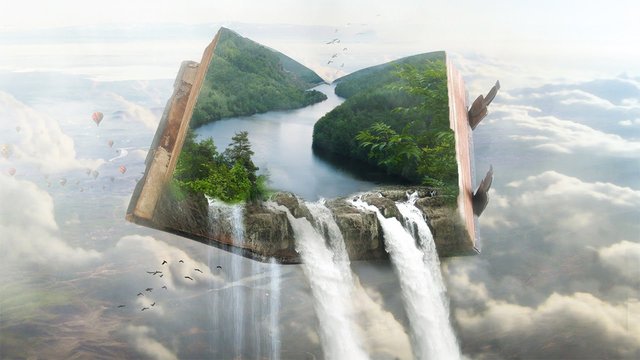 Trémulo.
I've written a book,
full of heartfelt words,
feelings in the ink,
with words that do not yet fill.
I search through its pages for your essence,
observed between his lines your presence.
You are a stain of hope,
a memory of sadness.
I live in bed in stories,
I wake up immersed in your verses.
I want to complete this story,
to finally close this gap.
And now, when the last line is written
I will finally rest,
in full words.
He escrito un libro, lleno de palabras sinceras, sentimientos en la tinta, con palabras que aún no llenan.
Busco entre sus páginas tu esencia,
observó entre sus líneas tu presencia.
Eres una mancha de esperanza,
una memoria de tristeza..
Vivo durmiendo en cuentos,
despierto sumido en tus versos.
Quiero completar esta historia,
cerrar por fin este trecho..
Y ya, cuando la última línea esté escrita
descansaré por fin,
en palabras completas..
---
Image source | Fuente de imagen: link.
---
Posted from my blog with SteemPress : http://zaxan.steemblogs.club/2019/12/21/poem-poesia-tremulo/
---