Welcome to the 2nd article of the To The Moon Trader's Guide series! Today we are getting to the fundamentals. These fundamentals are trading pattern identification and their potential success rates.
In the world of technical analysis there are a lot of traders who talk about price action patterns but few actually discuss how accurate they are in the live market.  They are very useful to understand the current structure of the market and quickly assess our trading opportunities.
TESTING COMMON PRICE ACTION PATTERNS
The statistics on the price action patterns below were accumulated through testing of 10 years of data and over 200,000 patterns.  In all these cases the price action patterns were only included once they were considered to be complete, which usually means a full break of a support/resistance area or trendline.  The requirements for a completed pattern are discussed below for each individual case.
7A. Bull Flag Pattern (67% Success)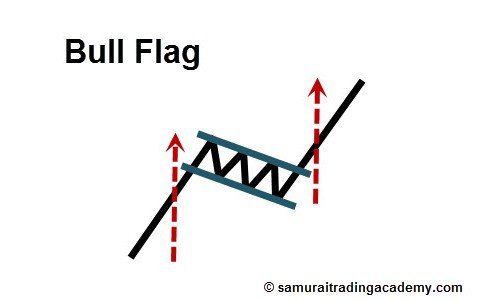 7B. Bear Flag Pattern (68% Success)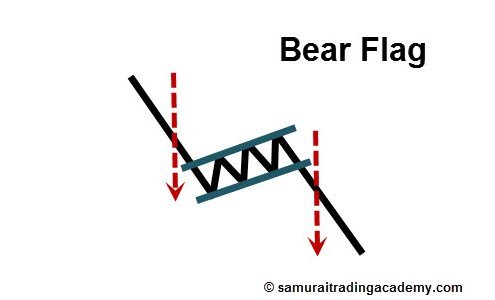 The flag is a continuation pattern that can occur after a strong trending move.  It consists of a strong bullish trending move followed by a rapid series of lower highs and lower lows for a bull flag, or a strong bearish trending move followed by a rapid series of higher lows and higher highs for a bear flag.  These patterns are small hesitations in strong trends, so they are usually only composed of a small number of price bars (about 20).  Longer and wider patterns are defined as channels (see below).
The flag pattern appears as a small rectangle that is usually tilted against the prevailing trend in price.  The best flag patterns have two features: 1) a very strong run in price (near vertical) prior to the setting up of the flag and 2) a tight flag that occurs right on the upper (or lower) edge of that run.  The higher and tighter (narrower) the pattern, the higher percentage that the pattern will break favourably in the prevailing trend direction.
This pattern is considered successful when it breaks the upper trendline in a bull flag (or the lower
THIS IS JUST AN EXCERPT! TO READ THE FULL POST VISIT: https://tothemoon.blog/trading/ttm-traders-guide-common-trading-patterns-and-their-success-rates/