One thing caught my eyes was that the stones were placed in the corner of the temple ground. It looks like there was nothing special on the open field of the temple.
When I began to take a tour for the relics of Korean history and culture, I did know almost nothing on the relics. But the experience made me understand the meaning of the relics. So where my colleague complained about a boring time in the open wild place, I could feel the enthusiastic emotions sometimes.
In this visit on Mireuksa temple place, I found out the special appearance of the cornerstone. It was the first time for me to see the underground part of the cornerstone.
In many cases, I could see the head of the cornerstones as below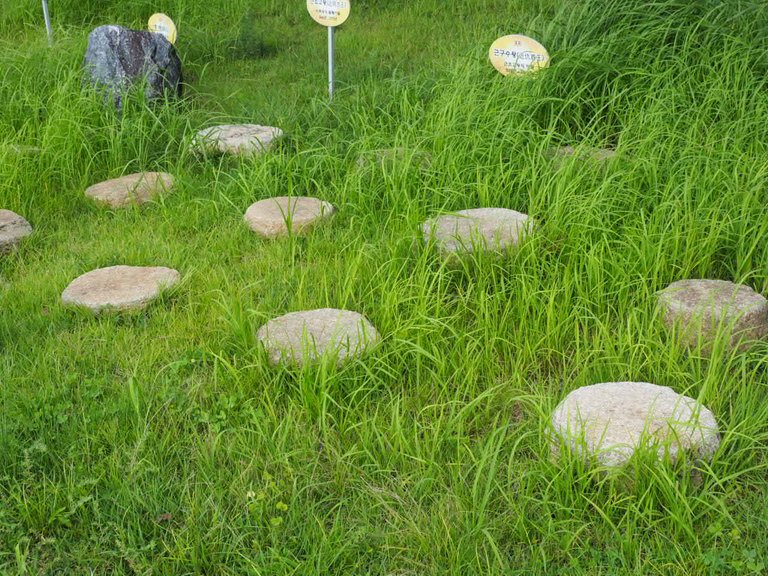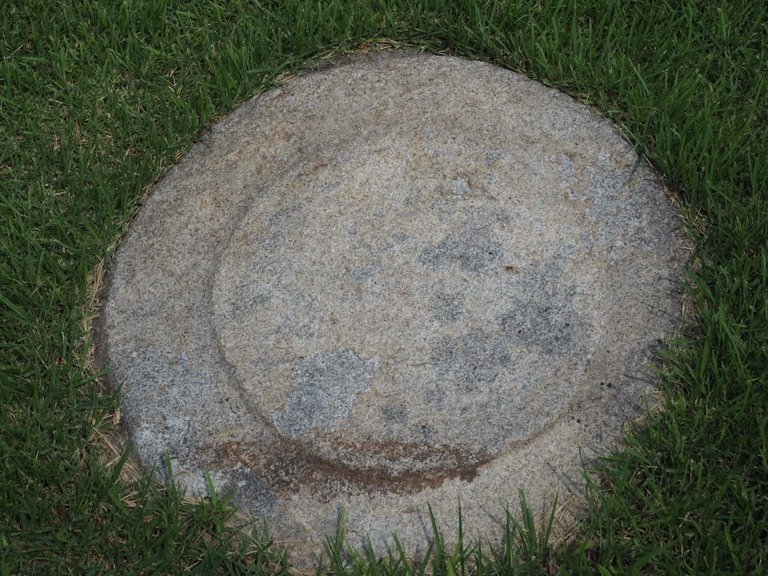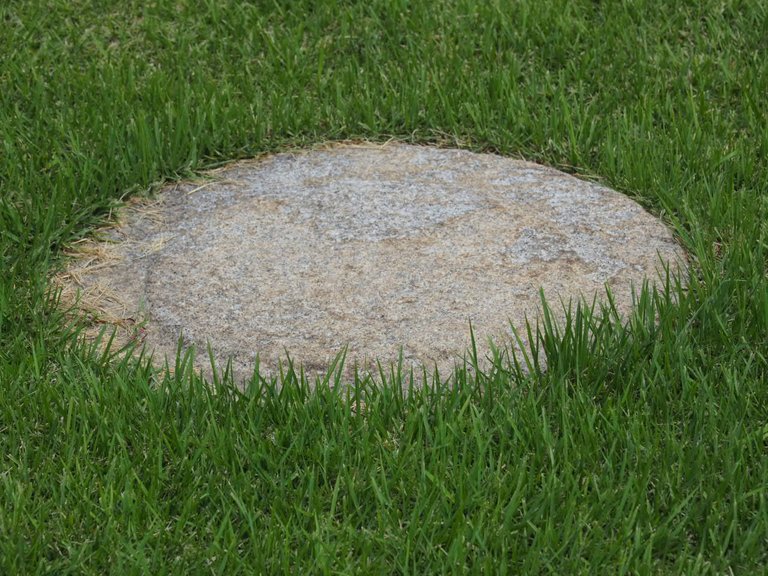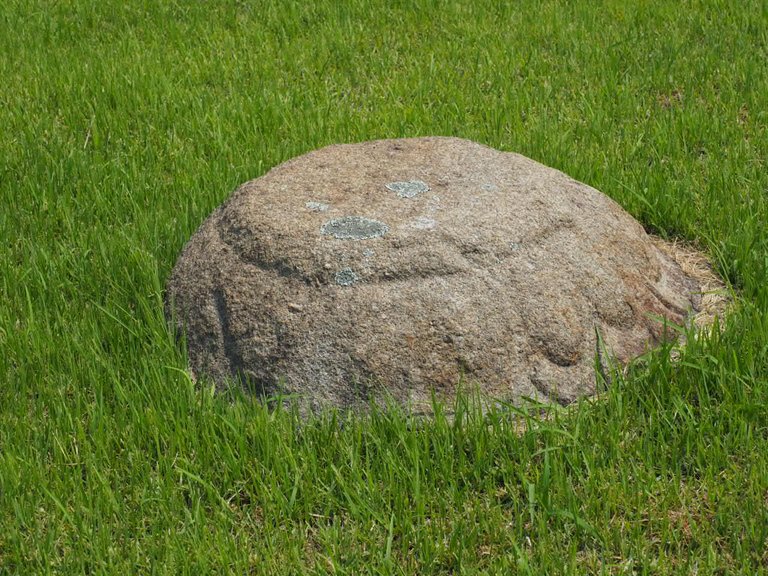 But in the center of the open place, there was a place I could see the whole cornerstones. It was similar to the glacier. There was a hidden part of the cornerstones in this temple, unlike other cases.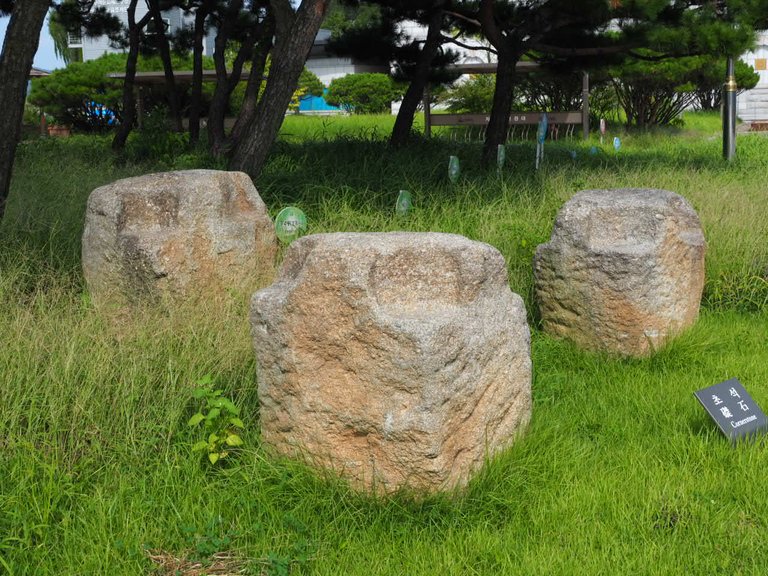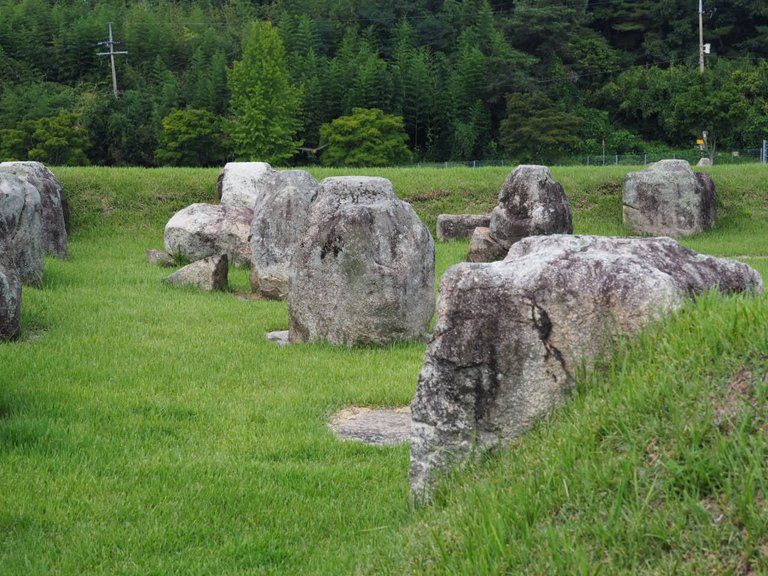 I didn't see that kind of cornerstones in the Capital of Shilla Dynasty, Gyeongju.
---
Posted from my blog with SteemPress : http://koreanculture.dothome.co.kr/cornerstones-in-mireuksa-temple-iksan-city/
---
--- #####
**Sponsored ( Powered by [dclick](https://www.dclick.io) )**
##### [Celebrating🎉 14000 STEEM POWER 🎂Birthday!](
https://api.dclick.io/v1/c?x=eyJhbGciOiJIUzI1NiIsInR5cCI6IkpXVCJ9.eyJjIjoic2xvd3dhbGtlciIsInMiOiJjb3JuZXJzdG9uZXNpbm1pcmV1a3NhdGVtcGxlaWtzYW5jaXR5LWE3ZjU0eDIxNjIiLCJhIjpbInQtMjAzNyJdLCJ1cmwiOiJodHRwczovL3N0ZWVtaXQuY29tL3N0ZWVtL0Bmb3J5a3cvY2VsZWJyYXRpbmctMTQwMDAtc3RlZW0tcG93ZXItYmlydGhkYXkiLCJpYXQiOjE1NjY5NzMwNTMsImV4cCI6MTg4MjMzMzA1M30.J152Fk-OkU7A6Gb7NShoHYsf8_K4_oAAZTuEDr8nhjU
)
(photo from Milestone 🗽 For me, it's important to ...