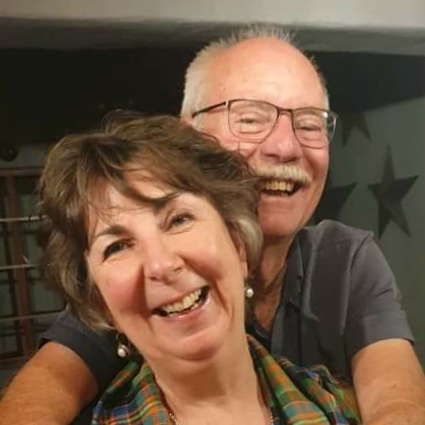 February is the month of love, they tell us. Well, I can unequivocally say that it is. No, I'm not talking about Valentine's day. It's now so commercialised that the world has all but forgotten its significance, which
may or may not have been romantic love
.
That aside, in a 21st century world, the valentine hype does little for the average Jack and Jill; it creates expectations and stress that aren't really necessary or appropriate any more. Does it not just reinforce traditional patriarchal mores and norms? I think so. Even when it's a leap year when women have "license" to be the "aggressors" in a romantic relationship. Perhaps the one positive of commercialisation is recognition of the potential for same sex romantic love. That, however, is the exception to prove the rule. There remain too many countries where people are persecuted for the persons with whom they just happen to fall in love.
Before I'm accused of being a killjoy, let me assure you that there is nothing more romantic and titillating than being courted. The thrill of young love – at any age – is not to be sneezed at. The excitement of discovering shared passions, sharing histories, new interests and the contemplation of a journey into lifelong companionship.
That has been my February for twenty years. It's a journey that began, not when I was in my twenties, nor The Husband in his, but rather in our thirties and fifties, respectively. It was a path down which neither of us ever planned venturing, again. Ever.
None are more surprised than we, that two decades have passed. They have been decades of happy times and of challenge with some of the biggest ones happening as our love was growing: deaths of parents (both of us); the demise of businesses and careers. We moved house (often) and in the last ten, moved town and again encountered the demise of a business and a career shift. Over the years, we both achieved the same milestone: before we moved from Cape Town, the home we left behind was for us both, the longest either of us had ever lived in one house in our entire adult lives.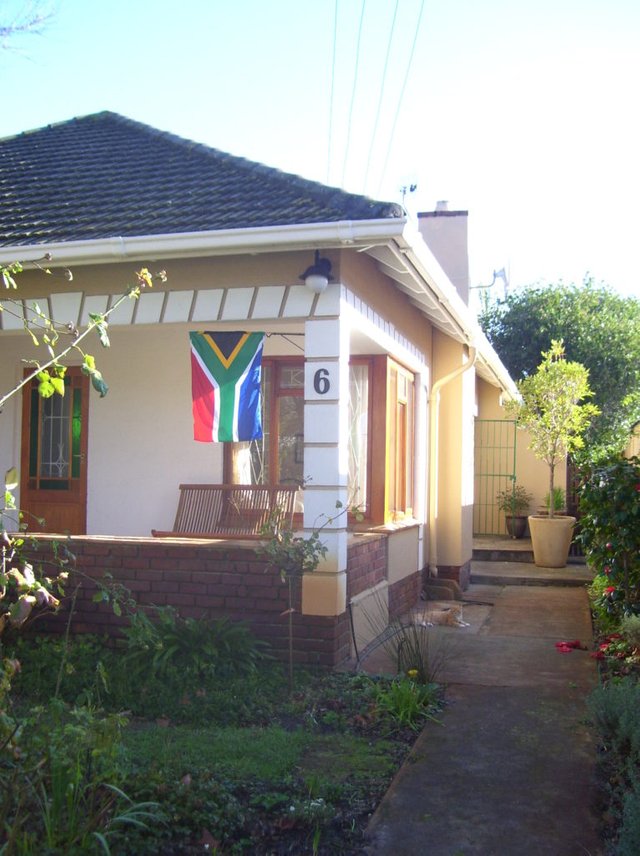 Our Cape Town home
The Sandbag House, this year, as we enter our ninth year here, will now be the longest.
Would we change things, we asked ourselves on the 4th of February (the day it all began) 2020? No, we both agree. Not in the grand scheme of things. Yes, we get grumpy with each other and occasionally, we "miss" meaning. Usually, though, we are really saying the same things in different ways.
Yes, we walked very different roads to finally meet each other, but meet each other we did.
We soon discovered that there are common places and people in our pre-histories which give cause for pause. His mother and my father grew up within miles of each other in Glasgow and were not far apart in age. Their birth certificates were from the same registry of births. Probably written by the same registrar. The Husband, when in Zimbabwe (formerly Rhodesia) had school friends whom I got to know when they spent their university years in Grahamstown; on trips back to Bulawayo, they'd overnight on his farm.
In one of my jobs in Johannesburg, I worked on a property adjacent to the farm that he managed. I was a frequent shopper at that farm stall and where his job required he spend much time. In Cape Town, and for a year, I was neighbours of close friends who had rented from him on that farm. When they moved and had a housewarming party, we were both invited. For the first time, that evening, our paths crossed.

Dates
In those early days we had plenty of dates. Two remain forever in my memory.
The first was technically not a date, but it's a story on which The Husband still dines out. And no, love (I know he's going to read this), it's not THAT story. It was also at a former neighbour's home. She was having a party because her son and grandson were visiting from the UK. I was invited. As was the husband – unbeknown to each other. Instructions: bring your own tipple. The hostess with the mostest rarely, if ever drank alcohol. Somehow, The Husband hadn't got the memo and arrived sans beer. Ever helpful, I knew a place where beer can be acquired – a little after standard trading hours.
I'll drive, if you direct.
At that time, he lived some kilometres from Cape Town, in a cottage next to the farm on which he worked. I obliged. As a city girl, in my own cabbage patch, the route there, was not the route home. It's all about the traffic lights and knowing the right back streets. He was confused.
Mingling and chatting ensued. Another guest, some time during the evening, and for a completely unfathomable reason, punched our respective telephone numbers into our bricks mobile phones. I only discovered days after.
The evening came to an end and he wanted to continue the conversation.
Can I take you for coffee? Do you know a place that's open now?
Ummm…. Stomp up and down the road. No.
You sure?
No. It would be nice, but no.
So ended our first evening together.
Why then, you're asking, does he dine out on this? Because I lied. Once the area also became his cabbage patch, he discovered that there were legions of places open into the wee hours.

Overdone dinner
That was in the November, and the next month, I had a gathering at my home and I invited him. Using said telephone number. He stayed and helped to wash up and went home. I was impressed. As was he, with the accurate directions I had provided. A few days later I had to leave town. Suddenly. My mother was on her deathbed. After her death, and as I helped make arrangements and comfort my grieving father, he was my voice of comfort, sanity and reason; at the end of the
brick
phone with the still very fresh memory of suddenly losing his father.
On my return, we settled into a pattern of chatting on the phone and the odd outing dates. Eventually, I decided it was time. My way of showing care and affection for people has always been (and still is) over a cup of tea or coffee or a meal. It was time. That Friday, invitation issued and accepted, I braised lamb chops, made my now famous apple cabbage and cooked the potatoes with the cutlets. Pretty table set, the agreed time arrived. But he didn't. His mobile was engaged. Something serious was afoot. An hour later he arrived. His eldest daughter's new marriage had spectacularly imploded and she needed help. Dad was doing what dads do.
Let's just say, that although the supper was a little overdone, the rest of the evening was so well done that it didn't end.
It has become traditional that every year on February 4th, we have lamb chops (or lamb in some iteration or other). Over supper, we happily, gratefully, reminisce and think with amazement, how the years have passed. We'd have it no other way.
This year was no different except that there is often a division of labour. The Husband lights a fire to braai (barbecue) and I do the salad and other bits.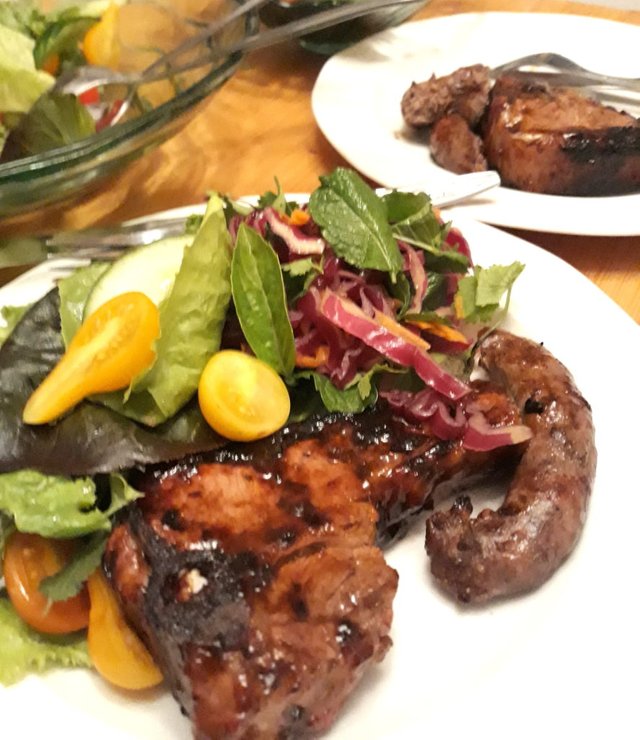 Salad (that included red cabbage) lamb chops and wors (sausage) off the braai for supper: February 4th, 2020.
Memorable times
I think fondly of our hike walk around a lake near Sedgefield, when we were on our honeymoon, and even though I followed in his footsteps, I clearly didn't. I spent most of my time disappearing down the holes burrowed by the local
giant
dune mole rats. Happily, little damage to much more than my dignity.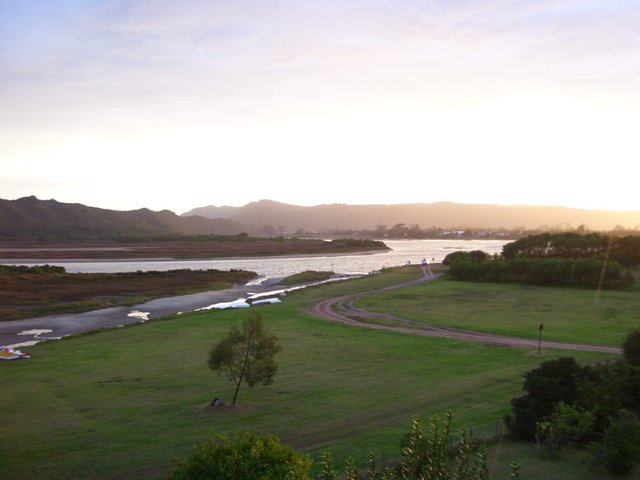 Our honeymoon view
Then there's another occasion, a few years later when we'd walked along a bird trail in the same area, and stopped to have a light lunch overlooking the sea. A lady must powder her nose, you understand. Especially after a sweaty walk.
I disappeared in the appropriate direction. Then The Husband's phone rings.
Hello, love. I'm locked in the lavatory.
You're not.
I am.
This only happens in movies or to
other
people. Liberated, I gather that much consternation had ensued as the establishment had been open only a matter of months.
I was in hysterics. Apparently, I was the only one who could see the funny side.

The date of a lifetime
So, at the risk of being completely over the top, the date I do want to remember, in every tiny little detail, I remember in just flashes and vignettes. With photographic help. Some of them are my own; some are The Husband's; others are our guests'. While the details may elude me, it's a day I'll never forget, even though I still get the actual date wrong, sometimes. It's a date for which he was early, and I would have been on time, until the dear friend doing the driving, had his own idea.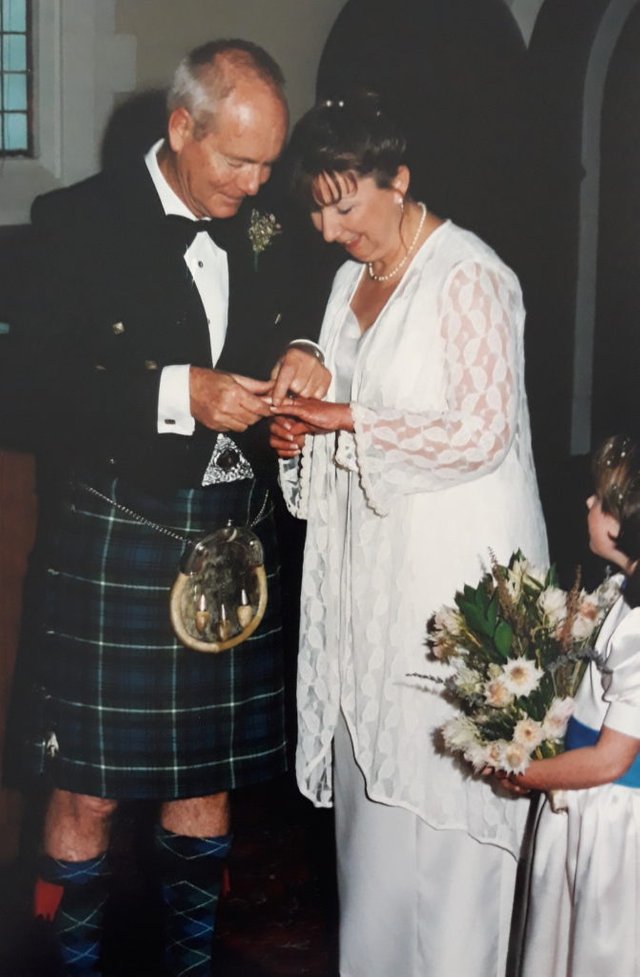 The most important date - in September.
Other than party pooping guests throwing us out of our own fabulous party, our wedding day was the perfect date.
We continue to make memories and have wonderful times reminiscing. Especially in February, and September, and many days in between.

Post script:
I would have written about this milestone this week, whether or not dates and love had been the topic for this month's
February Your Top 3 contest
. So, I'm making this my cheeky entry.
Until next time
Fiona
The Sandbag House
McGregor, South Africa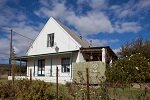 Photo:
Selma
Post Script
In addition to
WordPress
I blog on a number of platforms:
Steemit - a crypto, social network and blogging platform, to which I post from WordPress using the SteemPress plugin.
If you'd also like to use your WordPress blog to earn crypto, join us on SteemPress.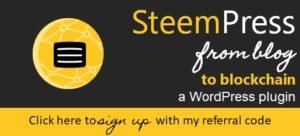 My WordPress site is hosted by fellow Steemian, @gmuxx, with fees paid in crypto currency: Steem Based Dollars. If you want more information, join the Steemblogs Club on Discord
Should you join the Steem platform, you are welcome to contact me on Discord on be sure to look out for the Steem Terminal - a dynamic team of folk who will happily guide you through the apparent quagmire of blogging on blockchain.



Instagram is a mostly visual platform where I post microblogs about fluff: usually food and the cats as well as posts that sometimes promise hint about future WordPress posts.
---
Posted from my blog with SteemPress : https://www.fionasfavourites.net/2020/02/09/february-2020-and-twenty-years-on/
---