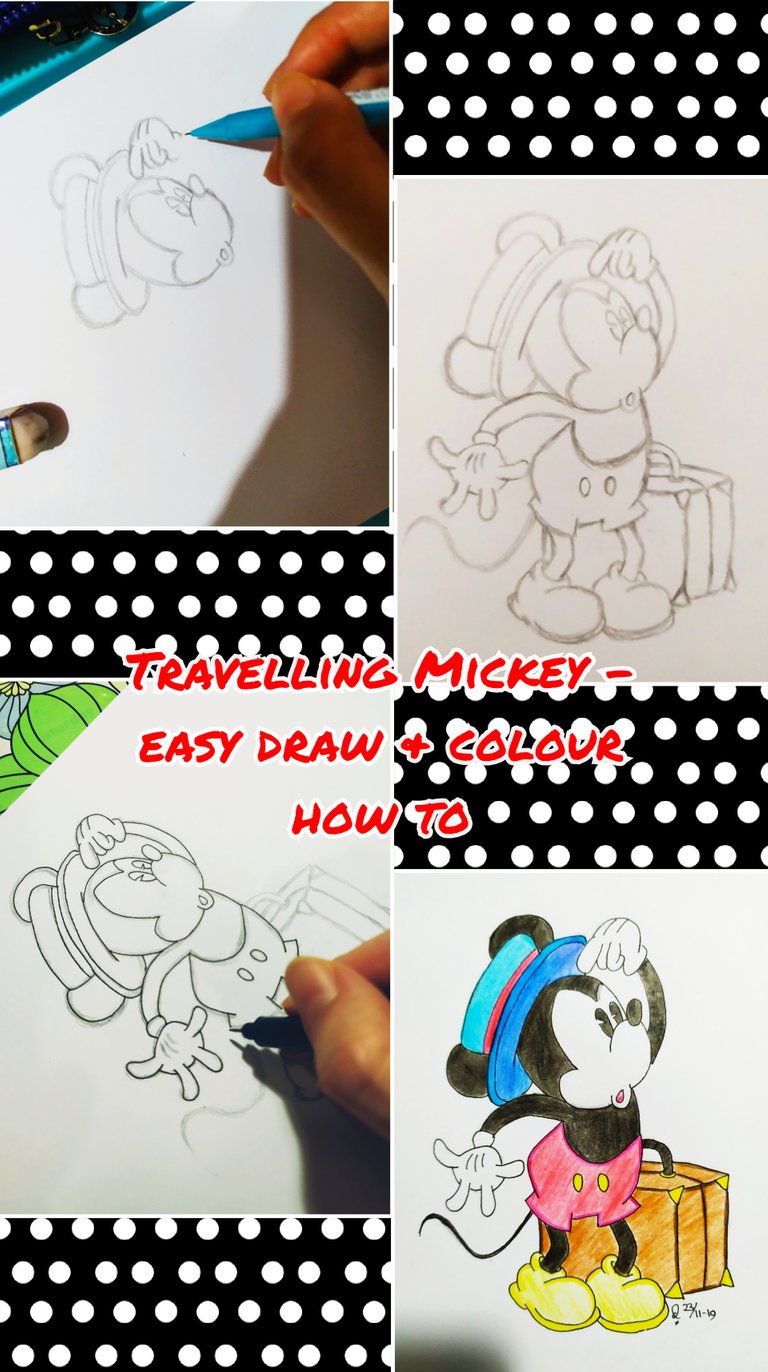 Hello, friends!
Today i would like to share how i made this travelling mickey which i made two days ago.
Materials and things needed:
a mechanic 2B pencil
an eraser
a piece of drawing paper
a 0.2 drawing pen
colour pencils
How to make it:
First part is drawing mickey's head.
draw mickey's eyes and also the line under the eyes. Then, draw his nose, a curve line to connect it with the mouth and also the mouth. After that, fullfill the face's shape. Then, draw the head and also the hat. Complete it with his two ears.

Second part is doing the whole body.
Start from the left hand that hold his head then the right hand. Body and also his short pants. After that, draw the right foot and the shoe. Draw also left food and the shoe. Last thing, complete it with the tail.

Then draw also mickey's luggage.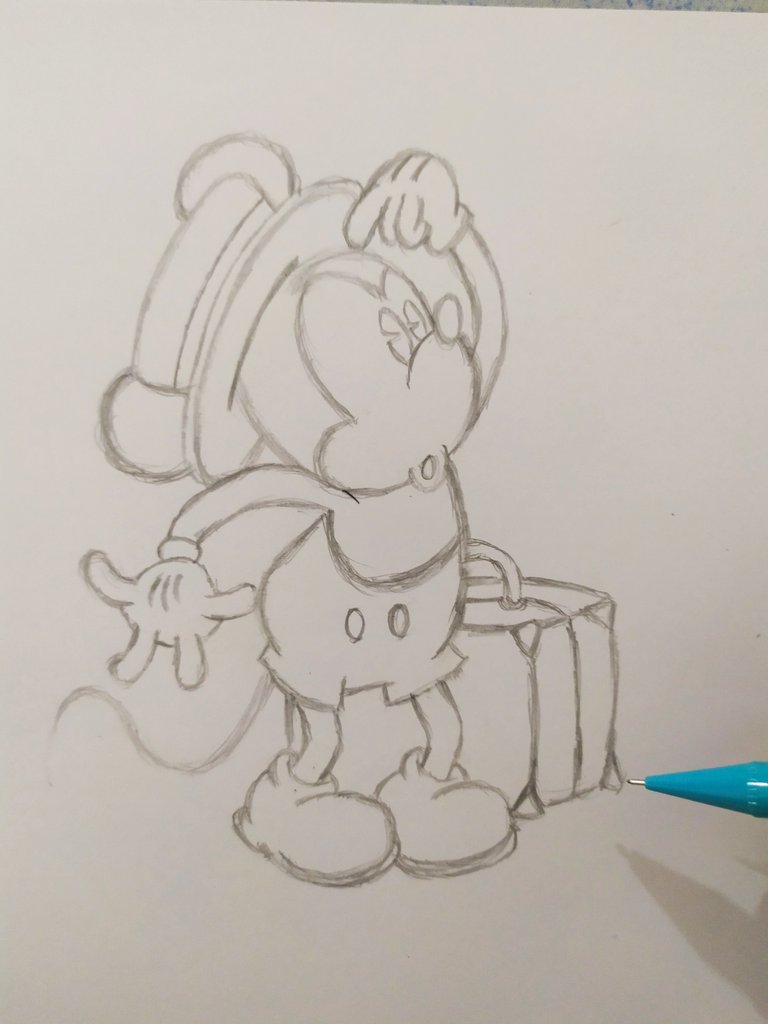 Finished the drawing, actually it was great as it was, a sketch. But i tried to bold it with the drawing pen.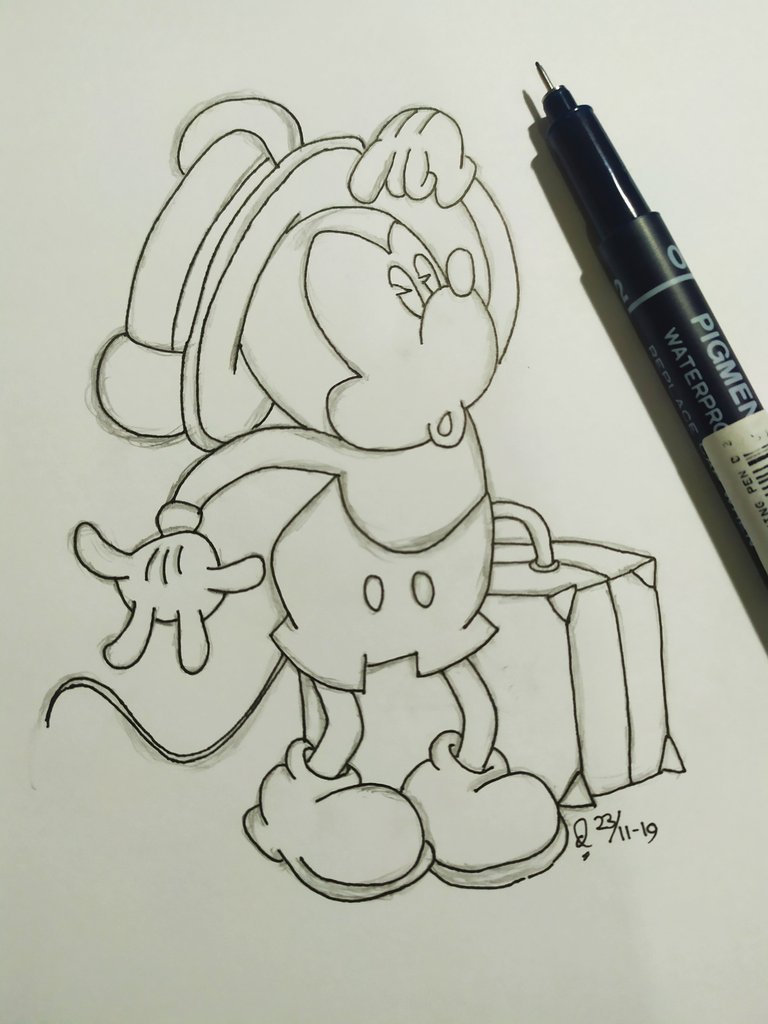 After that, i erased the pencil sketch.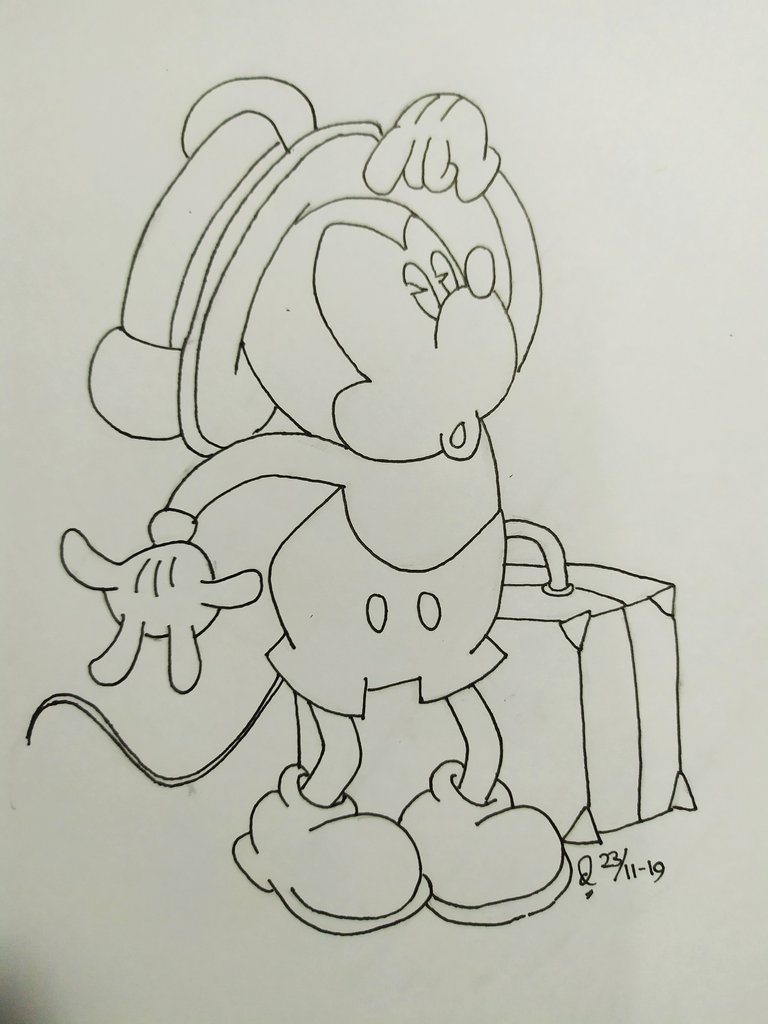 Then i color it, i use two color for each part. Start from the yellow color (mickey's short pants' buttons, part of the luggage) to red (mickey's short pants, hat's ribbon). I forgot that i must color the yellow also for the shoes, then blue for the hat (i used 4 kind of blue for this). After finished, i color the luggage with 2 kind of brown colors. Like usually, i used the darker color near the outer line, then inside with lighter color.

Last thing, color the black for mickey's head, hand, body and also feet. Then the coloring is finished too.

You could also try to draw this cute travelling mickey mouse.
Happy drawing!
---
Posted from my blog with Steem中文社区 : http://cnstm.org/blog/2019/11/25/travelling-mickey-mouse-easy-draw-colour-how-to/
---