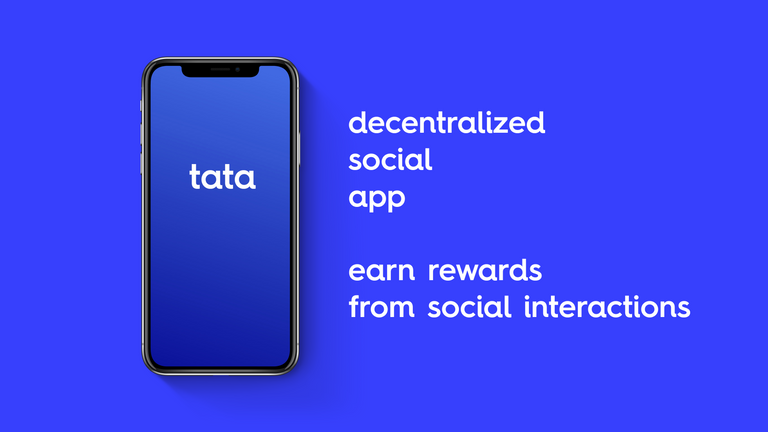 tata - Decentralized Social App
Is a decentralized platform similar like instagram but it is built on top of the TTC blockchain. TL;DR the app is made from China, thats if you are wondering why there are a lot of Asians participating and using this app.
IMO, I dont think this is really similar with the Steem blockchain, the similarties are quite small, to think that both of the platforms are social networking apps. Tata is also aiming for users who doesnt know what crypto is, which is a good thing because it lets these users to learn more about the crypto world and it is safe to use.
I havent studied and read about the TTC blockchain though, because the purpose of this post is to share your opinion and your experiences about the app. - and oh, thats a PS.
Is it really decentralized?
To think that they are limiting the votes, and report users to censor abusers changes the goal and the vision of decentralization. IMO its not really decentralized, it is decentalized because of the funds and it is made on top of TTC Blockchain. Comparing it to Steem Blockchain, steem is more wide. Every post/comment/vote/transfer is a transaction and it is recorded to the Steem Blockchain.
I may be bias, but it is what it is. Although ACN is a cool app, and I thought it was just another trash app.
Earn ACN Tokens
In your posts, photos and easy quick snapshots from your daily routine. You may already earn some small amount of tokens. But before earning those tokens, you must be able to engage with other users, follow them because you like their posts and etc.
There are also limitations from using the app, please be reminded that there will be a notifcation if you exceeded the amount likes in a day. This is to prevent abuse attempts in the tata community.
The 3 Day Experience
It is very wonderful to meet some of the awesome peeps with their wonderful photos, from food, photography, landscape, personal, pets, and experiences. Although these users are mostly located in China, Vietnam, Indonesia and Korea.
I havent seen anyone from Philippines, except @fknmayhem. FYI: I havent really literally used the app for 3 days, based from the iPhoneX's statistics. I have been using the app for approx - 3HOURS & 27 MINS on screen.
home, discover & share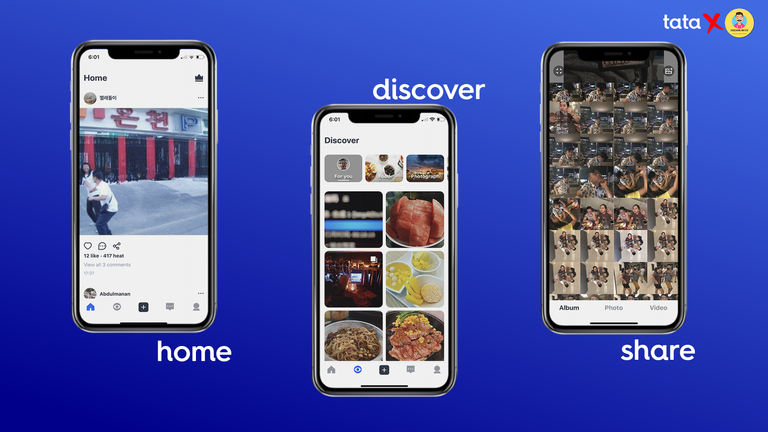 These are the sample shots from the app, they have an awesome UI, it also feels like the app Instagram.
notifications, profile, & your posts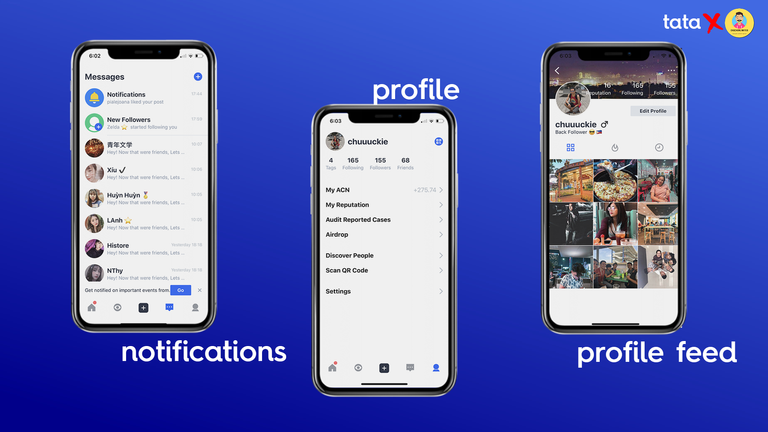 Of course, in a social media platform. There would also be posts, your own profile feed and notifications from the latest likes, comments and new followers. The profile feed section you may notice that I already have more than 100 followers in the span of 3 days, and 3hours of using the app.
trending, and proof of reward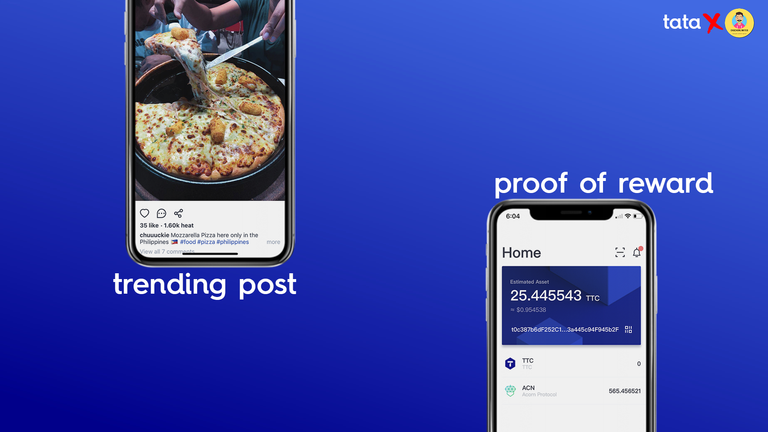 Let us not forget that your posts can also be one of the trending posts around the platform. Pardon me from that photo above, the MozzaPizza is not just only here in the Philippines lol
By the way, it is not really trending post. It is one of my trending posts that I posted. The proof of reward is the proof that I earned tokens from the platform. Although I really dont know how these rewards are given to the platform. But just keep having a mindset that you will not be earning, and treat this social app like instagram. Engage with others, gain reputation, gain real followers and likers. SIMPLE AS THAT!
Info and Links
You may download their app here, it is available in the iStore and Google Play. I also tried it both, with a rating of 4/5 from each Operating System.
iPhone - https://apps.apple.com/kr/app/tata-decentralized-social-app/id1146688665?l=en
Android - https://play.google.com/store/apps/details?id=com.tata.tataufo
Website - http://www.tataufo.com/
Follow me for more Unlimited Opportunities
Facebook - https://www.facebook.com/ChuckUnlimited/
Instagram - https://www.instagram.com/chuuuckiee/
Youtube - https://www.youtube.com/channel/UCR2Mq_wZPraMcXtrvef0QMA
Twitter - https://twitter.com/chuuuckiee
Website - https://chuckunlimited.net

This work is licensed under a Creative Commons Attribution 4.0 International License.