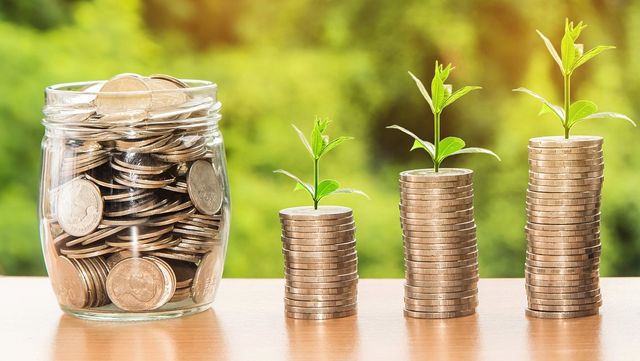 Source
Preparing for my year end reporting and the dreaded tax preparation process allowed me to get a view of my progress in the new world of Decentralized Finance (DeFi) that I stepped into late last year. While it has only been a couple of months, I have been interested to seeing where I stood as I have continued to see how the sector within the Blockchain technology has continued to expand and attract interest from many traditional participants in the financial services space. In fact, it was recently announced that over $1 billion in assets have been put into the decentralized systems participating in DeFi!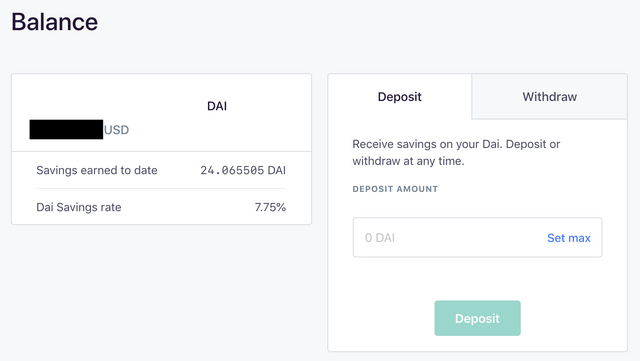 One of the cool aspects that I immediately saw when I logged into Oasis was how the DAI staked continued to accumulate on a real-time basis! It reminded me how Steem Power also accumulates given its inflation with every 3 second block mined. However, the DAI was continually being produced despite what we know of a more slower Ethereum network block time. When compared to the traditional banking system, we can never see anything in comparison with the exception of asset trading on exchanges. The fact that this proves the immutability and transparency the DeFi system provides, it is very encouraging to see its potential.
I was also impressed by the amount I have accumulated in such short time. I recall that the Savings Rate was below 3% when I had started and seeing it now above 7% was impressive. Even between the 2-3% where it had started for me was much better than the 1.6% that one of my "High Yield" Savings accounts has been offering in the recent weeks. While there is always risk provided to this yield, the reality is that this is just getting started and with the amount of assets being pledged and other competitive Dapps being developed, it seems that those participating will benefit in the meantime!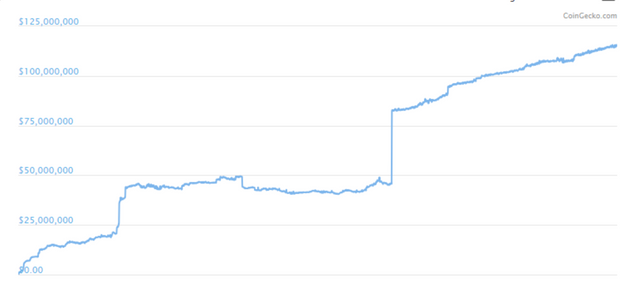 Source
I was curious to see how the distribution between the new DAI and the old one now called SAI was doing. I originally was confused that adoption was slow to progress as SAI still had the majority after the upgrades were deployed late last year. I though that it could have been participants waiting for their exchanges or wallets to provide details for the upgrades as it was an interesting process to participate in. That experience continues to be why a broader adoption across other potential participants will be lower than its potential. However, a couple of months after, we now see how the new DAI market cap continues to increase and now represents more than 75% of the total as SAI now has less than $25 million in market cap.
I am encouraged with this progress and my experience thus far and now am considering how to expand my participation in the DeFi system. It has also given me a newfound interest in how powerful the Ethereum network can truly be if they can get past their scaling issues. Given the potential move into a POS protocol, it makes for a case to continue accumulating the asset to participate in the future as another way to improve earnings and exposure to the system. It seems as 2020 can bring large potential to the space with plenty of development and adoption!

Discord: @newageinv#3174
Chat with me on Telegram: @NewAgeInv
Follow me on Twitter: @NAICrypto
The following are Affiliate or Referral links to communities that I am a part of and use often. Signing up through them would reward me for my effort in attracting users to them:
If you are like me and interested in continued personal growth, invest in yourself and lets help each other out by leveraging the resources Minnowbooster provides by using my referral link
Start your collection of Splinterlands today at my referral link
Expand your blogging and engagement and earn in more cryptocurrencies with Publish0x! Sign up here!
The best new browser to protect your privacy while still being faster and safer. Try the Brave Browser today with my affiliate link here: https://brave.com/wdi876
Try the Partiko Mobile app to engage while on the go with my referral link
Get started on the latest game on the blockchain Drug Wars by signing up here!
If you select one of my above referral links, I will sponsor a @steembasicincome SBI in return. Let me know if you do so in the comments below!

DISCLAIMER: The information discussed here is intended to enable the community to know my opinions and discuss them. It is not intended as and does not constitute investment advice or legal or tax advice or an offer to sell any asset to any person or a solicitation of any person of any offer to purchase any asset. The information here should not be construed as any endorsement, recommendation or sponsorship of any company or asset by me. There are inherent risks in relying on, using or retrieving any information found here, and I urge you to make sure you understand these risks before relying on, using or retrieving any information here. You should evaluate the information made available here, and you should seek the advice of professionals, as appropriate, to evaluate any opinion, advice, product, service or other information; I do not guarantee the suitability or potential value of any particular investment or information source. I may invest or otherwise hold an interest in these assets that may be discussed here.