PLAYING WITH MY GIRLS
Have a nice day!
They best day in my life when my girl love to play with me. It maybe annoying sometime when I am so sleepy but I could sleep because they are happy jumping and riding my back. Both of them do it and I can't resist because I am also enjoying bonding vacant hour with them.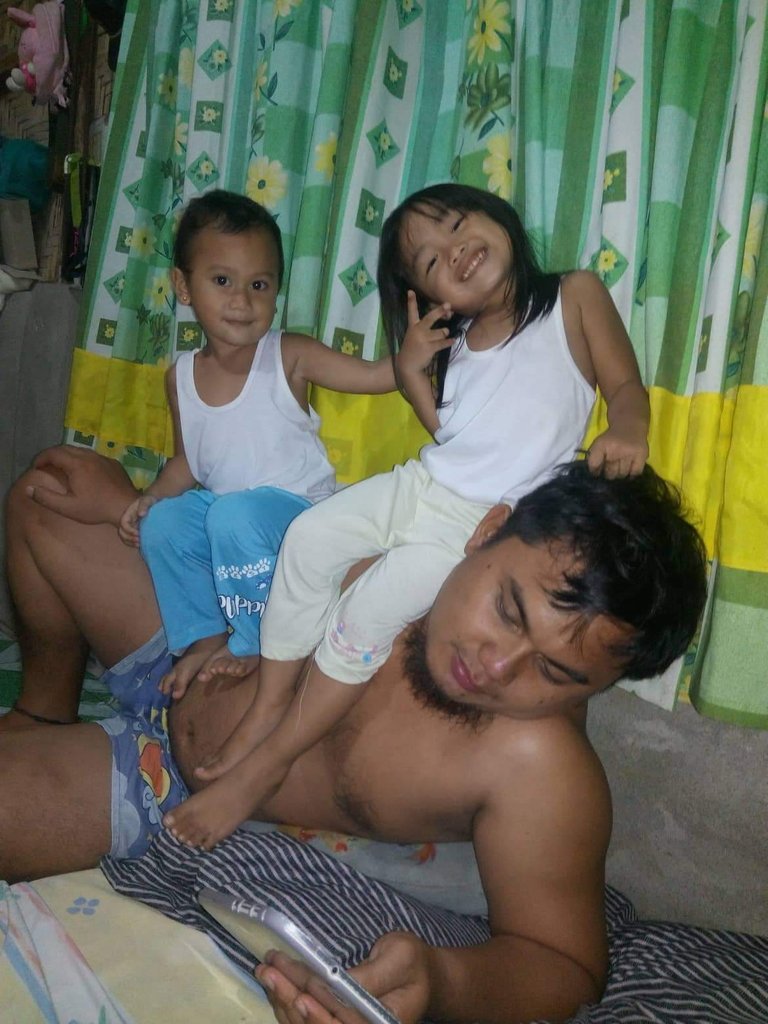 How happy they are doing like t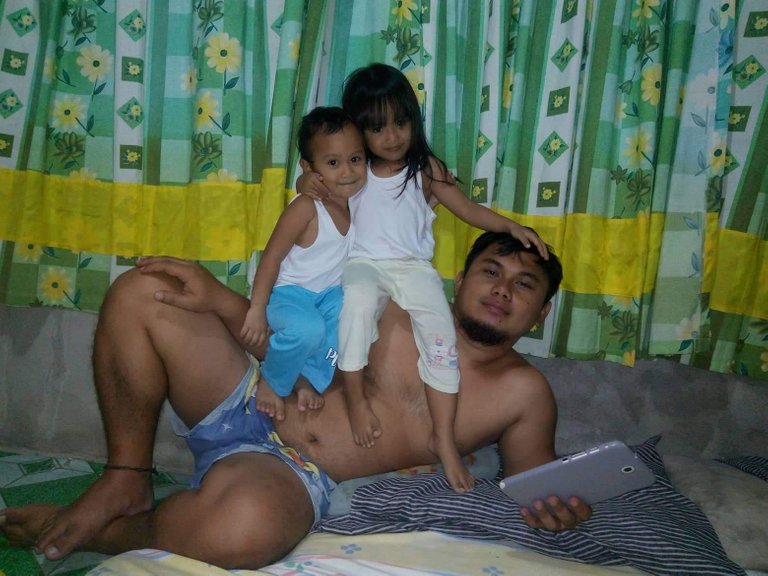 his and my heart filled with joy. We are a poor family but I can give simple happiness to my children.
Precious moment we have for them to remember. I educate my children how to love each other and share simple things they have. What I wish for my children that they will grow God fearing and know how to give and accept good values in life. I hope they will become stronger than me because I am probably weak. My children are the sourse of my strength now, A lot of things happened now that I have daughters. I became a better person because of them. Now I am starting to dig a deeper planning for a good source of our life. I hope and pray that I could find a better place in my life so I could bring back my mother who is away from us for a long long time.
Thank you for reading and keep on steeming!
---
---