Steemmonsters Legendary Card giveaway #4 Free to enter [No Upvote, No Resteem, No Follow]
Hello, welcome to my steemmonsters giveaway series #4.
This time a crazy Giveaway !
It's a legendary card we are giving away !
How am I doing my giveaways ?
Well to make it step by step
1 ) I complete my steemmonsters daily quest
2 ) I add together the value of the cards that I get and then divide the value in half
3 ) then I go on steemmonsters market and find a card to giveaway to you guys for that value.
Pretty simple if I say so myself.
The reward I got for todays' giveaway was Crazy !
I actually got a legendary !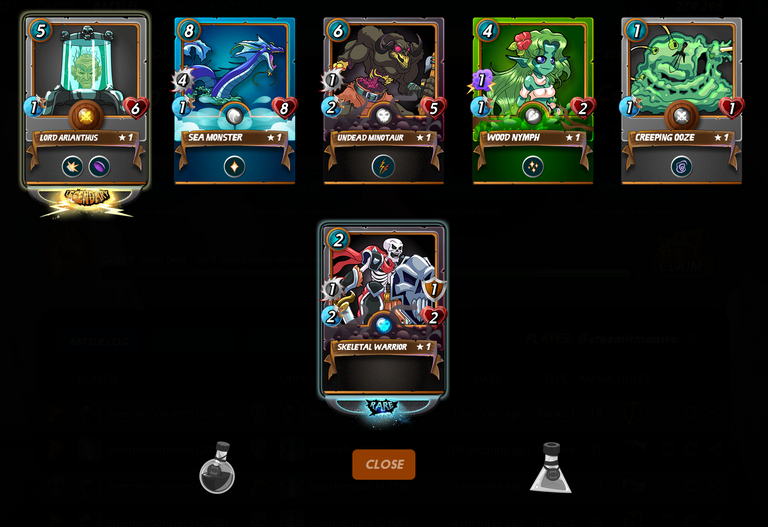 (Lord Arianthus) [$3,80]
(Sea Monster) [$0,04]
(Undead Minotaur) [$0,02]
(Wood Nymph) [$0,04]
(Creeping ooze) [$0,05]
(Skeletal Warrior) [$0,08]
4,03/2=2.015
That will be rounded down to $2
And as you can see today's giveaway will be for a card that is worth $2
So I went on market and found this lovely card worth around that amount.
For this giveaway one lucky winner will get a Frost Giant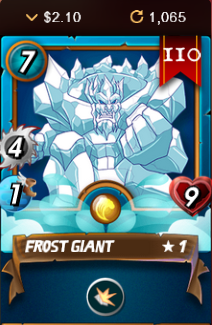 How can you enter the giveaway ?
Answer to this question.
What is your favourite steemmonsters legendary card ?
The last giveaway winner is . . .



Congratulations @pardinus you have won the last giveaway !
The Cards has been sent out !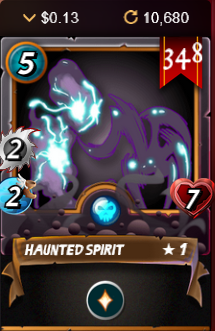 2x
Thank you for reading/entering my giveaway post, and check out Steemmonsters
---
---