"Tokenomics" is a term I see thrown around to describe the unique emergent properties of economic systems built using cryptocurrency tokens. The magic trick is creating a token from nothing and then convincing people it has value. @steemmonsters has done exactly that, but they didn't stop there. They continually innovate with new incentives to close the economic loop to maintain a good economic story the players believe in.
For example, they have different classes of cards (alpha, beta, etc) along with rarities (gold cards, legendary cards, etc). This card, which I use in-game often, is one of only 27 that provably exist (provably in that anyone can evaluate the data on the Steem blockchain to confirm this). As you can see, the price today if you wanted one is $675. Not bad at all. :)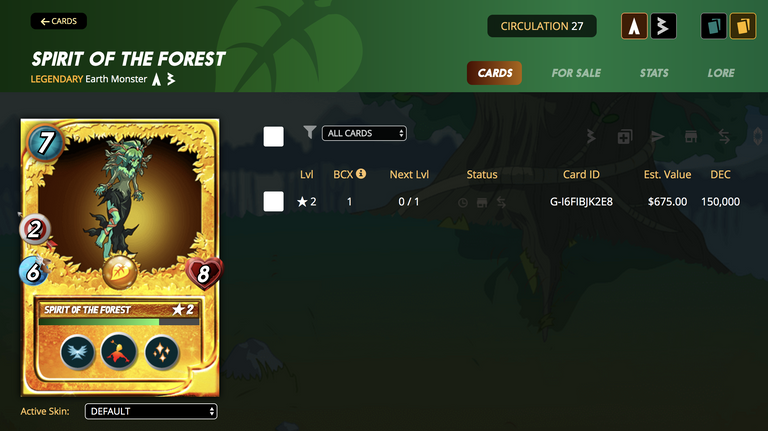 The reason I'm so impressed with Steem Monsters is not only did they create Guilds to encourage people to obtain and burn DEC tokens (Dark Energy Crystals), but they've created an in-game shop for buying potions and more using the DEC token. I've experimented with some of the uses cases for DEC, and it's fascinating to me because there are so many different ways the DEC token can be used and burned for in-game benefits or sold on the market to others who want those benefits.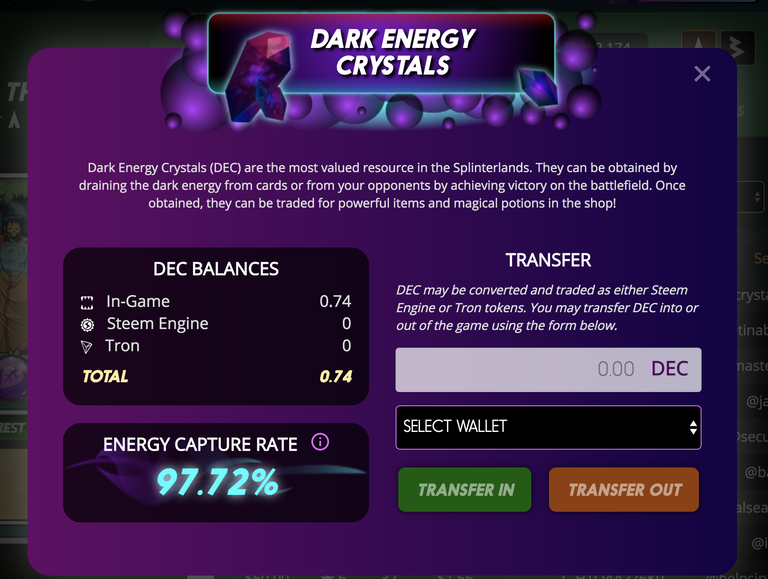 It's also a multi-blockchain token. It can be expressed on Steem via Steem Engine Tokens or on Tron. When I withdrew them from their "in-game" status to my Steem Engine wallet, they showed up right away.
I recently lost an encounter because a level 5 Magi of the Forrest kicked my butt. I decided to upgrade my Alpha level 4 to level 5, but balked a bit at the cost to do so:

But I had already earned over 11,000 DEC tokens playing the game, so I decided to sell those on the Steem Engine market: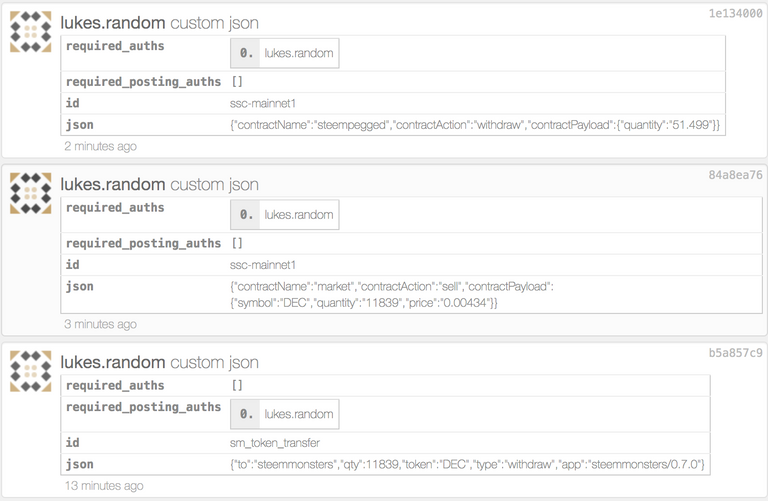 Which then gave me Pegged STEEM tokens within Steem Engine which I withdrew (minus a 1% fee) to real STEEM tokens:

Next up, I completed the sale within Steem Monsters using Steem Keychain, funded by @aggroed and @yabapmatt who also built Steem Monsters and Steem Engine.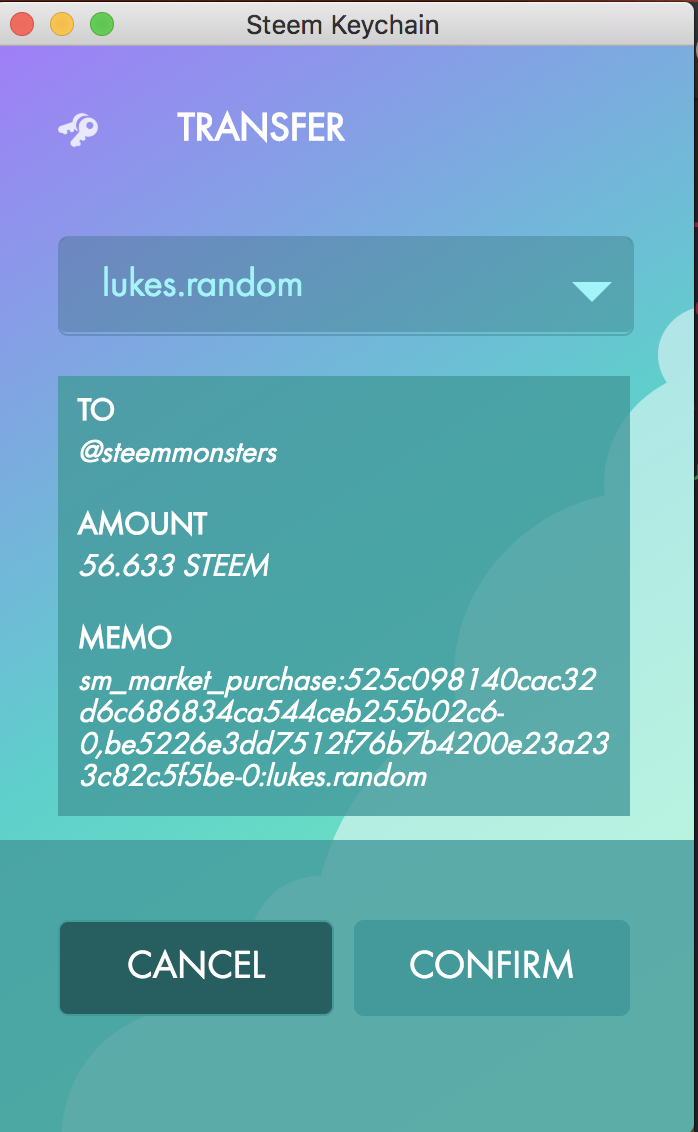 I upgraded my card to level 5 by burning 8 cards (so now my one card represents 16 cards originally created):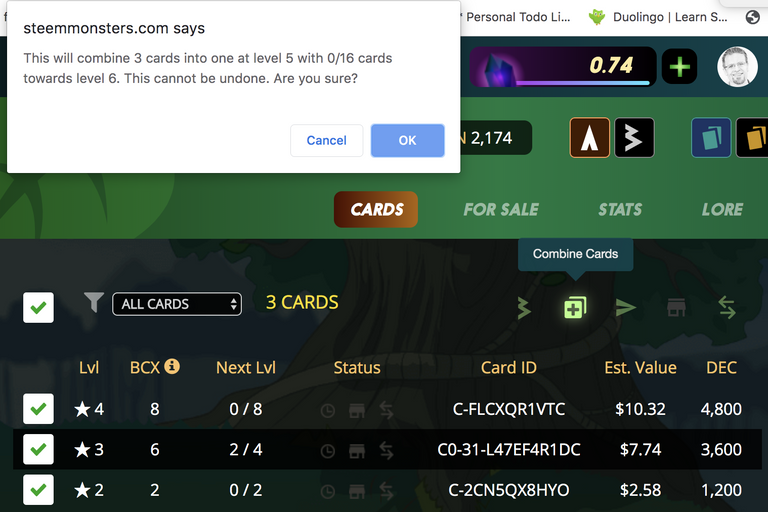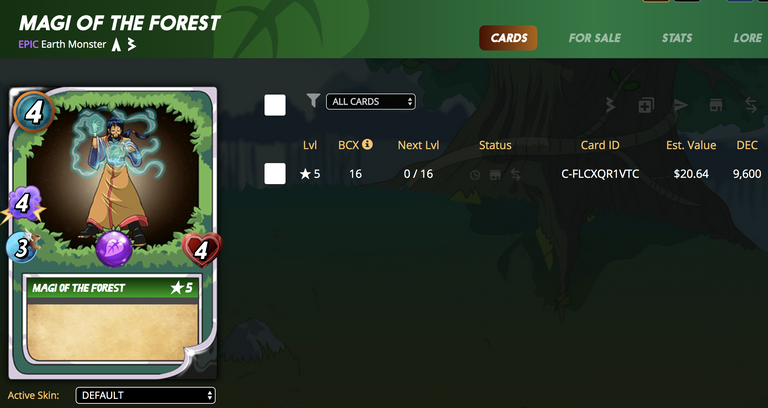 I'm now ready to battle with a card which is more valuable because a reward was given in-game for participation (DEC tokens), the tools required to use that reward token were well developed and deployed (Steem Engine, Steem Keychain), and the game-play is engaging enough to want the card more than the $20 I could sell it for.
That's what I call closing the tokenomics loop! The systems are engaging, the incentives to participate are desirable, and the result is a thriving Steem Monsters community. I hope to see many more successful blockchain gaming examples like this!
---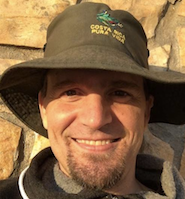 Luke Stokes is a father, husband, programmer, STEEM witness, DAC launcher, consultant, and voluntaryist who wants to help create a world we all want to live in. Learn about cryptocurrency at UnderstandingBlockchainFreedom.com






I'm a Witness! Please vote for @lukestokes.mhth