There were a lot of tournaments with good prizes last week. They were tournaments from the "Steemfest Special" series. I tried to participate in as many of them as possible, especially if it was a Diamond or Gold league tournament. The table below presents a summary of the prizes won. I have to admit that I am very happy with the results, especially since the tournaments were not easy and extremely many players took part in them.
I managed to win 127500 DEC in total. I only take into account prizes from the main account @jacekw. I skip prizes won with the account @great-blue-heron (heron staked account) or @sm-skynet (only for Gold Foil tournaments). My goal is to be the first player whose account won 1000000 DEC in tournaments. Each week, @gfriend96 presents a list of total DEC earned by players in tournaments.
I think I'm pretty close :-) On the other hand if we count all accounts that belongs to given player, @byzantinist is far ahead!
---
Let's look at some battles! I chose the fights from the toughest final.


---
Battle 1 (lost)
I chose a pretty common line-up, with the difference that I used the Dragonling Bowman, hoping it would weaken my opponent's back. It turned out to be a mistake because the opponent used Cyclops with the Shield ability as the last card. However, the opponent's use of the Naga Windmaster card was more important, which, combined with the Silenced Summoners ruleset, dramatically reduced my attack. I think if I used the Medusa instead of Dragonling Bowman I could win with some luck. Nevertheless, I finally lost.
---
Battle 2 (lost)
In the second battle the line-up was very similar. It seems to me that this is a 50/50 battle where luck decides about winning, but this time I lost.
---
Battle 3 (won)
The MVP of this battle was definitely 1lvl Furious Chicken that was able to absorb 2 attacks and costs 0 mana.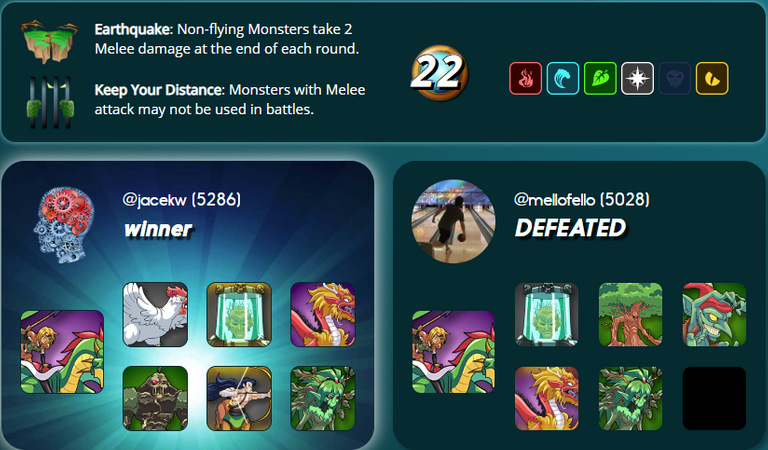 Battle 4 (won)
The main attackers in this battle were Goblin Sorcerer and Dwarven Wizard, which attacked the second line. In this way I tried to bypass the tank, because there I expected Lord Arianthus.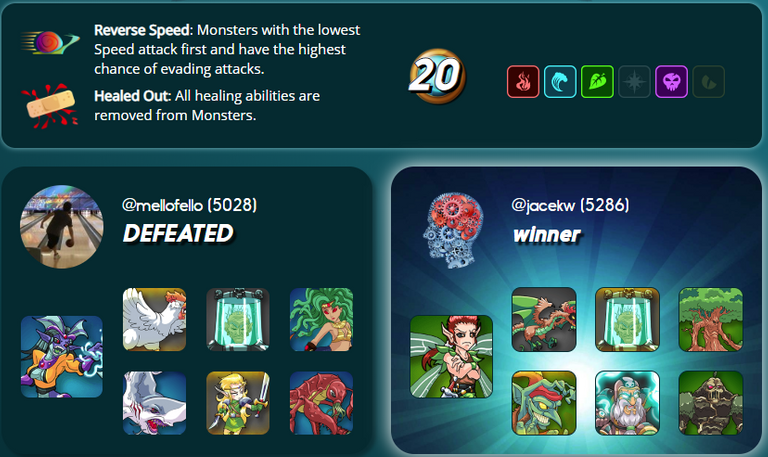 Battle 5 (won)
The line-ups look similar, but there is one key difference that decided about winning - 2 magic cards on my side and only 1 magic cards on the opponent's side.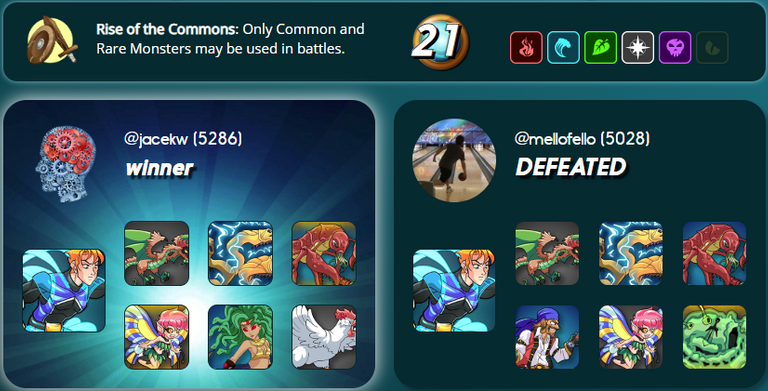 ---
I will post update in a week.