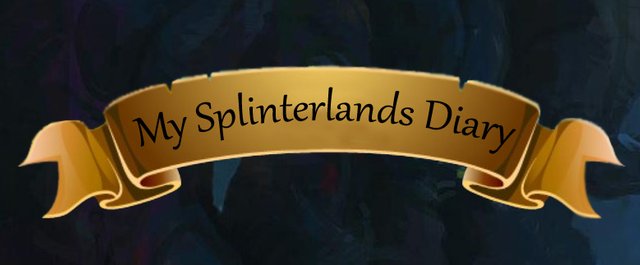 My Daily Quest mission for today was to win 5 matches with the Life Splinter. The session started with three victorys what gave me a really good feeling after the horrible performance in the last two days. Overall I am quiet fine with todays results. Completed the Quest after 12 fights. See my rewards below.

Meine heutige Daily-Quest-Mission waren 5 Siege mit dem Life-Splinter. Die Session begann mit drei Siegen in Folge, was mich wirklich happy stimmte, nachdem ich die letzten beiden Tage so unterirdisch abgeliefert habe. Insgesamt war ich heute ganz zufrieden und konnte mein Quest mit 12 Matches eintüten. Meine Rewards seht ihr unten.

League: Diamond I
Reputation: 3651
Total fights: 12
Victorys: 8
Defeats: 4
Draws: 0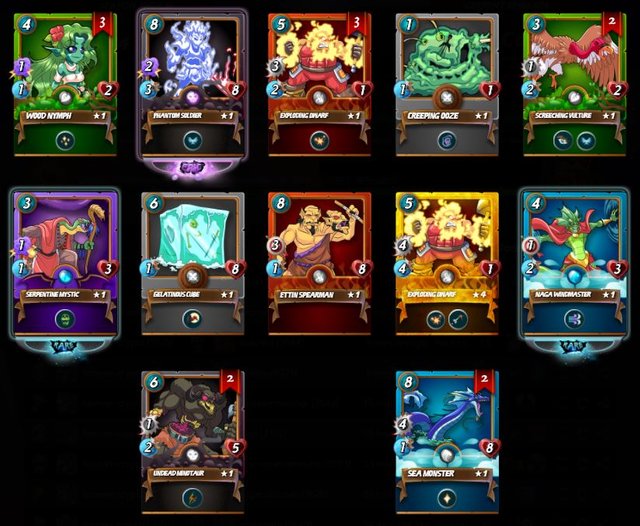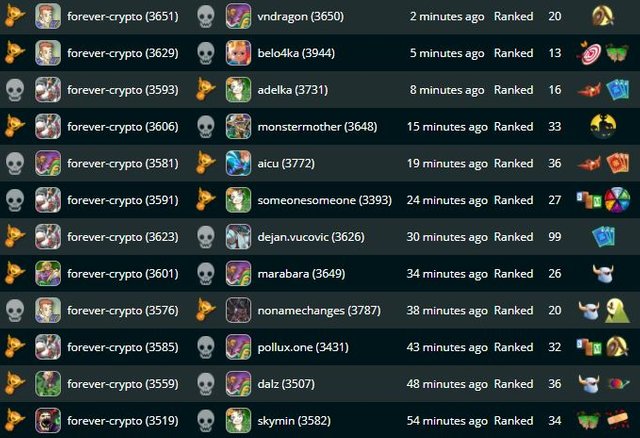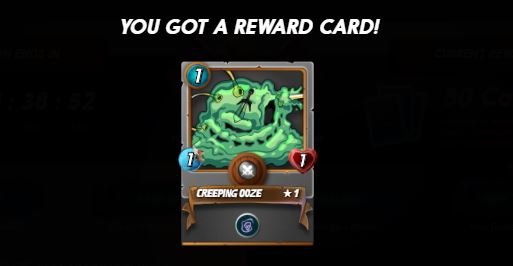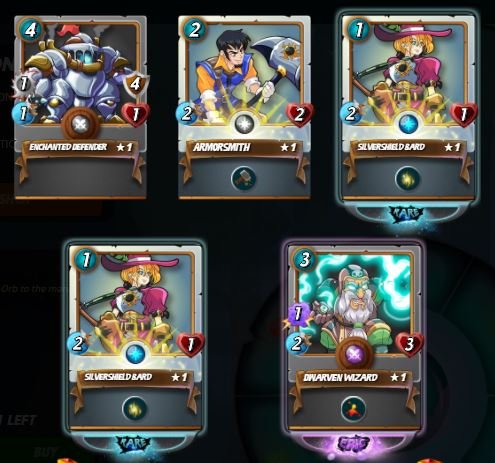 !!! Steem on my Monsters !!!