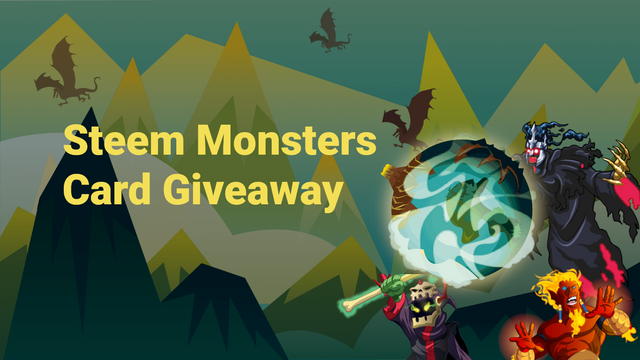 Hello SM players,
Last giveaway was a Rexxie Gold, like giveaway number two I will be giving away another Highland Archer Gold card. From my previous post I am going to copy/paste how I use it here.
I mostly use Highland Archer in rule sets like - Reverse Speed, Target Practice, Back To Basics, and sometimes in Little League. It's 2 speed and 2 range attack for only 3 mana cost makes it a good card in these rule sets. If you use it with Selenia Sky, it will get one extra range attack - thats 3 for 3 mana cost.
I have tried to use it in some games recently, but unfortunately I lost most of them. But when I am the opponent, I lose against this card. I don't know why. 😂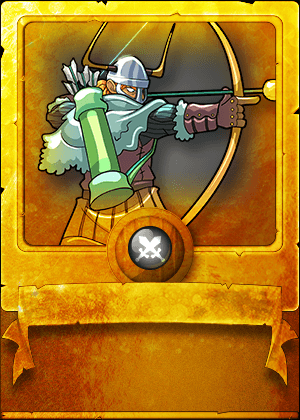 Card Statistics
| | |
| --- | --- |
| Level | 4 (Gold) |
| Mele Attack | 0 |
| Range Attack | 2 |
| Magic Attack | 0 |
| Speed | 2 |
| Health | 3 |
| Abilities | None |
Steem Monsters Lore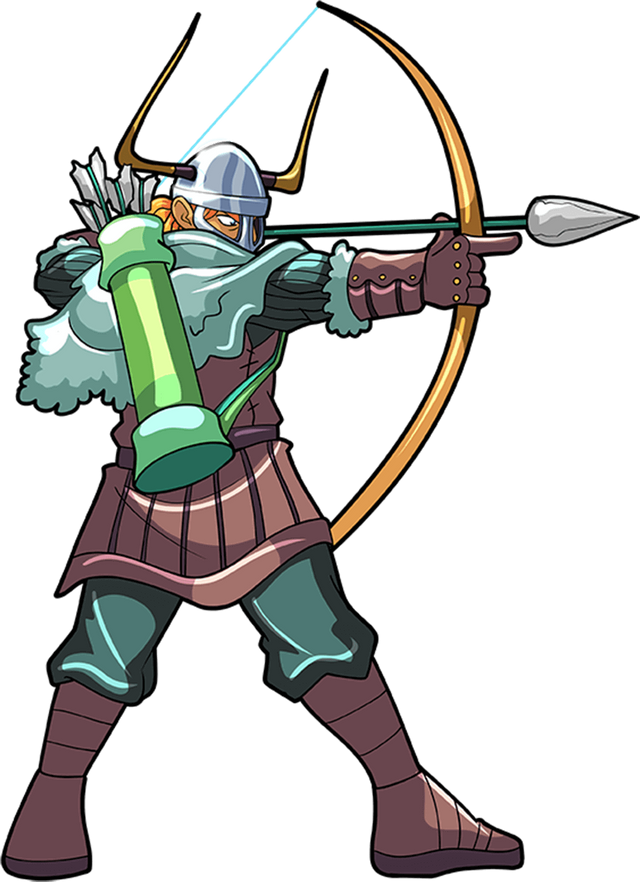 The Highland Archers live in the mountains that surround the Life Splinter. They were trained by the Centauri Bowmen of Anumün, and migrated from Lyveria several generations ago. The Order of the Silver Shield does not interfere with the Archers' simple existence high in the mountains of Khymeria.
How to participate
To participate, please comment once below the post. No upvote, resteem, and follow is required but will be appreciated. If you don't have a Steem Monsters account, please consider using my referral link to get one.
Winner of Last Giveaway
Congratulations @c3r34lk1ll3r! You have received your winnings. :)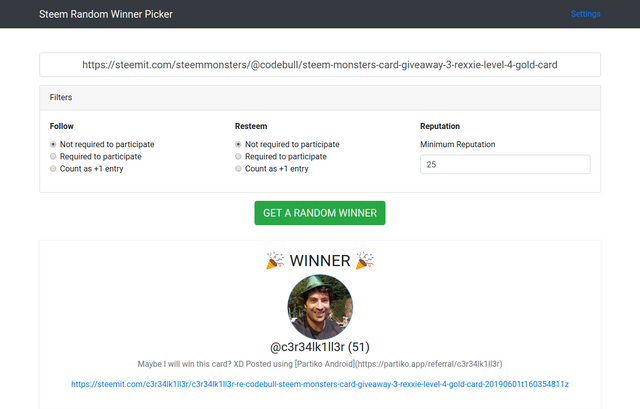 Thank you all for participating in the last one. I look forward seeing you on this one too.
Winner selection
I'd use https://picker.steemify.me/ to select a random winner and announce the winner in my next post.
All images used here are from Steem Monsters website. I don't reserve any rights.